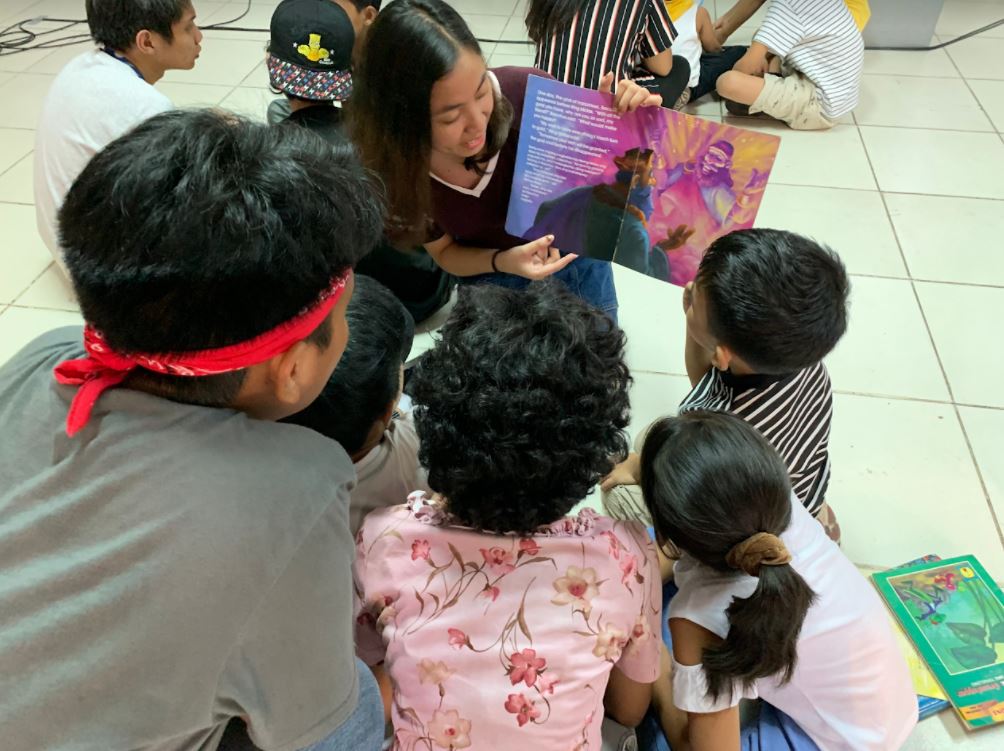 The University of Santo Tomas (UST) and University of the Philippines (UP) team of the Ladders to Literacy project has won the Education for Sustainable Development (ESD) Okayama Award in Japan, the first students to earn the recognition since the award was launched in 2015.
UST Nursing student Qjiel Mariano together with fellow students from UST and UP including Trixie Ann Bautista, Janis Andriella Santiago, Bianca Adia, Jerald Trambulo, Jasmine Grande, Ambriel Pascual, Biyaya Macaraig, Aaliyah Duran, Alexa Taay, and Jessica Dimaandal, worked alongside children in communities for the winning literacy project.
Mariano and his team are considered the youngest winners of the competition and the first student-led winners of the competition, as the previous winners were led by professionals and university officials.
The Filipino youth-led Ladders to Literacy project was announced as one of the two winners of the 2021 ESD Okayama Awards announced on October 28, 2021, by the steering board composed of the United Nations University Institute for the Advanced Study of Sustainability (UNU-IAS), UNESCO Bangkok, Asia and Pacific Regional Bureau for Education, Asia-Pacific Cultural Centre for UNESCO (ACCU), Japan Council on Education for Sustainable Development (ESD-J), The Goi Peace Foundation, and the Okayama ESD Promotion Commission in Okayama, Japan.
The Philippines' student project and the Wise Wayz Water Care from South Africa were named the two winners out of the 10 award candidate projects that passed the preliminary selection from among 118 applications from 48 applicant countries and regions.
The winning teams will receive USD $3,000 or 300,000 yen cash prize to support their initiative and help them further promote the practice of education for sustainable development.
The Ladders to Literacy project organized by the award-winning non-profit organization Streets to Schools focuses on providing quality education to children in all circumstances, including poverty, and encouraging action towards the Sustainable Development Goals (SDGs).
The project is a model of sustainable development and child participation as it guides young people and children themselves to create and publish storybooks on community issues such as health, environment, and inequality.
This creates an avenue for younger generations to receive tailor-fit information on the Sustainable Development Goals (SDGs) as well as to educate the parents while they read storybooks to children. The project champions prioritizing lifelong learning initiatives for the most vulnerable groups – those living in poverty.
"We hope to become role models for fellow youth that innovations may come from younger generations and that we are capable of contributing solutions to the world's problems with the guidance of mentors and professionals," says Mariano, a George W Bush Inspiration honoree and Youth Service America Education Hero.
The Filipino youth team is scheduled to give an online presentation at the ESD Okayama Award 2021 Awarding ceremonies during the Okayama ESD Forum on November 20 at the Okayama International Exchange Center 2nd Floor International Conference Hall (2-2-1 Hokancho, Kita-ku, Okayama City) and broadcast on Zoom.
SEND CONGRATULATIONS in the comments below to the UST and UP team of Ladders to Literacy for being named the 1st student-led winner of the ESD Okayama Award for sustainability! WATCH this video explainer:
Good News Pilipinas is celebrating its 15th Anniversary in 2021 by giving away prizes! Subscribe to this website and  Good News Pilipinas! TV YouTube channel and enter the raffle by telling us what you like about our stories in an email to editor@goodnewspilipinas.com
Facebook Comments