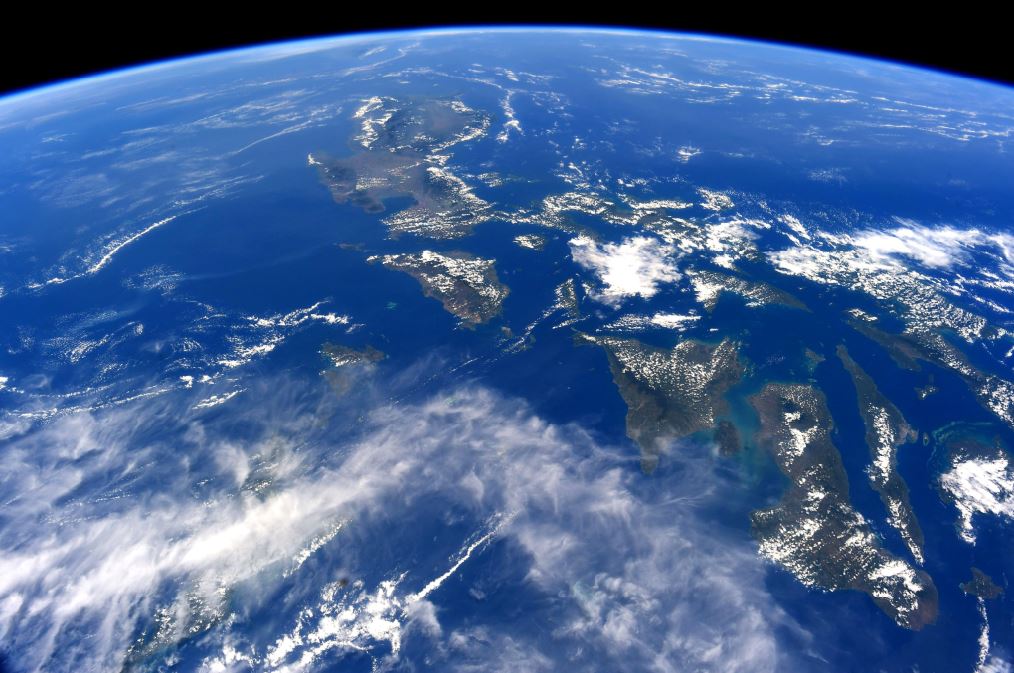 A view from the International Space Station (ISS) made Japanese astronaut Soichi Noguchi declare, "Beautiful #Philippines islands!"
The stunning view from above the archipelago of 7,641 islands in South East Asia was captured in a photograph posted by Soichi on Twitter on April 7, 2021.
The photograph reveals quite a clear picture of the Philippines amidst the blue seas.
Beautiful #Philippines islands! pic.twitter.com/RXuekityQh

— NOGUCHI, Soichi 野口 聡一(のぐち そういち) (@Astro_Soichi) April 6, 2021
The picture shot from a distance in space presents the Philippines seemingly at peace and far removed from its troubles, providing a different perspective.
Netizens heaped praises on the post, thanking the astronaut and declaring love for the Filipino nation.
StaticFireGal @GalStatic tweeted: "I just realized how beautiful my country is from space! Thanks for taking a snapshot"
Steele Sheen @steelsheen: "thank yo so much for snapping a pic of our beloved Motherland Astro SoichiStar-struckSmiling face with 3 hearts. may she forever remain a bastion of freedom and democracy Flag of Philippines"
Still, others raised matters of the Philippines' territorial disputes and leadership issues.
jonathan natividad @jsn122574 said: "TY for this beautiful pics of our beloved country. This is the nation we truly love and fought for hundreds of years and tomorrow, we'll be celebrating our HEROES who offered their lives to earn that FREEDOM which I hardly see right now from our leaders. GOD bless the RP"
The Philippines has also embarked on a space journey with the launch of its own microsatellites, Diwata and Maya. The Maya 2 cube satellite started its space mission in March 2021 after being deployed to the ISS and then to orbit.
SEND CHEERS in the comments below to Japanese astronaut Soichi Noguchi who snapped a photo from the International Space Station and calling it the "Beautiful Philippine islands!"
Good News Pilipinas is celebrating its 15th Anniversary in 2021 by giving away prizes! Subscribe to our Good News Pilipinas! TV YouTube channel and enter the raffle by sending us an email to editor@goodnewspilipinas.com
Facebook Comments