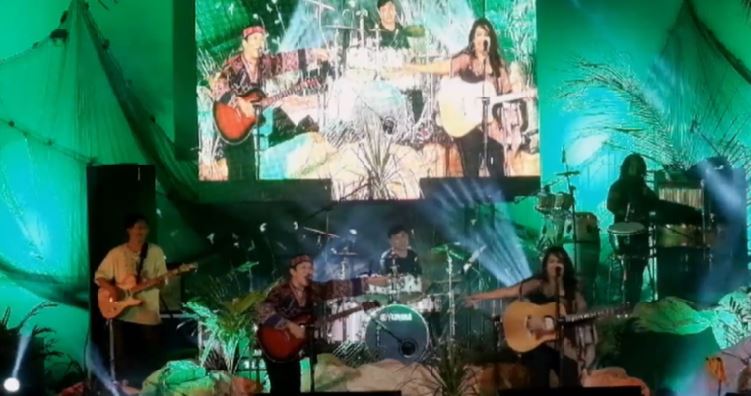 The documentary on legendary folk-rock band Asin's founder Mike "Noy" Pillora Jr. as he journeyed from being a Filipino icon to a migrant worker in the slums of Tel Aviv in Israel was released online during the 16th Israeli Film Festival.
"Kuya Noy" is the story of how the Filipino rock legend – whose band Asin with Cesar "Saro" Bañares Jr., Lolita Carbon, and Fred "Pendong" Aban Jr. released the classic hits "Balita", "Himig ng Pag-ibig", "Masdan Mo and Kapaligiran", and "Tuldok" among many other memorable songs – went from a privileged life in the Philippines to living the life of an overseas Filipino worker in Israel.
Asin is held in high regard in the Philippines as the band that sang of the people's sentiments and aspirations amidst Martial Law in the 1970s. Their songs remain popular to this day despite disbandment.
The "Kuya Noy" documentary film which took five years to finish was presented by the Israel Embassy in the Philippines during a press preview on November 5, 2021.
In the documentary by filmmaker Daniel Binstead, Pillora's story was told by the musician himself, his daughter, and encounters with people who witnessed the highs and lows of his career and life, including his leaving Asin.
Binstead's camera follows Pillora's interactions with his daughter by his estranged Israeli wife, his work giving massages, his performances on stage, and efforts to reunite Asin.
The film ends on the note that "at the age of 61 and for the first time in many years, he will pick up his old guitar and dare to dream of a new future."
Pillora revealed that the film started as a school project at Tel Aviv University where Binstead was training in filmmaking.
"They wanted to make a specimen out of me. They had an assignment to make a 10-minute video for the school. They were looking for a subject at that time, so they made me their subject," said Pillora of the two Journalism students who first approached him about the project and who later recommended the film to Binstead.
Binstead shared that Pillora was reluctant to share his life story but he saw the value of Kuya Noy's experience to Israel.
"As an Israeli, it is important because Noy and the Filipino community is part of our country. It is a glimpse for their community and for their history. Through Noy we got to really see, who the people live pretty close to us but we don't know anything about them," Binstead said.
The Philippines and Israel have long-standing good relations owing to the Filipino rescue of Jews during the Holocaust in 1951.
WATCH Kuya Noy of Asin here:
Good News Pilipinas is celebrating its 15th Anniversary in 2021 by giving away prizes! Subscribe to this website and  Good News Pilipinas! TV YouTube channel and enter the raffle by telling us what you like about our stories in an email to editor@goodnewspilipinas.com
Facebook Comments