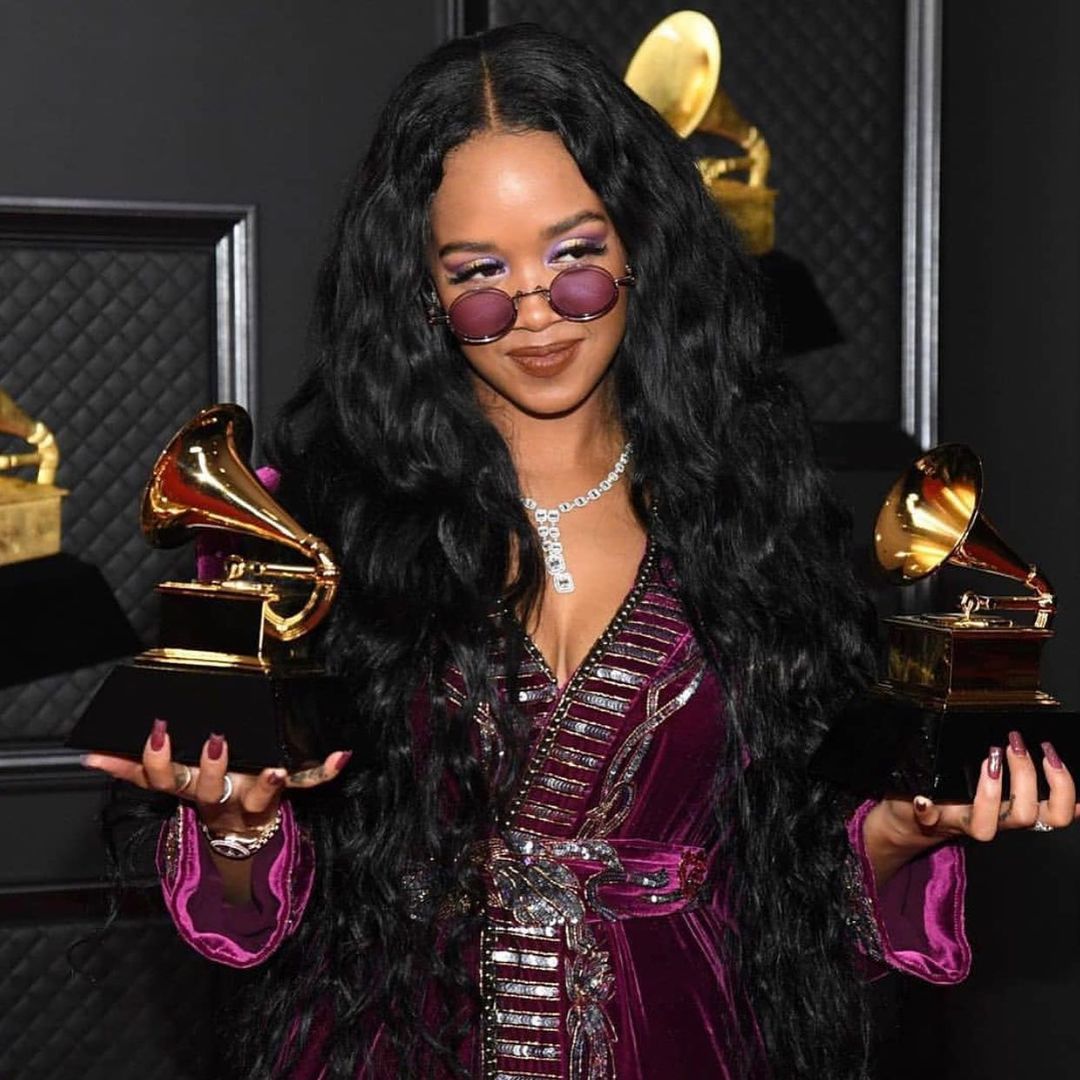 Grammys winner Gabriella "Gabi" Wilson, better known professionally as H.E.R. (Having Everything Revealed), treated fans to an entertaining video that pays tribute to her Pinoy roots.
H.E.R. reminded netizens of everyone's favorite Filipino aunt or "Tita" when she impersonated her "Tita Joanne" in a TikTok upload posted on March 16, 2021, following her 63rd Grammys double wins.
In the post, the Filipino American singer-songwriter wrote in the caption, "Shout out to my Filipinos. #pinoypride."
The 23-year-old star did her best to imitate her supportive Filipino aunt's reaction to her Grammy award wins which was met with positive responses from fellow Filipinos who thought that the impersonation was hilarious.
"My Tita Joanne would say, 'Oh my God, I am so proud of you!" H.E.R. said in the short clip with a Filipino accent. "You have Grammys, wow! Diamond? Is that diamond? Even if you do not win, you are still a winner. You are a winner! I like that song, that song you sing, 'I can't breathe…'"
Born to an African-American father and a Filipina mother, H.E.R. has previously shared that she is proud of her Filipino roots and was brought up embracing her mom's heritage and culture.
H.E.R. recently won "Song Of The Year" for "I Can't Breathe" and "Best R&B Song" for "Better Than I Imagined" together with co-artists Robert Glasper and Meshell Ndegeocello at the 63rd Grammy Awards which aired on Sunday, March 14 (March 15, PHL time).
The Fil-Am singer-songwriter has bagged honors at the MTV Video Music Awards for the powerful single, "I Can't Breathe" which was written in response to incidents of police brutality and racism in the United States.
H.E.R. is also nominated for two of her songs, "I Can't Breathe" and "Fight for You" from the film "Judas and the Black Messiah", at the 2021 Academy Awards.
Now a four-time Grammy winner, H.E.R. won her first two golden gramophones at the 61st Grammy Awards in 2019.
SEND CONGRATULATIONS in the comments below to Fil-Am singer H.E.R. for winning "Song Of The Year" and "Best R&B Song" at the 63rd Grammy Awards and WATCH her funny TikTok video of her best impersonation of her Filipino "Tita Joanne" here!
Good News Pilipinas is celebrating its 15th Anniversary in 2021 by giving away prizes! Subscribe to our Good News Pilipinas! TV YouTube channel and enter the raffle by sending us an email to editor@goodnewspilipinas.com
Facebook Comments