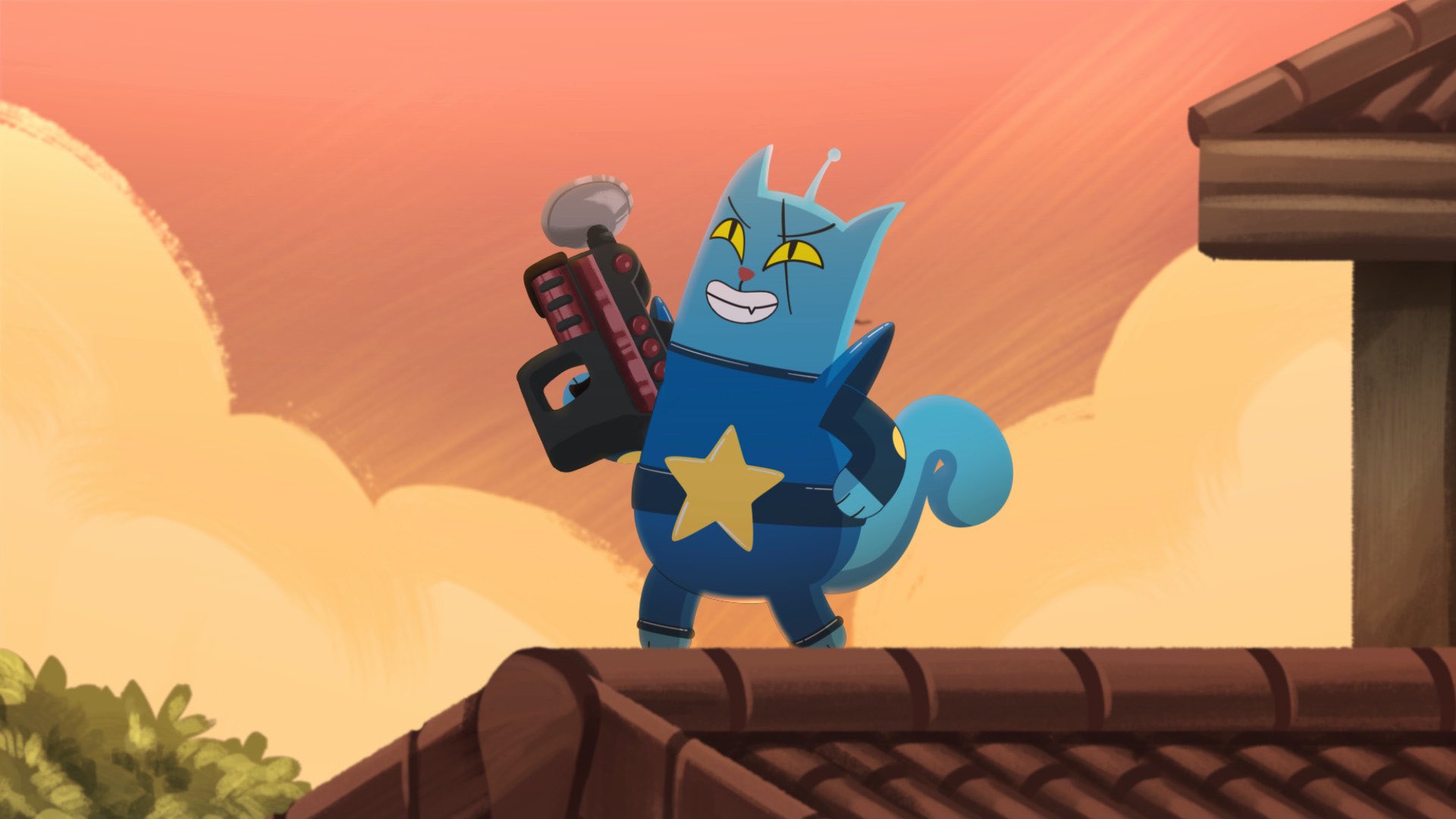 You can now watch Heneral Tuna, the cute but devious alien cat with a mission to conquer Planet Earth and Filipino households.
The National Commission for Culture and the Arts (NCCA) has partnered with free-to-air channels to bring its pioneer animated series nationwide.
After its online premiere last October, Heneral Tuna, produced by the NCCA and Rocketsheep Studio, can now be seen by Filipinos young and young-at-heart via television.
This move to free TV through entertainment and knowledge channels will bring Heneral Tuna directly to its target audience of school-aged children up to young adults.
DepEd TV began airing the series on November 15, 2021, with new episodes shown weekly. The series is shown in the morning and afternoon after the values formation or arts and literature lessons, to drive home the Filipino values featured in each episode to elementary and high school
learners. DepEd TV is available through local and regional networks, including leading cable companies and their mobile apps.
Planet Mingming's best general has also landed on Solar Entertainment Corporation's TV channels.
Heneral Tuna will be aired on ETC, Solar's entertainment channel, on selected dates throughout December. Solar Entertainment will also be showing the series to students through Solar Learning, its newest channel that brings virtual learning to elementary, junior high school, and Alternative Learning System (ALS) students. Heneral Tuna will be aired on Solar Learning via DepEd NCR Prime twice a day and on DepEd ALS three times a day on weekdays.
Episodes shown on all channels will carry English subtitles for accessibility. DepEd TV episodes will also feature guide questions incorporated at the end of each episode to aid educators in discussing Heneral Tuna's values and storyline to their students.
Heneral Tuna is part of several programs under the NCCA's National Values Program, which the agency is developing with the intention of fostering the common good. According to NCCA OIC-Executive Director Marichu Tellano, the program is a process of "revisiting, rediscovering, recapturing" values that will hone effective, responsive leaders or even productive, concerned
members of society.
With its availability to more viewers, the NCCA hopes to reach the whole of Filipino society to inculcate these values deemed by Filipinos as important to their lives through powerful forms of art, such as animation that is created by Filipinos for Filipinos.
Check out DepEd TV, ETC, and Solar Learning on Facebook to check channel availability and airing times. Heneral Tuna episodes will also be available on the FDCP Channel and on its official Facebook and YouTube channels.
Local animators from Davao had previously created a proudly Pinoy cartoon icon named Tarci to represent the Philippines in the entertainment industry.
Good News Pilipinas is celebrating its 15th Anniversary in 2021 by giving away prizes! Subscribe to this website and  Good News Pilipinas! TV YouTube channel and enter the raffle by telling us what you like about our stories in an email to editor@goodnewspilipinas.com
Facebook Comments