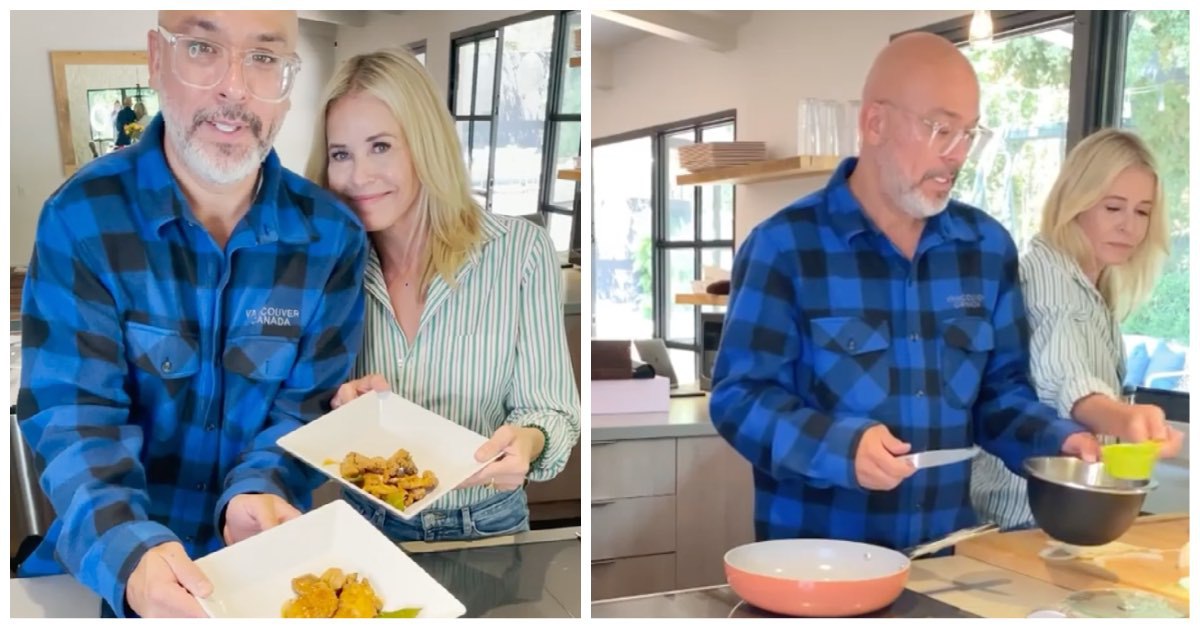 Hollywood's top comedian Jo Koy prepared his favorite Filipino chicken adobo in a recent cooking video for his fellow stand-up comedian and girlfriend, Chelsea Handler.
Handler and Jo Koy shared a video of them cooking on Instagram shortly after the pair confirmed their relationship and went official on social media in late September.
In the short clip, the Filipino-American comic Jo Koy said that they will be making their own version of the classic adobo dish.
"This is one of my favorite dishes, it's called Filipino chicken adobo," Jo Koy said in the video posted on September 30, 2021.
"Yeah, and I've had it before, and it's delicious, and this is something that I would like to know how to make," Chelsea Handler said.
American author, comedian, and former talk show host Chelsea Handler jokingly added that there was no rice to go with the meal, despite Jo Koy saying they could not eat adobo without it.
"Follow along, or try to, as Jo Koy and I cook a classic Filipino chicken adobo," American comedian and former talk show host Chelsea Handler captioned the video on Instagram.
"And no, to answer your next question, there was no rice to go with it. No one was harmed in the making of this dish."
Before being in a relationship, the two have been long-time friends. Jo Koy
was also a frequent panelist on Handler's late night talk show, Chelsea Lately.
Jo Koy, who published his tale of Filipino American success in the book, "Mixed Plate", has previously announced that he is starring as a Filipino-American nurse in "Josep", a new sitcom coming to ABC.
SEND CHEERS in the comments below to Jo Koy and Chelsea Handler and WATCH them cook Filipino chicken adobo here!
Good News Pilipinas is celebrating its 15th Anniversary in 2021 by giving away prizes! Subscribe to this website and  Good News Pilipinas! TV YouTube channel and enter the raffle by telling us what you like about our stories in an email to editor@goodnewspilipinas.com
Facebook Comments