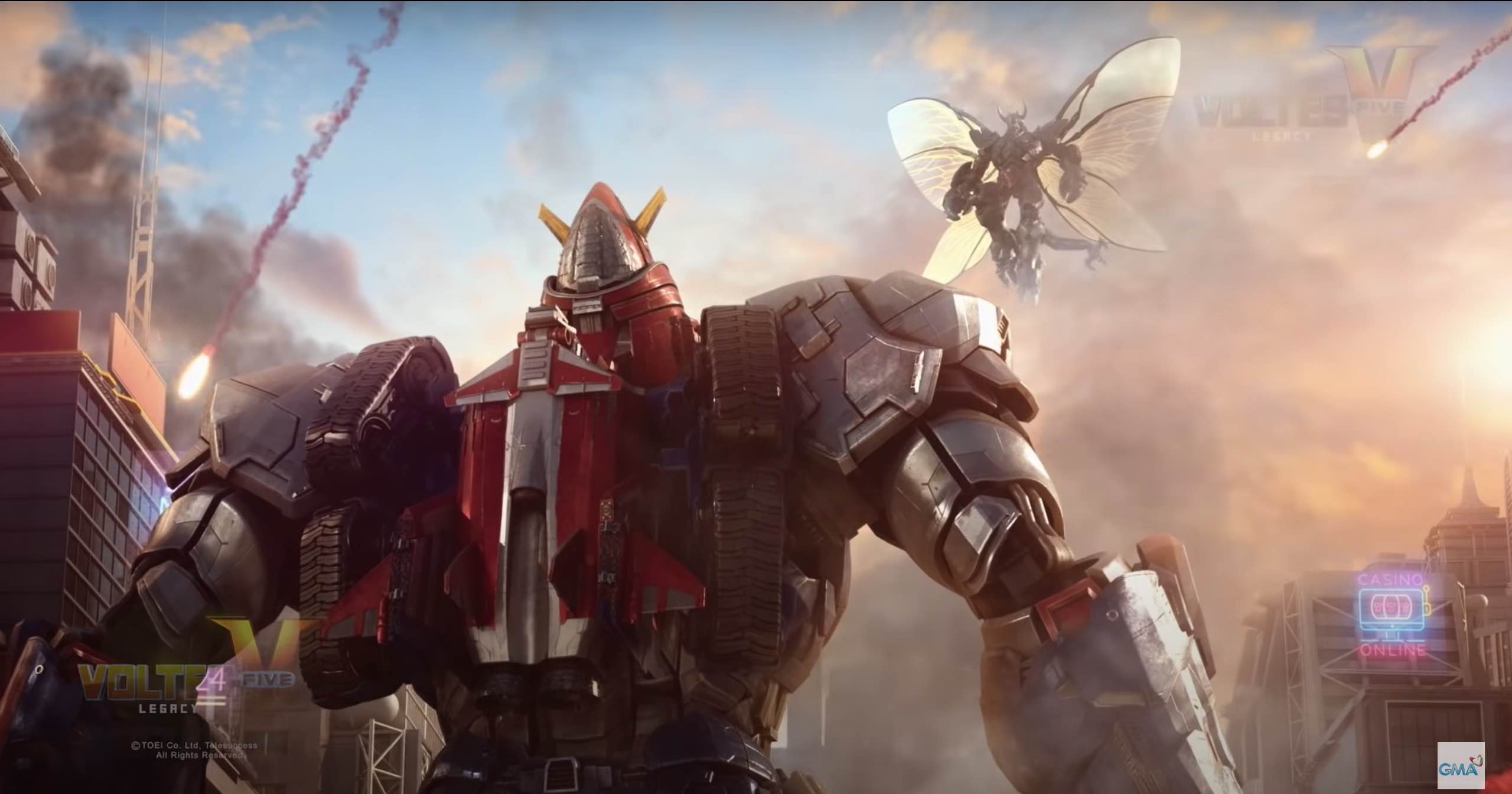 The Philippines' upcoming live-action adaptation of Voltes V Legacy wowed fans with the release of its new online featurette and received support from Toei Company, the owner of the hit Japanese anime franchise.
The highly-anticipated live-action remake of the animated series "Voltes V: Legacy" got a thumbs-up from Toei Company's Shin-ichiro Shirakura on the same day the GMA Network's exclusive sneak peek video of the show was released.
Director Mark Reyes who leads the Filipino production team of the show shared a recommendation letter from the Japanese company on his Instagram account.
"Now I can share this. One of the best Christmas gifts I received was this kind letter of support from no less than Voltes V's home base in Japan, TOEI Company," Mark Reyes shared on his Instagram account on December 31, 2021.
Toei Company praised the team's hard work and enthusiasm for the popular Japanese anime that saw immense popularity in the Philippines during the 1970s.
"We could feel your respect to the original series, and we also thank you for your effort, enthusiasm and hard work under this Covid situation," the company was quoted as saying.
The two-minute-and-a-half video showcases the cast's final costumes and live-action sequences of the upcoming production, as well as the interiors of the Boazanian Skull Ship and Camp Big Falcon.
"The whole scale of the production is overwhelming. And I think this is one of the biggest projects of GMA," Kapuso actor Miguel Tanfelix, who plays Steve Armstrong, said in the video.
Aside from Tanfelix, the series will star Radson Flores as Mark Gordon, Matt Lozano as Robert "Big Bert" Armstrong, Raphael Landicho as "Little Jon" Armstrong, and Ysabel Ortega as Jamie Robinson.
Actors Martin del Rosario and Liezel Lopez will play the villain characters Prince Zardoz and Zandra.
The 2-years-in-the-making Pinoy adaptation of the series starring Filipino actors also scored the approving nods of viewers across Japan after dropping a teaser as a holiday treat for fans around the world.
Super Electromagnetic Machine Voltes V simply known as Voltes V is a Japanese manga that aired for 40 episodes from June 4, 1977, to March 25, 1978. The English dub of the manga was aired by GMA Radio and Television Arts on May 5, 1978.
Philippine animated series "Trese" based on the award-winning Filipino graphic novel of the same title, and the first-ever Filipino anime series "Barangay 143" are now streaming on Netflix.
WATCH the new online featurette of "Voltes V: Legacy" here!
SHARE your good news story tips to GoodNewsPilipinas.com on Facebook, Twitter, Instagram, or e-mail editor@goodnewspilipinas.com and subscribe to Good News Pilipinas TV YouTube for more Filipino Pride stories!
Facebook Comments