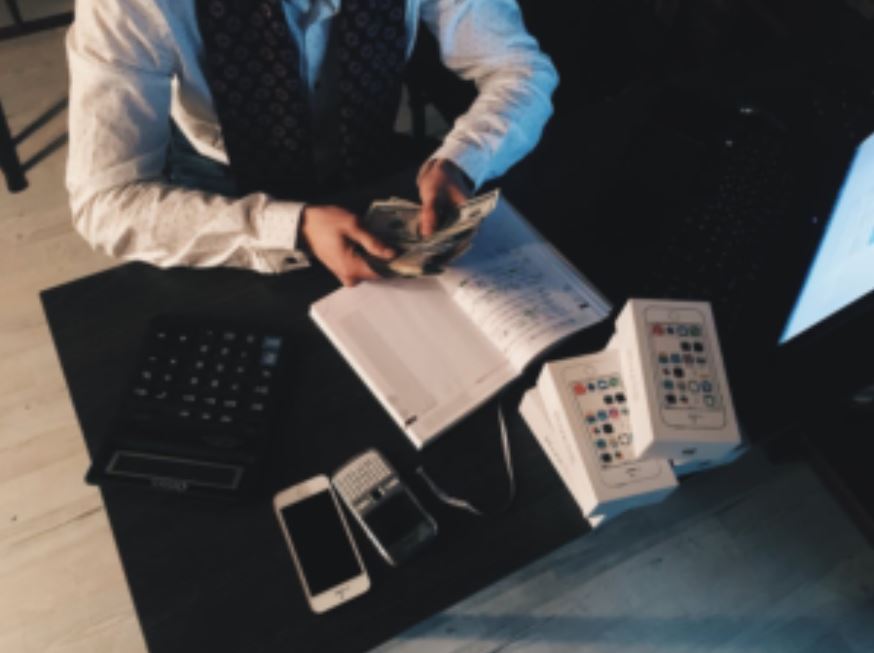 It's so easy to just say that you want to put up a business anytime you want. And in a way, it may be true, for as long as you have the necessary capital to start with it, then you can start building the business of your dream. But what makes you decide on the specific company to build? What or who influenced you to start your business?
Now is a great time to start a new business, particularly since we have just started the new year. And I have met a lot of people who genuinely want to start building your business, but they just seem to be at a loss where to start. So, the very first question I ask them is, "What are you passionate about?".
You see, if you want to be successful at something, both your mind and heart must be into it. I have often told my mentees that they could not force something positive if they do not give their efforts 101%. To become an entrepreneur means taking significant financial risks, hauling long hours, and practically dragging their feet to keep the business afloat. If you think about it, it would seem horrifying having to face this ordeal. So, why would anyone want to go through with such a thing?
The main reason is that despite all the hardships going through these, one will find a lot of joy and satisfaction. And at the end of the day, if you are genuinely committed enough, you would receive something worthwhile- a truly rewarding feat.
The rewards can be different for each entrepreneur. Still, if you think about it closely, there are the main motivations that drive most entrepreneurs to reach their goals:
Financial Freedom. Who would say no to an opportunity that will allow you to earn more than 10x your salary from the company you have been working for the last 5 years? It is undeniable that becoming an entrepreneur would mean lifting your financial capacity, thus allowing you to potentially make a lot of money. So, to make money, you need to choose a business that you are passionate about and answers the demands of the market. Remember, though, that your eyes should not be only focused on the money. You need to do something to make your plans transpire the way you want them to be.
To be your own boss. Don't you just love hearing how people would start calling you Boss or Sir when you have been accustomed to hearing people calling you by your first name? The title is not there for nothing. Being the boss of your own business entitles you to have more freedom to work according to your terms. There may come a time when you might even need to work more than 48 hours. To ensure that everything goes well, mainly when there are huge transactions or when the company is transitioning.
You get to call the shots. Being the boss, you always have the last say in all decisions. This is a massive responsibility because it is likely not to succeed if you don't know what kind of business you are running. You need to ensure that you are equipped with the proper knowledge so that the people that you hire will not take advantage of your ignorance about the business. Let's face it. Many people just grab any chance to start a business with their eyes closed. And thinking that they can hire people to help them run the company, they sometimes lose it even before starting.
Having the proper perspective in starting a business makes it easier to plan a grand business plan that would work perfectly.
Being part of a team. No man is an island. And that goes pretty well as an entrepreneur. Although you may be using your own money to run the business, you can only do so much. You should know everything about the whole operation, but, of course, you cannot do everything alone. Therefore, you must filter every applicant who would want to be part of your company. It is tricky at first, but if you know what kind of people you need for the company, it would be easier for you to narrow down the choices.
Legacy. There is nothing more fulfilling than knowing that your business has survived several years. To create something meaningful that will last for many years is the goal of all entrepreneurs. And why not? As you know, only a tiny percentage of second-generation family businesses survive. To be able to sustain a business is indeed a huge accomplishment. The perfect examples are SM, Robinson's, Metrobank, and a lot more. These establishments have gained popularity and trust – time-tested, indeed. It takes a lot of hard work and dedication to achieve this.
Which of these has motivated you? Hopefully, you have been inclined by more than one of them. The more driven you are, the less intimidated you would feel when challenges pop up along the way. So, before you dive into the world of entrepreneurship, be sure that you know what exactly you want and understand the motivations that have driven you to start a business. For sure, you will feel a lot satisfied in the long run. Just don't be afraid to look for someone who can guide you and help you set up the right mindset. This is just not a battle among competitors. It is also an awakening to making a good entrepreneur out of you.
CHECK OUT more advice from Butz Bartolome:
The Importance of a Family Constitution | Butz Bartolome
Traits That Every Entrepreneur Should Have | Butz Bartolome
CHECK OUT the Philippines' top mentor Butz Bartolome as he discusses business matters and SHARE THIS STORY with entrepreneurs and aspiring entrepreneurs who need the advice.
Good News Pilipinas is a Lasallian Scholarum Awardee. TELL US your good news story tips by messaging GoodNewsPilipinas.com on Facebook, Twitter, Instagram, or e-mail editor@goodnewspilipinas.com and WATCH Good News Pilipinas TV YouTube & Good News Pilipinas TikTok for more Filipino Pride stories!
Facebook Comments