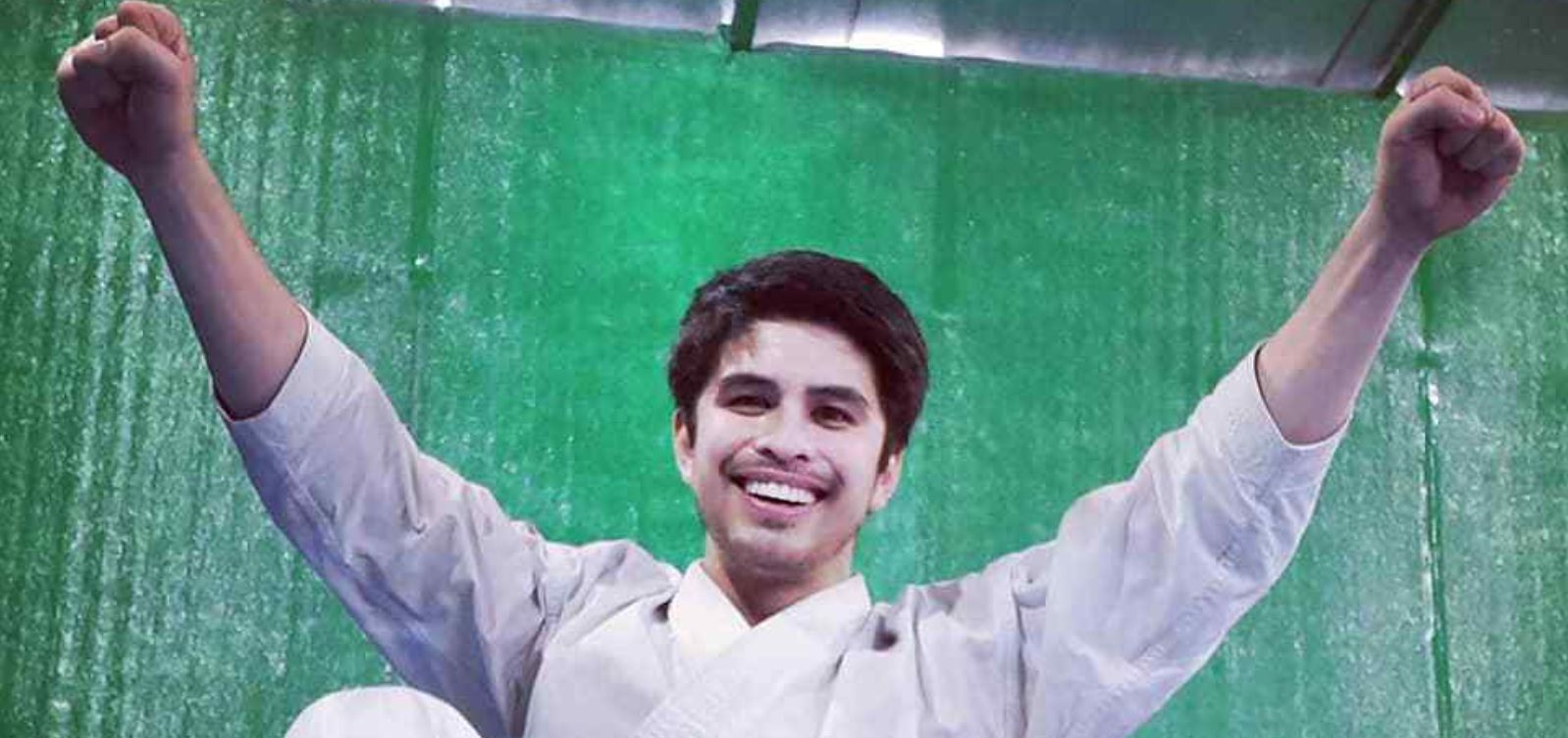 World No. 1 e-Kata athlete James De Los Santos has pocketed his 52nd gold medal in virtual tournaments since the coronavirus pandemic struck in 2020.
The Philippines' champion karateka bested his American competition in the e-Kata Individual Male Seniors finals to pick up his newest gold medal at the Budva Winner-Adria Cup #3 eTournament on May 5, 2021.
The top podium finish is De Los Santos' 16th gold for the 2021 season and the 52nd overall since he started joining e-Kata competitions.
The Filipino athlete from the International Shotokan Karate Federation previously passed the half-century mark for his gold medal harvest last April when he bested Switzerland at the third leg of the biggest virtual kata tournament, the SportData eTournament World Series.
World No. 1 James De Los Santos has surpassed his personal best record in virtual e-Kata tournaments while pocketing the gold at the Katana Intercontinental League #2.
The Philippines' pride in e-Kata set his new personal best record on March 15, 2021, by securing a score of 27 in the competition, breaking his previous record of 26.64 points at the first leg of the Katana Intercontinental League Moscow last February 15.
The World No. 1-ranked e-Kata player rose to the top spot in October 2020 after starting his campaign in April amid the COVID-19 pandemic that moved sports events to the online platform.
De Los Santos joined 52 e-tournaments in 2020, preparing a unique video performance for each competition. He has participated in a total of 67 tournaments as of April 2021.
When asked to compare the level of performance between live and virtual tournaments, the champion athlete told GoodNewsPilipinas.com that both types of competitions have their unique pros and cons.
The e-Kata champion says he looks forward to possibly winning 100 gold medals.
SEND CONGRATULATIONS in the comments below to World No. 1 e-Kata James De Los Santos as he pockets his 52nd gold medal!
Good News Pilipinas is celebrating its 15th Anniversary in 2021 by giving away prizes! Subscribe to our Good News Pilipinas! TV YouTube channel and enter the raffle by sending us an email to editor@goodnewspilipinas.com
Facebook Comments