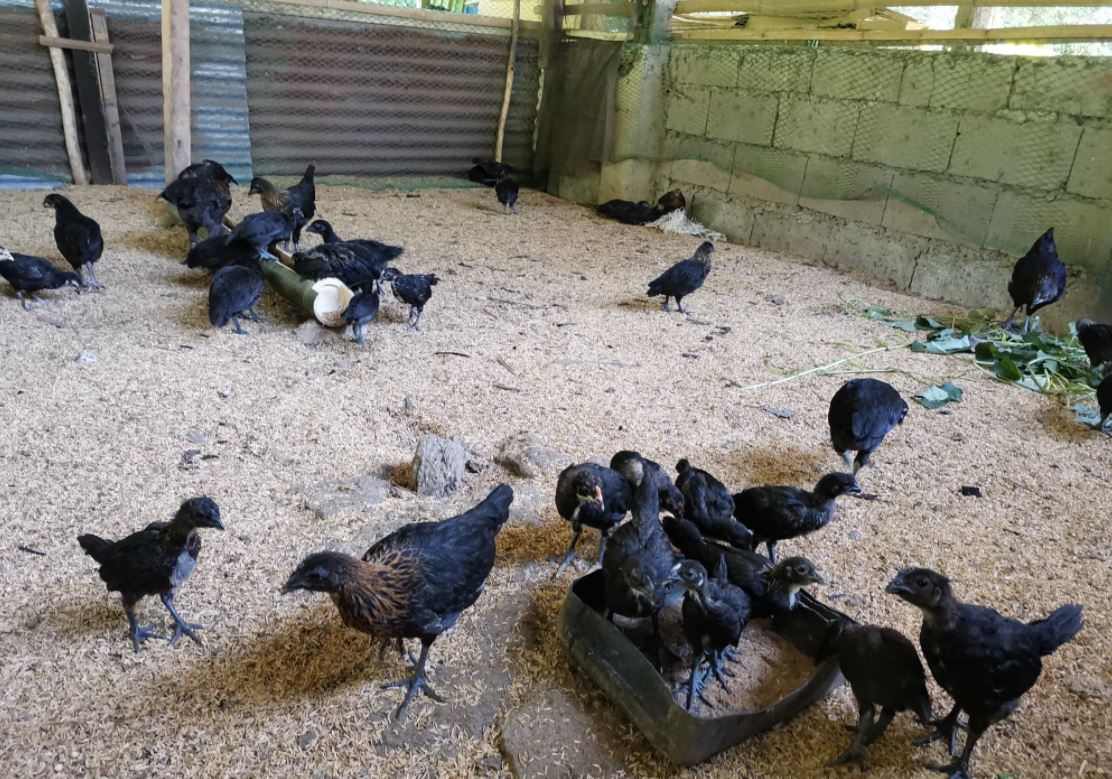 The Philippines' black native chicken is being developed as a potential niche product of the Caraga region.
The development of Caraga black native chicken through breeding and selection by a team of Caraga State University (CSU) researchers led by Dr. Tomas M. Austral, Jr. was recently lauded by the Department of Science and Technology (DOST) Secretary Fortunato T. Dela Pena.
CSU reported it has initially established 124 quality breeder stocks of Caraga black native chicken with the potential to be marketed as a healthy meat product.
The Caraga Black Native Chicken, also locally known as "patani chicken", has the following characteristics:
unique morphological characteristic
distinct taste
leanness
greyish black pigmentation
resilient to climate change conditions in Caraga
CSU developers say the native chicken can be eaten in ways that regular chickens are consumed.
The black skin color can be associated with higher pigmentation and higher anti-oxidant level present in this chicken and has the potential of nutraceutical properties which can be attributed to its higher marketability and value.
CSU says its R&D project generally aspires to establish a sustainable breeding-true to-type Caraga black native chicken with at least 80% uniformity in meat and skin color.
The CSU study specifically aims to:
establish phenotypic characteristics of Caraga black native chicken
establish breeding, selection, and hatchery management technologies suited to the Caraga black native chicken and to the most common farming systems in the Caraga region
establish 500 head flock size in each station of breeding-true-to type foundation native chicken breeder stocks of Caraga black native chicken with at least 80% uniformity in meat and skin color, improved and predictable performance, and product quality
transfer initial 2,000 heads quality breeder stock 7 to private partner entrepreneurs/farmers
develop practical and cost-efficient free-range native chicken feeding and management system suited to the resources in the area
develop a free-range production module suited to farm conditions in the area.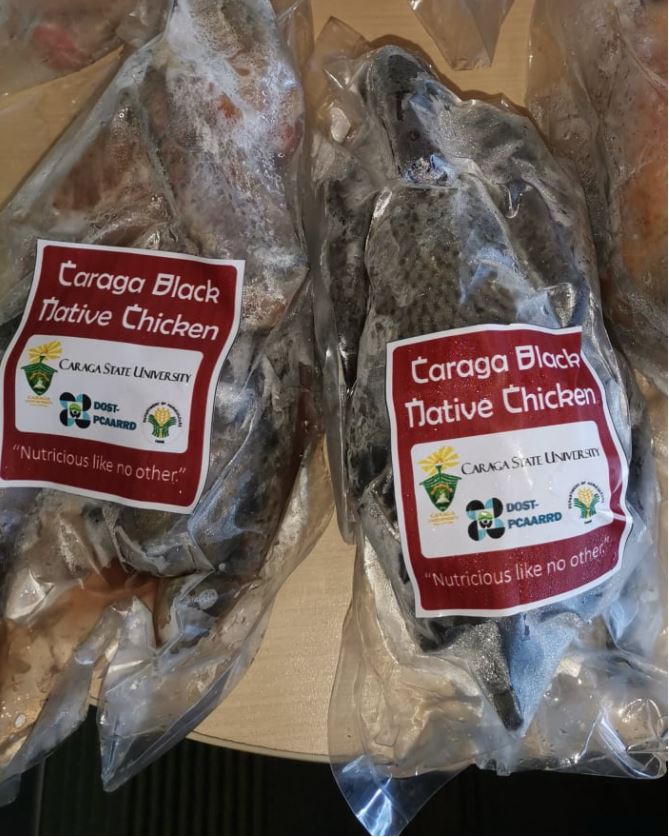 Among those who will benefit from the project are the native chicken raisers in Caraga Region and nearby provinces; native chicken domestic and institutional consumers; faculty, researchers, students, NGO's, Cooperatives and other organizations who wish to engage in native chicken production; and native chicken enthusiast in the Province and in the Region.
The project has established a noble true-to-type Caraga Black Native Chicken foundation stocks for the F2 generation which will lead to 80% uniformity of Caraga Black Native Chicken through breeding and selection and expected to purify 80% uniformity this coming June 2021.
The researchers gathered the data from the original stocks to foundation stocks in terms of phenotypic characteristics, egg production, hatchability, egg quality (eggshell and color).
The breeding facility (housing, incubator and hatcher) has been established in Caraga State University and the Department of Agriculture – Trento, Research Experimental Station, Agusan del Sur. CSU has forged a collaboration with DOST 13 Regional Office and Department of Agriculture 13.
Further studies are made on appropriate feeding protocol, pilot testing and commercialization, product development – value chain approach, meat quality and its nutrition facts, animal behavior, adaptation and mitigation in climate change (i.e. GHG emission of native chicken), and genomic sequencing.
CSU previously collaborated with DOST to produce 3D-printed masks and cloth face mask filters and is currently working with the agency for its Artificial Intelligence Project.
SEND CHEERS in the comments below to CSU for developing the Philippines' black native chicken as a niche product of the Caraga region!
Good News Pilipinas is celebrating its 15th Anniversary in 2021 by giving away prizes! Subscribe to our Good News Pilipinas! TV YouTube channel and enter the raffle by sending us an email to editor@goodnewspilipinas.com
Facebook Comments