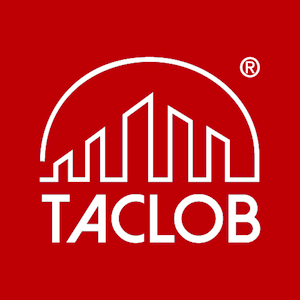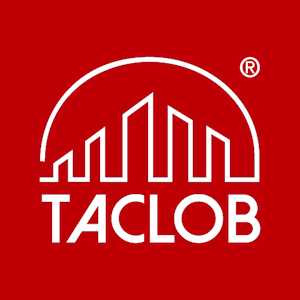 More than 3 years after Supertyphoon Yolanda hit Tacloban, the Taclob team continues to help rebuild lives of the survivors while manufacturing floating backpacks to help every Filipino when disaster hits.
Taclob, the Tacloban-based social enterprise that produces sustainable and disaster-ready emergency bags made by Typhoon Yolanda storm surge survivors, recently partnered with YesPinoy non-government organization founded by actor Dingdong Dantes to produce Hooded Cloak Backpacks with emergency kits and educational materials for students in public schools that are in typhoon-prone areas.
The project Go Bags Challenge: An Emergency Kit for Every Filipino, has the Taclob team manufacturing the bags made from water-proof material designed to protect the child from torrential rains and scorching heat of the sun, and fitted with compartments for emergency survival items and basic school supplies.
In 2014 Taclob started promoting upcycling and disaster-preparedness with the production of its banner bag, the "Compassion" one-of- a-kind bright red backpacks made out of high-grade Japanese tarpaulins used in cargo and shipping and pre-loved denim jeans. The backpack can fit a 13" Macbook or standard size folder.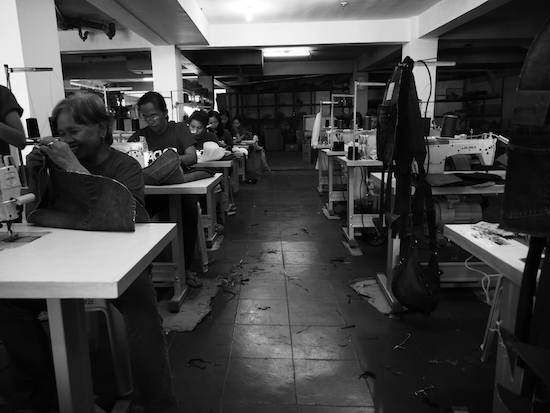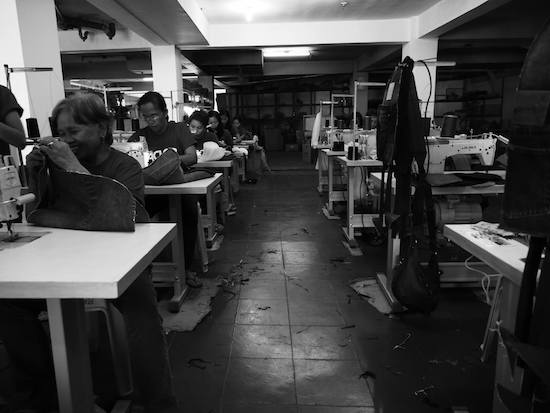 Taclob then produced "Courage: Lutang" emergency floating backpacks designed especially for children. The bag is made of lightweight materials which allows children to easily carry emergency items such as up to 2.5 liters of water supply, relief goods, clothes, school material, toys. Empty bottles can then be fit into the side pockets to create a floatation device.
The bagmakers also produce "Courage: Yanig" designed for multiple scenarios aside from being a floatation device. The front design allows the hooking of a whistle, flashlight, ropes, carabiners and other emergency items.
The "go bags" became a hit with celebrities, personalities and social workers who bought the backpacks to help the survivors.
Through crowdfunding Taclob was able to set up a factory and created jobs for men and women survivors in Tacloban.
They then partnered with Khumbmela, an eco-friendly bag manufacturer, to ensure the quality of the products.
Taclob, which is derived from the name of the place that was hardest hit by the greatest storm in history and also means "to cover" is founded by actor and filmmaker Jourdan Sebastian, financial expert Justin Capen, and Taclobanon businessman Kenneth Uy.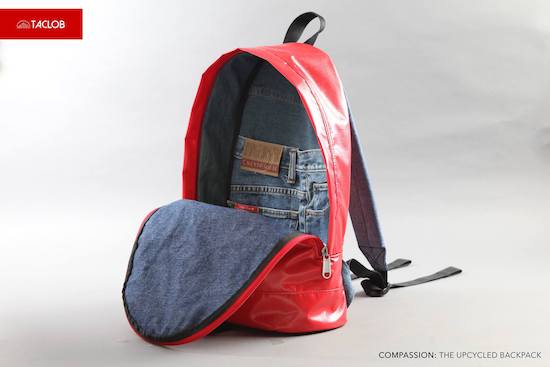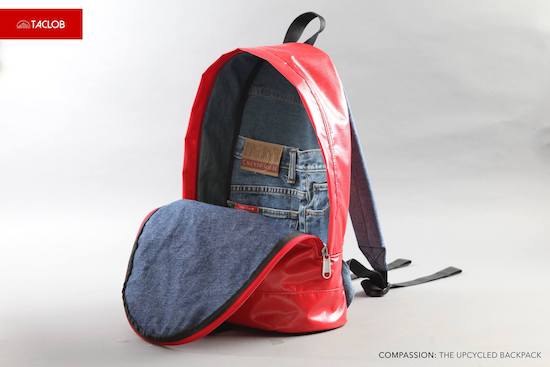 The go bag designs address the trauma of survivors. Courage looks like a life vest. "That's why we call it Courage. The children can continue on. They know that if another storm is coming in, they can put their empty PET water bottles here and they already have a floating backpack," Capen said in a Rappler report.
The team says they hope to be a model social enterprise for disaster recovery and nation building. "We really believe that in the Philippines, one of the unique selling propositions can be social enterprises."
Sebastian, who has been featured in Rappler's series on "How to succeed in owning local business" said in the interview that he believed in social responsibility among businesses and not depending on BPOs and OFWs. "Social enterprise as an economy, as an industry where causes and advocacies are ingrained into the company for the benefit of mankind: I think that's something that we can run with."  
The Taclob social enterprise mission continues to invite people to patronize the go bags to empower their own families when disaster strikes and provide for disaster-preparedness among Filipino children.
Facebook Comments