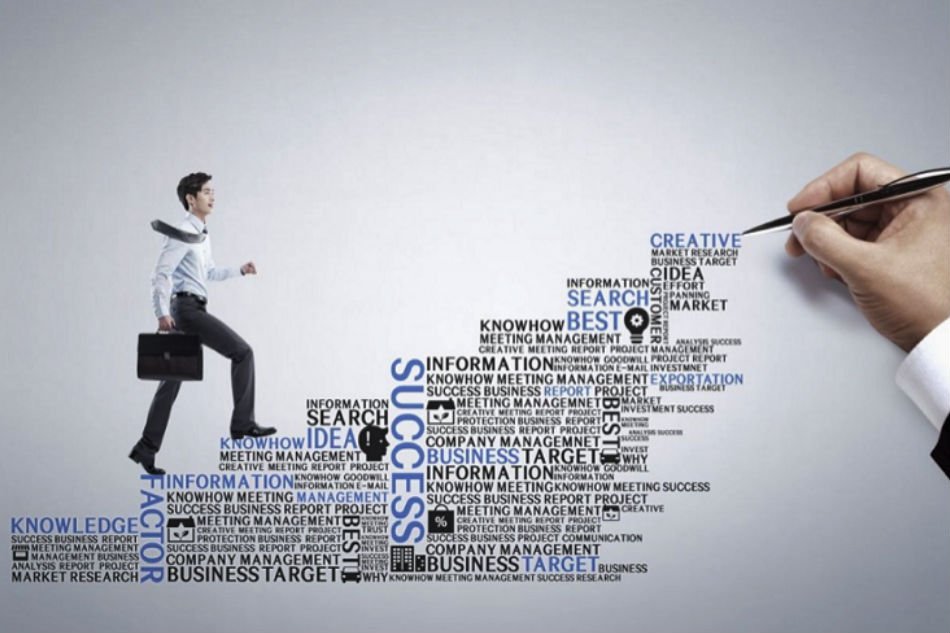 It's a brand new year and some of you are probably thinking of ways to increase your earnings since everything just gets more expensive these days. Starting a business is always a good idea.
So, how do you get started? First ask yourself if you are ready to take on a huge responsibility. Remember, being an entrepreneur is not an escape from your 9 to 5 job. Being an entrepreneur would mean having to be always available 24/7.
Although you may have people to help you, you need to be hands-on in your business.
How Do You Start To Be Your Own Boss?
If you plan to start a business, start with something that you can do at home. Just take it slow, while keeping in mind that those small steps that you take will lead to something big eventually.
Here are some ways on how you can become your own boss:
Think of what you really want to do. Don't jump into one kind of business just because you think it is profitable. It is wise to start a business out of your own passion, because those businesses usually survive. If you do something that you love, you won't feel like it is work or a responsibility.
Decide on which products or services others will pay for. Look at what is in demand in the market. See how you can reach out to people and make them turn to your business.
Search for people who can be your ideal customers. Ask them what they want in a certain product or service. It is like making a survey to ensure that you come up with the right product for your clients. Ensure that you meet their needs.
Every business needs a business plan. It is just like building a house. You need to have a layout on what you want your house look like. With the business plan, you jot down your goals with your projected dates and cost. Keep in mind though that a business plan does not always guarante success. Therefore, always have a backup plan if what you have started fails.
Start small, think big. Some entrepreneurs started their businesses while they were still employed. I think it is wise to start with a small business before trying a big business. This allows you to test your ideas and see if the business can hold up before you leave your job.
Take customer feedback seriously. An entrepreneur should always see a negative feedback as something helpful. They let you reassess your ideas and look into what else you could do to satisfy your customers.
Don't do everything on your own. Although being an entrepreneur means knowing everything that is going on with the business, you can't be doing all of those things at the same time. Get a team of great people that can help you with the business. You can seek help from family members for a start. But as your business grows, you may need to hire other people, too.
One of the mistakes that entrepreneurs make is setting aside a certain amount to start a business without thinking about how they can sustain it for the next 6 months. The return on investment usually comes after a year or two, sometimes after 7 years, depending on how big the business is. Do not expect to recoup your investment after just a few months.
Decide if you want to go solo on your business or if you want to have a partner. If you need a partner, look for someone who will put the same amount of work you are putting in the business. More than just financial help, you need a partner who has the same vision as you for the business.
Once you see that the business is doing well, it's time to become a full-time entrepreneur. You may feel ecstatic leaving your day job, but don't forget that more work awaits you in your own office. Also, make sure that you don't leave your job holding grudges against co-workers. It is best that you remain on good terms with them. After all, a good word or two about you will reflect on your own business.
Being your own boss may be very satisfying. But always make sure that you never forget yourself or your family along the way. Remember that all your sacrifices can go to waste if you neglect the people that love you and helped you get started. Make your family part of your success and learn to give back.
Armando "Butz" Bartolome's Wealth of Advice appears Thursdays on GoodNewsPilipinas.com
(Armando Bartolome is known as the Philippines' Franchise Guru, a mentor to numerous micro entrepreneurs who are now themselves big names in the industry. This article is reposted with the author's permission and was previously published in The Business Mentor on ABS-CBN. For questions and more information, you may contact Armando "Butz" Bartolome by email: philfranchiseguru@gmail.com or on Twitter @philfranguru. His website is https://www.gmbmsglobal.com/ )
Facebook Comments