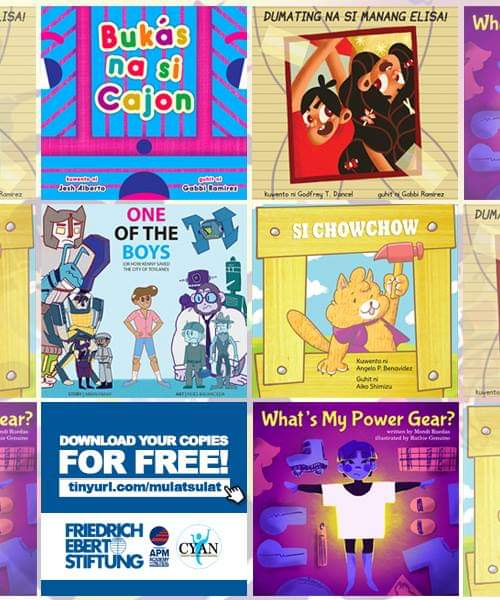 Five children's storybooks on gender equality were launched in celebration of the 36th National Children's Book Day in the Philippines.
Mulat Sulat launched the books last July 16 at the Cultural Center of the Philippines (CCP) in an event that also featured storytelling and reading of excerpts from the children's books that cover topics about sexual orientations, gender identities, and expressions (SOGIE).
The five featured storybooks that aim to teach Filipino children about Lesbian, Gay, Busexual, and Transgender (LGBT) rights are:
"What's my Power Gear?" by Mondi Ruedas
"Bukas na si Cajon" by Jesh Alberto
"Dumating na si Manang Elisa" by Godfrey Dancel
"One of the Boys" by Arkin Frany
"Si Chowchow" by Angelo Benavidez
According to Mulat Sulat spokesperson Jason del Rosario, "This is our group's small contribution to the library of stories that must be told."
Del Rosario also highlighted their reason for creating the books and said, "It's not just about fighting for equality. It's about creating a world where being different is no strange thing."
Dubbed as a 'literary innovation' by renowned children's book author Bebang Siy, the storybooks try to break the norm through creative and modern means.
Equality advocate and former National Youth Commission (NYC) official Perci Cendaña acknowledged the creativity of the current generation for producing such storybooks.
The Mulat Sulat storybooks on gender equality were made possible through the project of the sixth batch of graduates from the Academy of Political Management by the Friedrich Ebert Stiftung (FES) – Philippines and through the full support of the Center for Youth Advocacy and Networking (CYAN), Inc.
Download all five storybooks for free through this link.
CHECK THIS OUT: All-Filipino book fair in Manila this November
SEND cheers in the comments below for Mulat Sulat Group for innovating on literary stories for Filipino children!
Facebook Comments