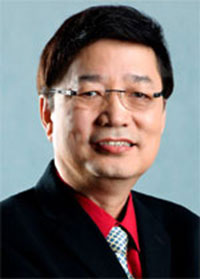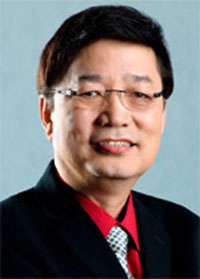 As a Business Mentor to a number of entrepreneurs, I have seen those who were successful and those who failed.
There are no perfect businesses to start with. Everything has to begin with something. The difference depends on the attitude of the entrepreneur.
There are two options – to learn from the failures with revitalized energy or pack up and disappear.
Here are the pitfalls of entrepreneurs as I saw them:
No business planning.

The entrepreneur is eager to launch the business. This may be because there are similar businesses. The entrepreneur wants a share of the action.
He has some vague idea of how the business will run. What happens is he may just copy or better yet pirate some staff members.
The problem is it is only him who can understand. He keeps things to himself lest the secret gets out of the bag.
The vision is not shared with those he wants to do business with.
The business will never move without the entrepreneur's direction
Instructions are given on a daily basis.
A business plan is like a blueprint before any action is taken in the set-up of the business.

The entrepreneur is out to tell everybody he is better than any other entrepreneur.

I do not see anything wrong in proving to others that you are a better entrepreneur.
What is needed is to prove this not just by one's personality but on how the business is performing. People tend to admire those whose business is performing well.
There are times when help is needed especially in critical areas of the business like financial analysis, strategic brand positioning and human resource development. The entrepreneur may just rely on himself and not anybody else. Just look at how social media is now a vital tool for the business. There are entrepreneurs who would not want to spend a single cent on a social media expert and instead assign anyone to post on Facebook, Twitter and Instagram.

Getting into business to make as much money.

To be in business is to achieve a healthy profit.
Successful entrepreneurs are those who also reserve a special place in their heart for what we call as Corporate Social Responsibility (CSR). It is not a simple dole-out. I saw entrepreneurs who look for agencies and cooperatives who can be a link to their business.
Money in itself is a vehicle to attain an objective. It must never be an end of it all.

People development is based on whim

As the business grows, the skills and talents of the people also grow.
There are needs of the business, which may call for a certain qualification. The entrepreneur has to depend on the need rather than keep or hire people because he likes to.
The ability to develop the necessary output is desired.
Sending certain people to attend a training program or seminar may be perceived as an expense than an improvement.
The hiring process is not necessary but dependent on the decision of the entrepreneur.

Everything depends on the entrepreneur until the end.

The business begins to grow and a transition period has to be in place. The entrepreneur's energy may falter as he grows old.
It is common in family business where the founder will never relinquish control to the children. This is done out of fear the business may collapse or due to lack of trust. It is similar to letting go a child to drive the car. Every parent may have experienced jitters.
The children may be involved but on a limited capacity.
There are businesses, which began to grow into full bloom when a new breed started to come in. New direction is considered as well as aggressiveness in achieving results.
All it takes is to get policies written. 
In fact while the founder is still around and active, he can still serve as an adviser.
I have seen brands which during my childhood years were so popular and in demand. As the years went by those began to die and fade.
If you happen to be managing a business, one question to ask is "How far do I want to take this business to?"
(Armando Bartolome is a business mentor to numerous micro entrepreneurs who are now themselves big names in the industry. This article was previously published on the author's The Business Mentor column posted by ABS-CBN News. For questions and more information, you may contact Armando "Butz" Bartolome by email:philfranchiseguru@gmail.com or on Twitter @philfranguru. His website is www.gmb.com.ph)
Facebook Comments