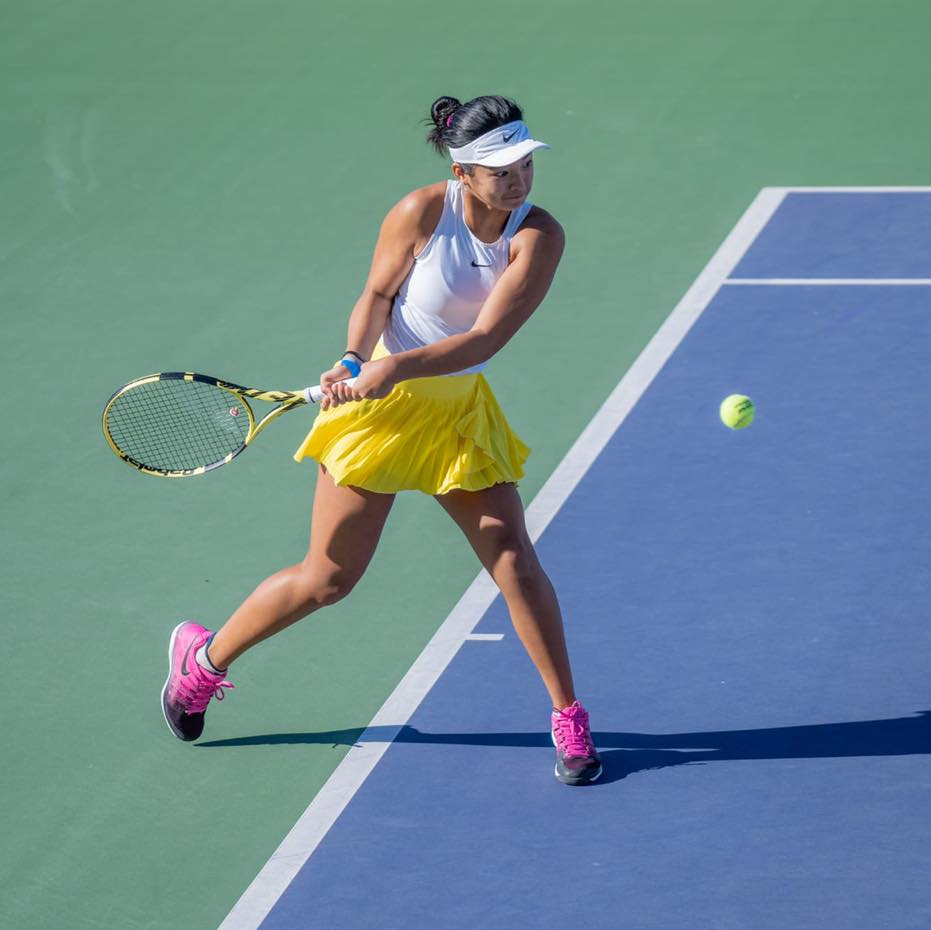 Filipino teen tennis champion Alexandra "Alex" Eala is has earned her fourth straight quarterfinals berth after defeating her top-seeded opponent from Spain at the International Tennis Federation (ITF) W25 Grenoble Women's World Tennis Tour in France.
The 15-year-old Alex Eala clinched a thrilling come-from-behind win over the tour's 7th-seeded Cristina Bucsa of Spain, 2-6, 6-3, 7-6, on February 11, 2021.
Eala's victory over the 23-year-old Bucsa earned the Filipino champion a quarterfinals berth for the USD25k prize money.
The Rafa Nadal Academy's Filipino scholar met the Spanish ace who has won four pro titles in Round 2 of the tour after winning her opening match against Laura-Ioana Paar of Romania.
The Filipina tennis prodigy is currently the Women's Tennis Association's (WTA) 903rd-ranked player while the Spanish player is the WTA 164th and the Romanian is 190th.
The Philippines' tennis champion had started the year strong by winning the 15k prize pot of the ITF W15 Manacor Championship in January, Eala's first pro title since she turned professional in 2020.
Eala went on reach two more quarterfinal events in the succeeding second and third legs of the W15 Manacor in Mallorca, Spain, before joining the W25 Grenoble Tour.
Alex Eala is set to meet the 19-year-old Maja Chwalinska, a 3-time Women's Singles champion from Poland, in the ITF W25 Granoble Quarterfinals match tonight.
SEND CONGRATULATIONS in the comments below to Alex Eala for earning her 4th straight quarterfinals spot in the ITF Pro Women's Singles Tour in France!
Are you a Proud Filipino? Get more good news stories on Filipino Pride! Subscribe to GoodNewsPilipinas.com and our YouTube channel: Good News Pilipinas! TV
Facebook Comments