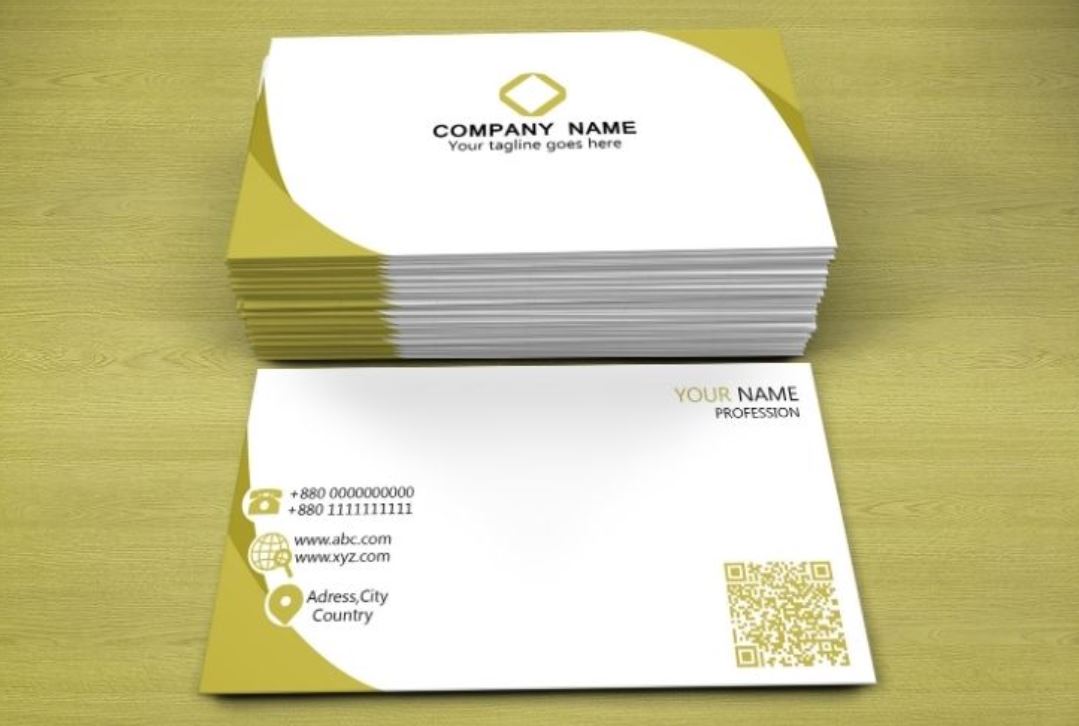 Good business relationships often start by giving out business cards.
Networking is an essential component of the business world. Over the years, there had to be several ways of how a business can be promoted strategically.
These days, however, when you ask Millennial entrepreneurs, they are likely to use email marketing and other digital channels to reach the market.
Don't get me wrong, but I do agree that these modern-day strategies are practical as well.
But me, being around in the business for quite some time now, I still believe in the power of the business card. It has a different implication handing out the physical card than just texting your email address to others. Business cards, for me, are still the most effective direct marketing method.
Why Do I Still Consider Business Cards To Be Awesome?
It is a common practice to give out business cards back then. And I mean, when attending symposiums, workshops, and seminars, I used to receive more than 20 business cards which immediately filled up my coat pockets. A business card is an indispensable marketing tool that has been proven to be truly effective.
Despite how technologically advanced we have become, using a business card is still something that I consider very important. Therefore, I will share with you the reasons why using business cards are still a stellar strategy in increasing your network.
Using a business card makes it easy to relay contact information to another person. Although we may say that the smartphone is one of the mightiest inventions of our times, just handing the small, stiff paper to another person is so much easier. The delivery of contact information is immediate. Apparently, Android phones and iPhones can transmit contact details via Bluetooth, but that only happens when the devices are compatible with one another.
A business card dramatically speaks about the person. When you hand out a business card, clients do not just receive the contact details and just turn around and go away. There would be handshakes while exchanging business cards. Both of the parties give thanks and gracefully greet one another. Additionally, they spend some time talking and wherein they can build a connection. Sharing their contact information helps build a relationship.
It is equally important to note that the quality of the bard that you use says so much about the bearer. The material quality and design should exude professionalism.
I am sure that you have received a business card before. What was your initial reaction upon receiving the card? What were your expectations, and where do they meet?
We know that the first impression lasts. Thus, making your business card look interesting should be your priority. It should immediately make the other person know what kind of business you are involved in by using a unique logo design. The use of the right brand colors and font should give the card a professional look. Just looking at it should make any person have that lasting memory about the company.
Creatively designed business cards surely can go a long way.
Including pertinent details, including your skills, because the recipient can easily refer you to others. Sometimes we meet people who may not be connected with what we do. But somehow, we have other friends who may need someone with a specific skill or service you know of, and you can just hand out the business card to your friend. Therefore, that single card alone can reach a vast network, and by word, once your capabilities have been proven, can give you an enormous opportunity in return.
With this, you want to ensure that you get in touch with an ace graphic designer who can create head-turning designs. The correct elements of colors, text, images, and logos can convey your brand effectively.
Business cards are not tech-dependent. Unlike storing email addresses that can get lost and buried among hundreds to thousands of emails, you have received. A business card makes it easier to contact someone by simply pulling it out from the stack of business cards or your wallet.
Have you ever tried slipping your business card along with your tip in a restaurant? I am sure you have seen some restaurants place a jar near the counter/cashier where anyone can just drop their business cards. It is actually a great way to widen your network. You would never know who contacts you and make a great business deal out of it!
Having your business card would not cost you so much money. And with that being said, it is the most compact marketing tool that could go around the city to help you or your business be known.
Promotional ads, email marketing, SEO are effective tools in their own right. However, I still believe in the power of the old business card. Nothing is more personal than handing your information personally to another person. And making a connection to start building a long-lasting business relationship and conveying the right message about your brand. Trust me. Suppose you have bumped off the idea of using a business card. In that case, YOU ARE MISSING A LOT! Just a few words on how you can make an outstanding business card- Keep it simple and keep it accurate.
CHECK OUT more advice from Butz Bartolome:
The Challenges in Family Business Succession | Butz Bartolome
The Sacrifices Behind Every Successful Entrepreneur | Butz Bartolome
CHECK OUT the Philippines' top mentor Butz Bartolome as he discusses business matters and SHARE THIS STORY with entrepreneurs and aspiring entrepreneurs who need the advice.
TELL US your good news story tips by messaging GoodNewsPilipinas.com on Facebook, Twitter, Instagram, or e-mail editor@goodnewspilipinas.com and WATCH Good News Pilipinas TV YouTube for more Filipino Pride stories!
Facebook Comments