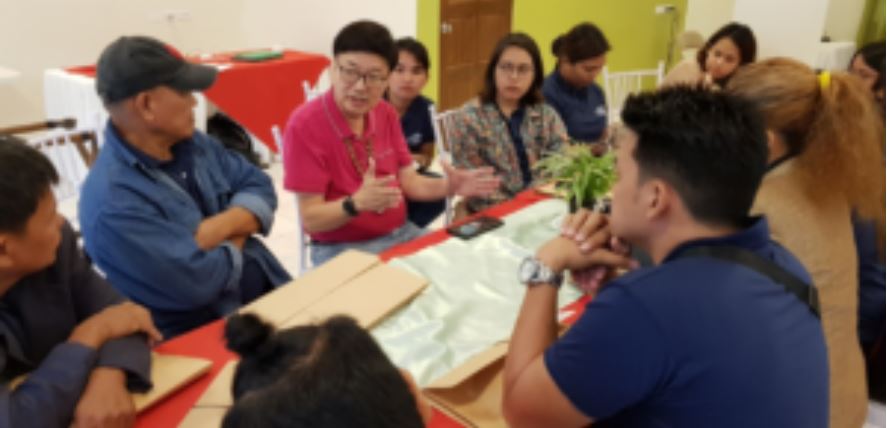 We are aware of how difficult it is to start a business. More so, to continue the business and hand it over to the next generation. Rough roads are likely to happen, and everyone should be united to strengthen the industry in any kind of business.
In some companies, the problems may be poor products and services or incompetent employees. And it is indeed a huge problem if these problems are not resolved immediately. However, there are "internal problems," too, that should be focused on primarily because they are the core of the business — the family handling family business.
For some, making family members part of the business can be beneficial. And I do agree at some point because you cannot trust as much compared with other people. You know that any family member will go all the way to help build the business because it is their very own. They would want it to succeed and stay afloat for many years to come. But, being human, there are certain times when family members may get into some disputes about issues in the business. Instead of focusing on the issues, they attack each other personally.
Working with family members have both an advantage and a disadvantage. However, when you think really hard, it is always possible that people working together, whether they are related or not, will always have a difference in their opinions, different personalities, and different perspectives. Therefore, once again, everyone needs to compromise to attain the goal of each and every one.
Being constantly in a hostile environment does not only affect the family members involved but as well as the people in the workplace. It makes it harder when family members fail to have a shared vision. That is why it is necessary to carefully choose who should be on board. Otherwise, constant bickering and disagreements would be the most common scenario at every board meeting. And it is not a healthy way on how to handle a business.
Understanding and knowing the direction of the Family Business is vital to success.
Family Business Succession Problems
When it's time to hand over the baton, the family business founders may not feel it easy to just let it go. They may think that they can still manage the business just like they have always done and may not feel confident that the next generation may sustain the business.
It is difficult to admit that we are growing old. Still, responsibilities are there, and we cannot do what we used to do even if we strongly wanted to. And I guess letting the next generation do their share to sustain the business should be something that every founder of the company should have in mind.
Here are a few problems that are often encountered:
Identifying the successor. Who should be the next one in line? What should be the qualities to find the perfect person to fill in the place? Most often, the eldest child of the founder is seen as the successor. However, there are instances wherein some of the children may not even be eager to be part of the family business.
Therefore, the best bet to sit on that chair is the one who truly has the heart in the industry. The one who has been seen enthusiastic about running the business (not just for the money). And is more than happy to continue what their parents have started. Someone who understands how the business operates, the company's culture and its keys to success, and most importantly, the person who has the right mindset and skills needed in sustaining the business.
Creating a succession plan. Set realistic and attainable expectations by developing goals that create value for the business. Make a timeline for each step that needs to be taken, considering the owner's age expects to retire. Without this, it would be difficult to know if the plan is being carried out the way it has to be. In doing so, this will make the transition easier.
It is essential to communicate with the family members, management, and advisors in creating the plan. This allows others to give their own opinions, which can help improve the succession plan and make it more effective.
Note that once the succession plan is finished, it needs to be updated every few years. Considering that change is inevitable, there is a need to revisit the succession plan and determine if improvements may need to be implemented.
Feeling of nostalgia and remorse. A founder would always think about their business as their baby. And it will be undoubtedly challenging to let go. The founder would somehow feel the need to pass on the throne to continue and prosper. Still, the founder may feel hesitant to devise a succession plan as it would mean setting an end to their role in the business.
Acquiring a business valuation. It may be challenging to make decisions regarding the succession plan without understanding the current value of the business. Changes may occur over time, and therefore, having a business valuation is essential for planning purposes. Doing so creates a reliable number that can be presented to potential buyers.
Business succession can be done in three ways. One is by gifting it to family members, employees, or other individuals. Similarly, it can be sold to employees, third parties, or with a combination of gifting. Lastly, it can be sold to a strategic buyer. But, no matter how the business is handed down by its founder, clear and good succession planning should be made to ensure a smooth transition.
The love of a founder to its business may be immeasurable. But sometimes, there truly is a need to just let someone continue doing what has to be done and just pray that everything will work for the best.
CHECK OUT more advice from Butz Bartolome:
The Sacrifices Behind Every Successful Entrepreneur | Butz Bartolome
How To Spot A Good Franchise Business | Butz Bartolome
CHECK OUT the Philippines' top mentor Butz Bartolome as he discusses business matters and SHARE THIS STORY with entrepreneurs and aspiring entrepreneurs who need the advice.
TELL US your good news story tips by messaging GoodNewsPilipinas.com on Facebook, Twitter, Instagram, or e-mail editor@goodnewspilipinas.com and WATCH Good News Pilipinas TV YouTube for more Filipino Pride stories!
Facebook Comments