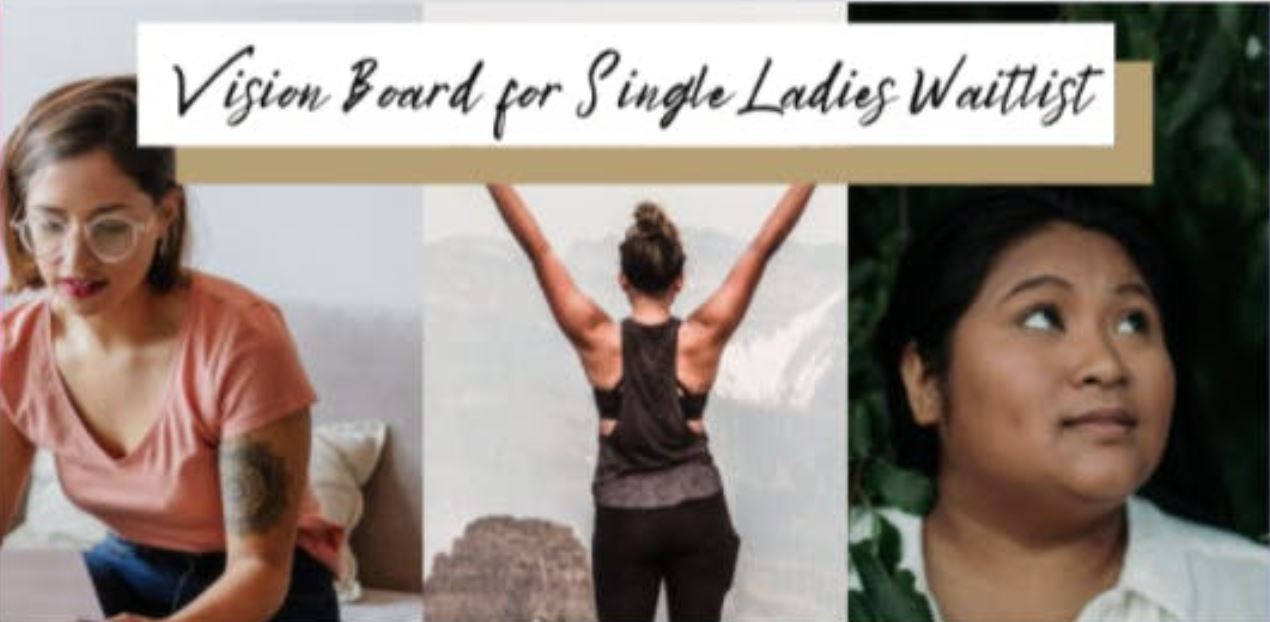 Trix, grabe naman.
Hindi nga. I'm seriously asking.
Because if you are… then keep on reading.
If you are not, but you know of a single lady who is ready to mingle…
pakiforward nalang itong e-mail ko or screenshot sa single friend mo para may 1 good deed ka na ngayong weekend.
Malay mo, nang dahil sa'yo, dun nagstart ang totoong quest nya for her one true love. 🙂
If you have been one of my workshop participants, or if you check my posts and e-mails, you probably know that I am getting married soon! <3
But what you might not know about is that I was single for a long, long time before I met my now fiance.
I had my heart broken several times. I even reached that point when I had to convince myself to give up the idea of finding my One True Love (OTL). I was starting to get tired of waiting.
But the thing is, I couldn't convince myself enough.
Because I knew, deep in my heart, God is preparing somebody out there for me.
I knew, deep in my heart, he was still molding me before He gives me who's best for me.
I knew, deep in my heart, I was meant to live the rest of my life with my OTL.
So if you can relate to my experiences and you are now in the season where you say "I'm single and ready to mingle!"
"Asan na ba siya, Lord?!" "I'm trusting the process but should I just wait or am I supposed to do something?"
"Paano ko ba best mama-manifest ang aking The One?"
then, this Vision Board Party for Single Ladies is for you!
​
I will tell you what I learned and what I did that prepared me for the season that I am now enjoying.
I will share with you how I managed pressure, insecurities, being impatient and all those ugly stuff.
I will teach you what I did to love myself more.
I will guide you how to create a Vision Board for Love, in a powerful way!
You and I, we'll have fun!
​
TBH, I am so excited that I am doing this! I can feel every cell in my body jumping for joy and being kilig!
​
SIGN UP NOW be one of the firsts to know when Registration opens!
Save the date: July 23 and 24, 8pm-10pm! 🙂
If natapos mo hanggang dito, at ikaw ay single and ready to mingle, take this chance!:)
Or, Forward to somebody whose life you can influence and change.
​Thank you.
​See you soon!
Positively yours,
Trixie
MORE about Vision Boards here and here.
So I got a message —> "Sobrang totoo talaga ang vision boarding mong yan"
If you want to GIVE LOVE another CHANCE and you are single, open this. 🙂
SHARE this article to help spread Positivitrix inspiration in these difficult times.
Good News Pilipinas is celebrating its 15th Anniversary in 2021 by giving away prizes! Subscribe to our Good News Pilipinas! TV YouTube channel and enter the raffle by sending us an email to editor@goodnewspilipinas.com
Facebook Comments