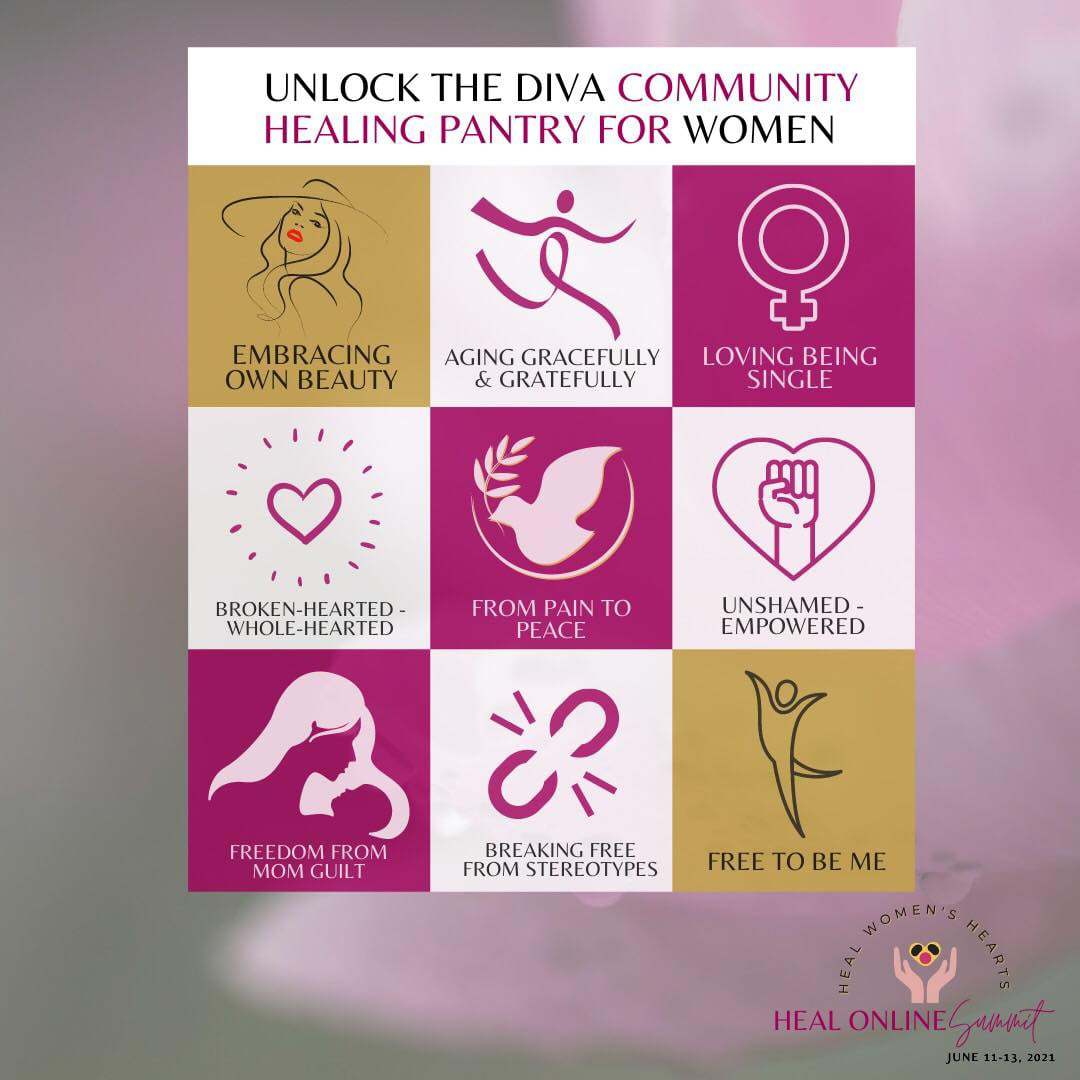 50 days ago, I got so inspired by the Maginhawa Community Pantry spearheaded by Patreng Non, to the point that my family and I put up one in our area in Bucal, Calamba Laguna.
Up until today, the help being extended and the responses of our families, friends, neighbors, and random strangers are so overwhelming.
I am sure, we were all able to help, in one way or another, alleviate their hunger, pain, and stress. And if you had the opportunity to be of help in any way, to any community pantry, know that you made such a big difference in someone else's life.
Now imagine if this community pantry could evolve into different forms, addressing the various pangs of hunger of people from many parts of the world?
How interesting and helpful could that be!
You see, about a month ago, I was talking to my friend, fellow theta healer, and coach, Ning Barcelo-Tadena, and she shared with me her plans including a different kind of Community Pantry.
How many of you have heard of a Community HEALing PANTRY?
Yes, that's what she came up with and now, I am part of that too.
I am part of a mission to Help HEAL Women's Hearts.
We are Creating a Community Healing Pantry for Women where we address a different kind of hunger.
We will nourish the heart and feed the soul.
We are HEALing Women's Hearts through Empowerment, Acceptance, and Love.
Why? Because we know that when we help women heal from their pains, nourish their soul, and love themselves more, then they can love others better.
This is HEAL Online Summit 2021 this Freedom Day Weekend June 11-13, 2021 and I will be one of the women sharers who are brave enough to have real conversations on what women are going through.
The Good news is, this is for FREE! 👏👏👏
But there's more than the Free talks 😲
If you want to deepen your understanding and healing, avail of the VIP and ALL-ACCESS pass to be part of 10 CLOSED DOOR Group Coaching Sessions headed by Coach Ning.
And as a gift to you, for being a reader of Good News Pilipinas, I am giving you a 10% discount on top of the EARLY BIRD rate. All you have to do is go to Heal Summit and use HEAL10 to avail of the 10% discount.
👉 JOIN US in HEAL Summit 2021 as we help HEAL women's hearts through Empowerment, Acceptance, and Love. HEAL Summit 2021 is a 3-Day online Summit on June 11-13, 2021.
We are going to have conversations addressing the different pains that women go through. And we are going to have a SAFE SPACE for Healing after each talk.
HEAL Summit 2021 is the Community Healing Pantry that Women need in this unprecedented time.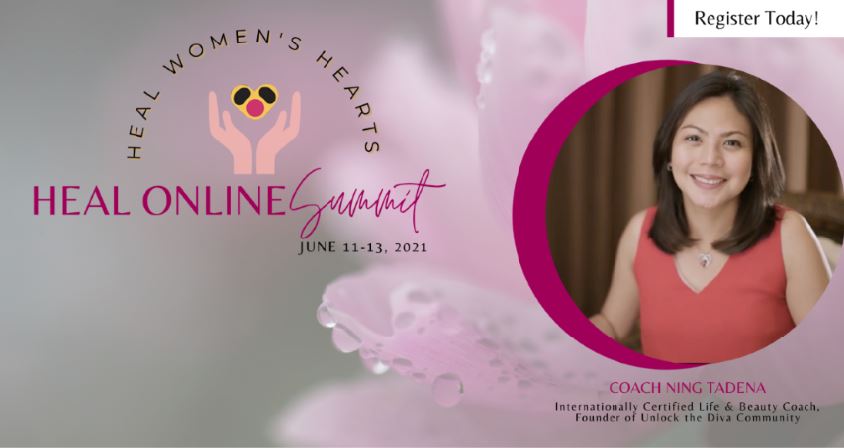 JOIN US on Freedom Day Weekend June 11-13, 2021 for the HEAL Summit 2021.
👉 Go now to Heal Summit to Register. This is what you might just be waiting for all this time.
HealOnlineSummit2021 #HealWomensHearts #UnlockTheDivaCommunity
JOIN Trixie Esguerra at the Community HEALing Pantry and SHARE this story to inspire others!
Good News Pilipinas is celebrating its 15th Anniversary in 2021 by giving away prizes! Subscribe to our Good News Pilipinas! TV YouTube channel and enter the raffle by sending us an email to editor@goodnewspilipinas.com
Facebook Comments