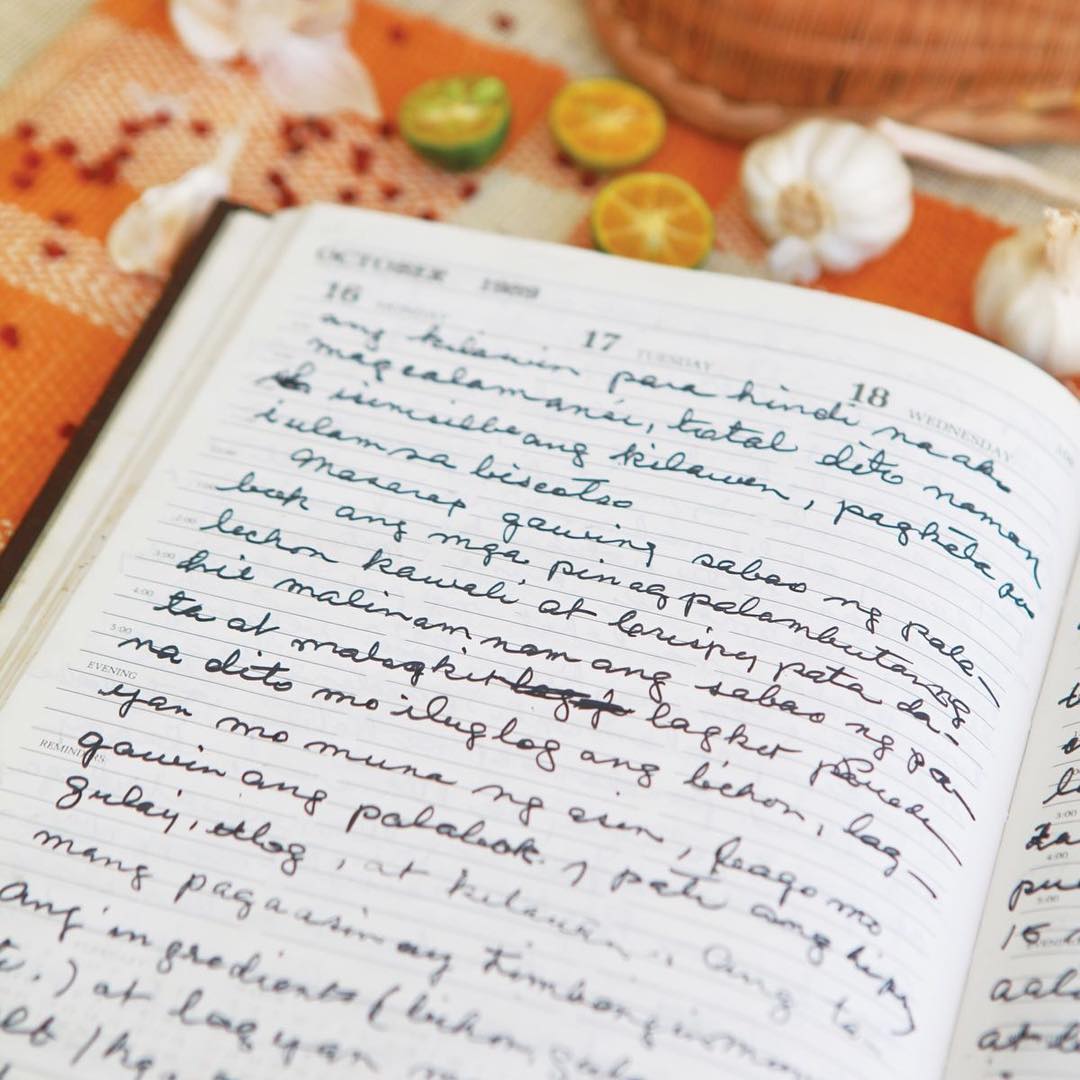 Calling Filipino food lovers from all over the world: Mama Sita's Foundation is inviting you to join a storytelling contest searching for unique anecdotes and recipes that celebrate the Philippines' heritage.
The 2022 edition of the annual "Mga Kuwentong Pagkain: Filipino Food Stories From Around the World" welcomes Filipinos, Filipinos in diaspora, and anyone who loves Filipino food and has a good story to tell.
First launched ten years ago in 2012, "Mga Kuwentong Pagkain" was inspired by Teresita "Mama Sita" Reyes herself due to her passion for putting into writing her own culinary adventures and experiences.
The 10th annual storytelling contest is now welcoming the world to promote the preservation of Philippine culinary traditions.
Philippine embassies have heeded the call to spread the word in nearby countries such as Timor-Lester to as far as Austria.
Mga Kuwentong Pagkain: Filipino Food Stories From Around the World is open to all Filipinos and foreigners who have a Filipino food story to tell. Participants can submit more than one entry and can feature any of the following:
A family heirloom recipe
An important ingredient from a particular province or hometown
A cooking technique that is used in the household
These entries could either be in any of the two categories: Essays or Visual Narratives.
Written entries can be in either Filipino or English. Dialects and other languages are welcome but participants must provide a Filipino or English translation.
Visual entries can come in either Video or Photo essays. Contest rules include that "purchase, use, or mention of any Mama Sita's products is not required" and that "It will not increase a contestant's chances of winning".
The "Mga Kwentong Pagkain" contest will accept entries until October 31, 2022, 8:59 AM Pacific Time (11:59 AM Philippine Time).
For the rules, mechanics, and judging of the contest, you can follow this link.
Those who would like to join need to submit an entry form through this link.
The Mama Sita Foundation has been supporting Mama Sita's initiatives in promoting Philippine culinary heritage and agricultural sustainability since 1982. It has been successful in its mission to bridge culture and foster awareness of Filipino cuisines. With the support of local farmers, Mama Sita has been doing the Philippines proud in bringing world recognition to Filipino food.
Good News Pilipinas is a Lasallian Scholarum Awardee. TELL US your good news story tips by messaging GoodNewsPilipinas.com on Facebook, Twitter, Instagram, or e-mail editor@goodnewspilipinas.com and WATCH Good News Pilipinas TV YouTube & Good News Pilipinas TikTok for more Filipino Pride stories!
Facebook Comments