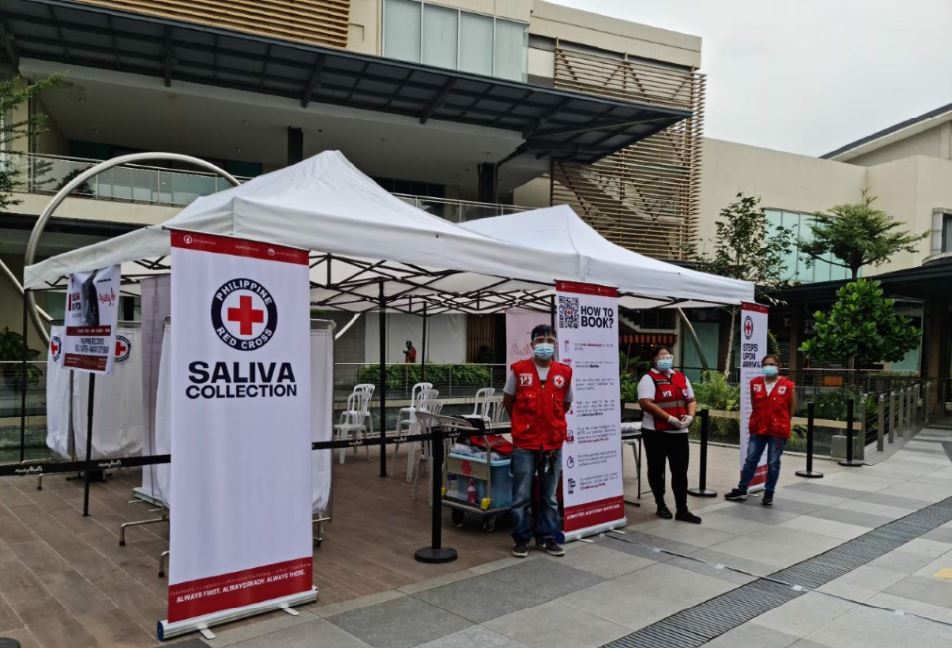 The Covid RT-PCR saliva test conducted by the Philippine Red Cross is now available in Ayala Malls collection sites in Circuit and Market! Market!
The Philippine Red Cross recently launched the saliva test alternative to swab collection for diagnosing COVID-19 infections that is faster, less invasive, and more affordable while maintaining the high sensitivity and accuracy of the RT-PCR technique, which is the gold standard for COVID-19 testing.
Having secured the approval of the Department of Health (DOH), this method has a quicker turnaround time of 24 hours from sample collection to delivery of results, as well as a more cost-efficient solution at only PHP 2,000 per person, which is cheaper than RT-PCR.
"Ayala Malls offered its open spaces to support The Philippine Red Cross by providing testing facilities " says Christopher Maglanoc, Ayala Malls President. This initiative is part of Ayala Malls' commitment to make essential services more accessible in safe and secure environments. Maglanoc adds, "In addition to Circuit and Market! Market!, we look forward to accommodating more Red Cross testing sites in our malls."
"The Philippine Red Cross has been responding to the effects of COVID-19 since its outbreak. With the help of members of the private sector like Ayala Malls, we are able to meet the needs of our countrymen and encourage precaution for the benefit of the public," shares Edward Udtohan, Philippine Red Cross, Makati Chapter Head.
You may book for an appointment at the following sites:
Circuit: https://book.redcross.org.ph/index.php/product/circuit-saliva-test/
Market! Market!: https://book.redcross.org.ph/index.php/product/market-market-saliva-test/
Ayala Malls previously honored Filipino changemakers amid the Covid 19 pandemic.
Are you a Proud Filipino? Get more good news stories on Filipino Pride! Subscribe to GoodNewsPilipinas.com and our YouTube channel: Good News Pilipinas! TV
Facebook Comments