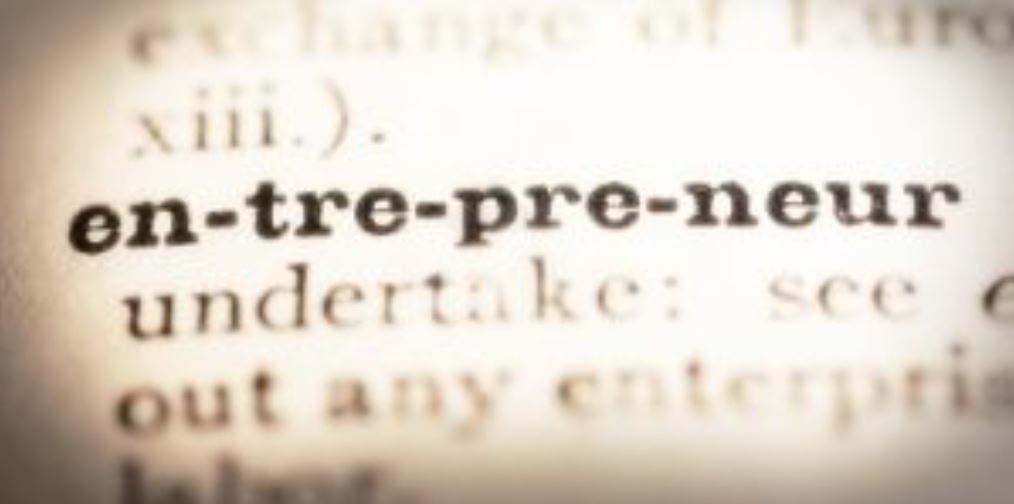 Having a regular job may not be enough to sustain the family's needs most especially if the children have started schooling. This is the most common reason why some have opted to work abroad to look for greener pastures. And we could not blame them for that. The level of unemployment in our country speaks for itself. Both professionals and skilled workers have found their means of supporting their families by being away from them.
But we all know they could not be working abroad all their lives. And the best way in order to secure the future of their families is to have their own business.
There may be fears prior to starting up a business. But we must conquer these fears in order to succeed.
• Fear of having insufficient funds
Before you even start with a business, ensure that you have enough to sustain it. There should be a reliable source from which the business can rely on. That is why you need to think of the best business that you can be able to start with.
• Being insecure of your capabilities
To be an entrepreneur, you need to toughen up. Being in a business would entail so many challenges which you should always be prepared to face. If you think that you lack the knowledge to operate the business that you want, never hesitate to take special courses, training, seminars, or workshops that can help you to run your business.
• Fear of Failing
Sometimes, no matter how well-planned we have made, failure just seems inevitable. But should it stop you? Failure is just a temporary phase where you are put on hold, to prepare you for the long road ahead. You have the means to improve whatever that has failed in your business.
• Fearing Responsibilities
As the owner, you are held responsible for whatever happens to the business. However, you have the option to hire people to help you to manage your business so that it can run just the way you want it to be. You cannot do everything alone.
• Fearing of what lies ahead
Sure enough, you have given everything to make your business run accordingly. However, you may sometimes think that everything that might be good today may not be as good in the coming days. Nothing really is for sure and being in the business world, all you want to be is on the successful side but being an entrepreneur, you should be prepared to face adversities.
An entrepreneur's characteristic is being a risk-taker. And with that, you should be able to be challenged even more to make your business work out.
Start-Up Tips
You may already have in mind the kind of business you want to put up. How do you start? The following should be able to help you on how you can start with your business on the right path.
• Create a business plan which you think you can be able to follow. Break it down into smaller goals so it can be more achievable.
• Allow others to help you build your business. You may have the funds to put it up, but you would also need people to help you to make it grow as an entrepreneur is not afraid to seek advice most especially from experts.
• They should always find ways on how to strengthen the business by being knowledgeable and being surrounded by empowered employees.
• Know your target market. Will your products/services be patronized at the place where you would want to put up your business? How important are your products/services?
• Think of reasonable rates for your products/services. Remember that you need to come up with the right price which consumers can afford but also thinking of how to keep your business afloat.
• Business is not for the faint of heart. Entrepreneurs should always face challenges head-on. You may compare yourself with that of your competitors. But instead of getting envious of the success that they have, focus on how you can make things better for your business. Running a business is not easy. You will meet many obstacles along the way which you should prepare yourself with. Taking all these challenges and works through them is the entrepreneur that succeeds.
• Once you have planned on something, take that step in making it happen. You will never know if what you have planned will turn out positively. But nevertheless, you get to learn from mistakes and make them your source of inspiration to start all over again and to find better solutions next time.
Challenges in Starting Up a Business
We go through a lot of challenges each day. And sometimes we feel so short of ourselves that the only resolve may have is to just give up. But as an entrepreneur, it is expected that to be able to reach your goal, there are challenges that go along the way which can help strengthen you as a person and help you make better decisions for your business.
Money issues can downright be a reason to close up a business but you should be able to find ways on how to save the business through crowdfunding or you may consider loans from a bank.
Seeing your competitor doing a lot better than your business may be disheartening. It is highly inappropriate to steal their ideas, but you may see it as an inspiration for how you can come up with your own. It is truly tough to be in business, but once you are able to hit the right buttons on how to manage it well, you will realize that the journey was all worthwhile.
CHECK OUT more advice from Butz Bartolome:
Reviewing Your Business and Bounce Back Tips from Butz Bartolome Podcast
Tips on a FallBack Plan for entrepreneurs amid Covid-19
CHECK OUT the Philippines' top mentor Butz Bartolome as he discusses business matters and SHARE THIS STORY with entrepreneurs and aspiring entrepreneurs who need the advice.
Good News Pilipinas is celebrating its 15th Anniversary in 2021 by giving away prizes! Subscribe to our Good News Pilipinas! TV YouTube channel and enter the raffle by sending us an email to editor@goodnewspilipinas.com
Facebook Comments