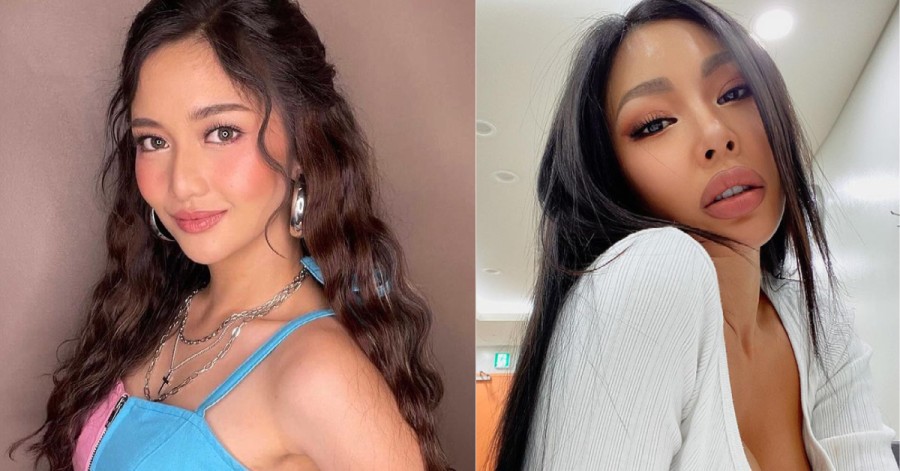 Filipina actress Charlie Dizon's show-stopping execution of the dance hit "NUNU NANA" has earned the approval of the Korean-American rapper Jessi herself.
The 24-year-old Dizon earlier shared a clip of her dance portion on the Philippines' musical variety show ASAP in an Instagram post on January 24, 2021.
Korean-American rapper and songwriter Jessica Ho, better known by her stage name Jessi, was quick to notice Dizon's post and left a series of heart emojis in the comments: "😍😍😍😍❤️❤️❤️" under the Filipina actress' video performing her album's title track "눈누난나 (NUNU NANA)" co-written by South Korean singer PSY.
In Charlie Dizon's Instagram stories, the Filipina actress and model also shared to fans a portion of her and South Korean idol Jessi's private conversation on social media.
Jessi messaged Dizon on Instagram to praise the Filipina's dance routine, saying "loved ur performance."
Another K-Pop sensation, Nancy McDonie of the girl group Momoland, also had words of praise for Filipina celebrity Charlie Dizon whom she earlier congratulated for her Metro Manila Film Festival (MMFF) Best Actress win last year.
The famous Korean singer Nancy Jewel McDonie was co-trainees with Dizon in South Korea during their early teenage years and considers the Filipina her "best friend in the Philippines."
The Philippines' Charlie Dizon, best known for starring in the Filipino film "Fan Girl", was the winner of the MMFF's Best Actress distinction for her breakthrough role in the award-winning movie with Paulo Avelino who won "Best Actor in a Leading Role."
WATCH the clip and SEND CHEERS in the comments below to Filipina actress Charlie Dizon for performing a show-stopping dance routine noticed by the Korean-American rapper Jessi herself!
Are you a Proud Filipino? Get more good news stories on Filipino Pride! Subscribe to GoodNewsPilipinas.com and our YouTube channel: Good News Pilipinas! TV
Facebook Comments