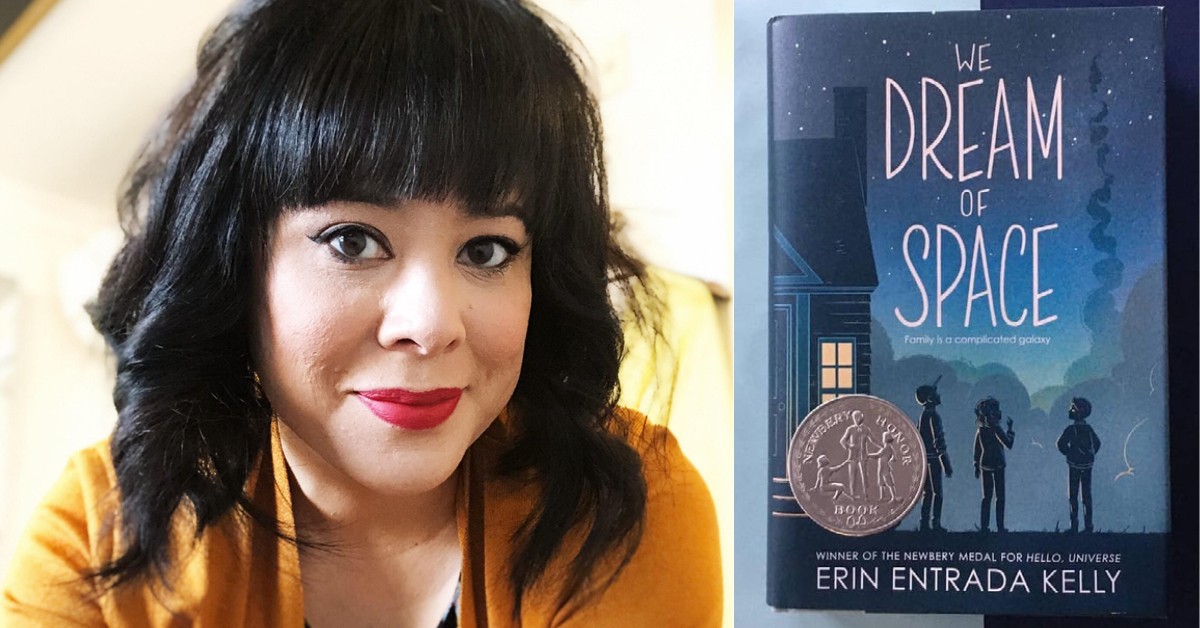 Filipino-American author Erin Entrada Kelly's historical fiction "We Dream of Space" has been awarded the John Newbery Honor for distinguished children's books.
Kelly is among this year's Newbery Honor awardees announced on January 25, 2021, by the Association for Library Service to Children (ALSC), a division of the American Library Association (ALA).
This is the second honor given by the ALSC to the New York Times bestselling author following her John Newberry Medal in 2018 for her "Hello Universe", an annual award that is given to the author of the most distinguished contribution to American literature for children. "Hello, Universe" is currently being adapted to the screen by streaming giant Netflix.
"We Dream of Space" is Kelly's 6th book which she also illustrated. The story is set in January 1986, in the weeks leading to the Space Shuttle Challenger disaster.
The middle-grade fiction has been called an "unforgettable, thematically rich novel" which follows three siblings Cash, Fitch, and Bird Thomas who are each struggling with their own personal anxieties and an unpredictable household, all while waiting expectantly for the launch of the Space Shuttle Challenger.
"Kelly's realistically imperfect characters struggle to connect, only finding success when they abandon their own lonely orbits," ALSC wrote.
Newbery Medalist Erin Entrada Kelly's debut fantasy novel, "Lalani of the Distant Sea", is inspired by Filipino folklore and was named one of the best books of the year by the New York Public Library, The Horn Book, Booklist, BookPage, and others.
Many of Kelly's Filipino characters featured in her novels speak a Cebuano dialect because she was born to a Visayan mother who currently lives in Cebu.
This year, the Filipina-American author is expected to release "Maybe Maybe Marisol Rainey", her new novel about summer and friendship, which she also illustrated.
Filipina authors receiving global recognition include UK immigrant Carla Montemayor won a London Writers Award (LWA) given by Spread the Word, a writer development agency championing the underrepresented and marginalized voices in the United Kingdom publishing industry.
Filipino-American authors Grace Talusan (The Body Papers) and Oliver de la Paz (The Boy in the Labyrinth) were also honored for their works at the 2020 Massachusetts Book Awards.
SEND CONGRATULATIONS in the comments below to Filipino-American author Erin Entrada Kelly for winning a Newbery Honor this year for "We Dream of Space"!
Are you a Proud Filipino? Get more good news stories on Filipino Pride! Subscribe to GoodNewsPilipinas.com and our YouTube channel: Good News Pilipinas! TV
Facebook Comments