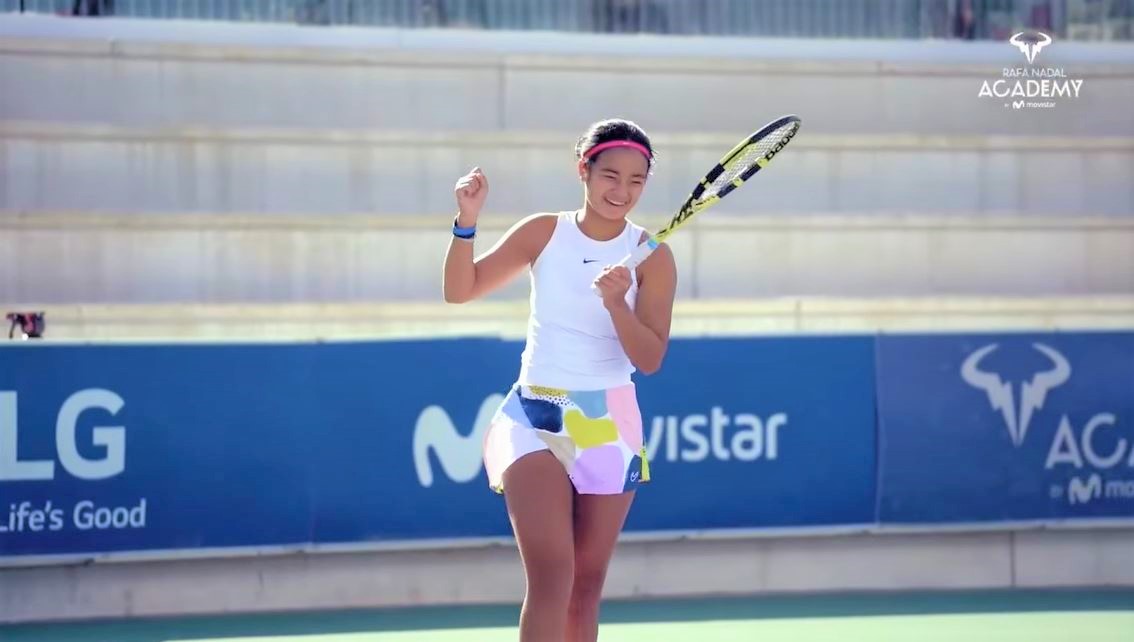 JUST IN: Alexandra "Alex" Eala has just executed a powerful start to her new bid for another professional tennis title, winning her first match today at the 2nd leg of the International Tennis Federation (ITF) Women's World Tour W15 Manacor hosted by Rafa Nadal Academy by Movistar in Spain.
Fresh off her first-ever professional title victory at the first leg of the Manacor tour on Sunday, the tennis champion from the Philippines went back to the hardcourt on January 27, 2021, and bested the tournament's 2nd seeded player, Mirjam Bjorklund of Sweden, 6-4, 3-6, 6-3.
The fierce battle had 15-year-old Eala leading the first set of the match against the 22-year-old Swedish ace. But Bjorklund bounced back and took the 2nd set to force a third round. Eala then displayed her championship form and led the final set all the way to a decisive win.
The ITF Junior No. 3 and reigning Australian Open Doubles Junior Champion will move on to Round 2 to meet the winner of the match between Alba Carillo Marin (Spain) and Lena Papadakis (Germany) at the W15 Manacor tour that runs until January 31.
Alex Eala has been on a winning streak since the 1st leg of W15 Manacor, making historic first-ever appearances as she bested the ITF Singles World No. 2 and the event's top seed Seone Mendez of Australia in the 2nd round, delivering a come-from-behind win against the tour's No. 5 and ITF Singles World No. 14 Carole Monnet of France in the quarterfinals, and finishing off 6-time pro champion Yvonne Cavelle-Reimers of Spain in the finals.
SEND CONGRATULATIONS AND WELL WISHES in the comments below to Alex Eala for a powerful start in her bid for a 2nd pro tennis title in Spain!
Are you a Proud Filipino? Get more good news stories on Filipino Pride! Subscribe to GoodNewsPilipinas.com and our YouTube channel: Good News Pilipinas! TV
Facebook Comments