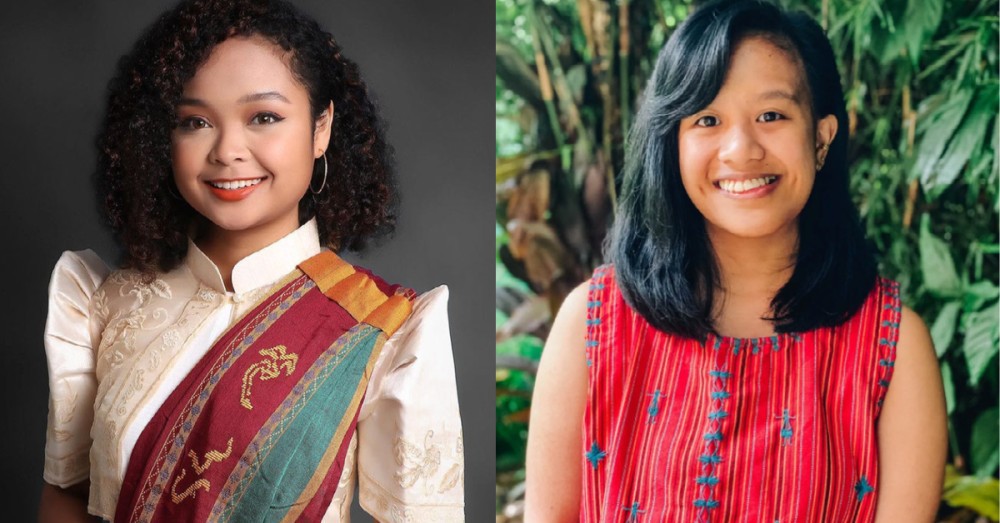 Filipina youth leaders Louise Mabulo and Josefa Tauli, both University of the Philippines alumni, have been named 2020 Young Explorer recipients of the National Geographic Society which awards funding to young people engaged in impact-driven efforts to address global issues.
Cacao farming advocate Louise Mabulo of Camarines Sur and Josefa Tauli, indigenous youth from Cordillera, joined the Fall 2020 cohort of Young Explorers announced by the National Geographic Society in January 2021.
The batch is comprised of 24 people from around the world, between 17 and 25 years old, who are on the frontlines of the most complex and urgent issues of our time.
Josefa Tauli, IP youth leader
Josefa Isabel Tauli, 25, is an Ibaloi-Kankanaey Igorot indigenous youth from the Cordillera Region in the Philippines. She currently represents Indigenous and local youth on the Steering Committee of the Global Youth Biodiversity Network (GYBN), the official youth constituency to the UN Convention on Biological Diversity (CBD).
Tauli is a graduate student of Wildlife Studies at the University of the Philippines Los Baños.
Louise Mabulo, Farming Advocate
Louise Emmanuelle Mabulo is an award-winning chef, entrepreneur, farmer, public speaker, and competitive archer.
The 22-year-old is the founder of The Cacao Project which she established to help farmers in the Philippines' Bicol region, whose livelihoods were destroyed by Typhoon Nina in 2016, to get back on their feet.
Mabulo's social venture is aimed at equipping farmers for sustainable success, ensuring food security, and establishing resilient livelihoods.
Forbes Asia hailed Mabulo as a Filipino youth leader of The Cacao Project and was named in the "30 and Under Young Asians to Watch" by The Straits Times in Singapore.
Mabulo was also named in the Gen T list of Filipinos shaping Asia's future.
In 2019, Louise Mabulo won the United Nations Asia-Pacific Young Champions of the Earth prize.
Louise finished Economic Development and Social Entrepreneurship at Brown University, U.S.A. and the Watson Institute Philippines. She graduated from the University of the Philippines Open University (UPOU) in December.
Tauli and Mabulo are now members of #GenGeo, a global community of young people with empathy, tenacity, passion, and an insatiable drive to seek solutions that will build a sustainable future and thriving planet.
Since 1888, the National Geographic Society has brought together extraordinary individuals from around the world.
Young Explorers are nominated and later selected by the National Geographic Society through a competitive, multi-tiered application process. In addition to funding, Young Explorers receive skill-building, leadership development training, and networking opportunities to connect and collaborate with their peers.
SEND CONGRATULATIONS in the comments below to Filipina leaders Louise Mabulo and Josefa Tauli for being hailed Young Explorers of the National Geographic Society.
Are you a Proud Filipino? Get more good news stories on Filipino Pride! Subscribe to GoodNewsPilipinas.com and our YouTube channel: Good News Pilipinas! TV
Facebook Comments