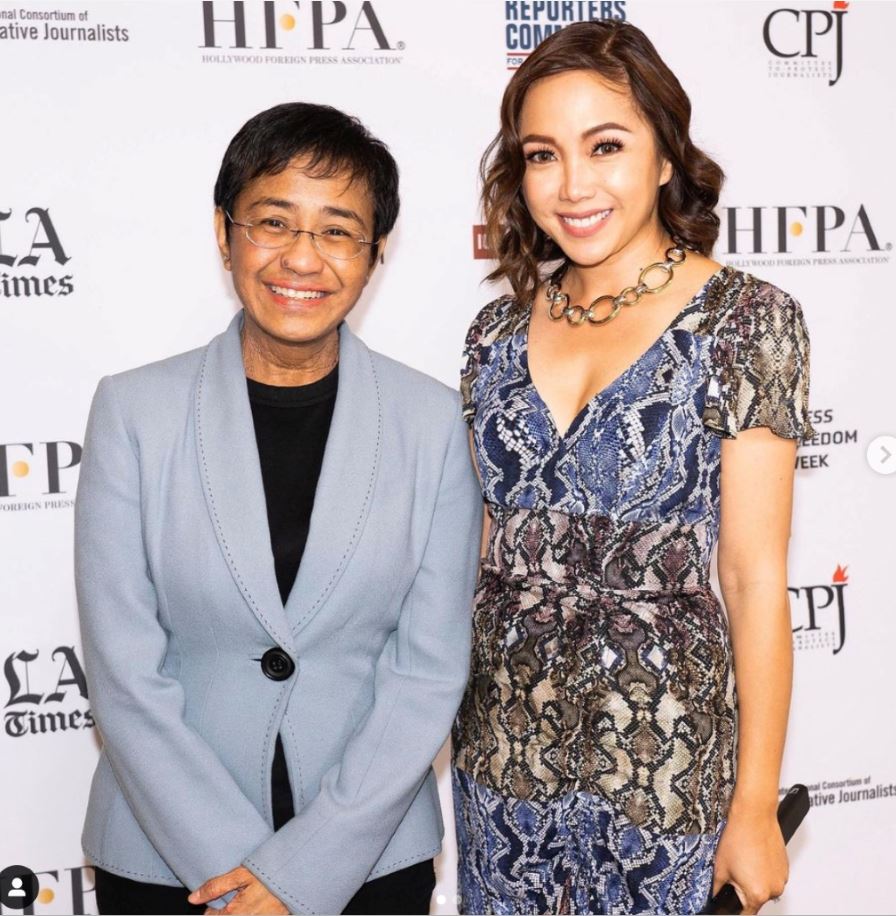 Filipino diaspora stories of inspiration are set to be featured in two women-led media organizations based in the United States and the Philippines.
Los Angeles-based Filipino American Program SoJannelle.com founded by award-winning Jannelle So inked a content collaboration with Philippine-based digital news outlet Rappler.com founded Nobel Prize Award Nominee and Time Person of the Year Maria Ressa to tell the stories of Filipinos around the world.
The partnership was launched at the start of International Women's Month in March 2021.
The partnership will have Rappler.com publish video and written stories from SoJannelleTV about the journeys, successes, and challenges of Filipinos living in America.
"With her casual and friendly approach, So gets her guests to open up and share sentiments, experiences, and viewpoints not normally shared with traditional reporters," the joint release said.
Founded in 2017, SoJannelleTV was JSP's first production that aims to gather accurate news and information, tell culturally-relevant stories, and provide helpful tools that will enable viewers and followers to survive and thrive in the United States, whether they just moved to America or were born and raised there.
"There are many inspiring stories that evoke pride in the Filipino diaspora. And if we don't invest in discovering and sharing them, who will? We can't just wait for 'mainstream' to pay attention to us. We have to pay attention and take an interest in each other's stories and journeys. I've taken it up as my mission – to provide a platform, to amplify stories, and magnify voices. I'm grateful and elated that I'll get to work with the women leader founders of Rappler to share stories that matter and bring us closer together," shared So.
Rappler comes from the root words "rap" (to discuss) + "ripple" (to make waves). It was born to a new world of possibilities – driven by uncompromising journalism, enabled by technology, and enriched by communities of action.
Through cutting-edge stories, conversations, and collaboration, Rappler aims to speak truth to power and build communities of action for a better world.
Formed as a company in July 2011 and launched as a website in January 2012, Rappler stands on three pillars – journalism, community, technology – that are bound by the shared values of trust, courage, integrity. It is composed of veteran journalists trained in broadcast, print, and web disciplines working with young, idealistic digital natives eager to report and find solutions to problems.
"This partnership is built on a shared vision to inspire Filipinos and Filipino communities in the Philippines and the world," said Rappler's co-Founder and Executive Editor Glenda Gloria. "We hope that these stories will move Rappler readers to take steps to make a better world."
The #RapplerXSoJannelleTV Partnership goes live every Sunday on Rappler.com. To learn more or pitch features, visit www.sojannelle.com
SEND CHEERS in the comments below as Filipino diaspora stories find voices in women-led media organizations, Rappler and SoJannelleTV.
Good News Pilipinas is celebrating its 15th Anniversary in 2021 by giving away prizes! Subscribe to our Good News Pilipinas! TV YouTube channel and enter the raffle by sending us an email to editor@goodnewspilipinas.com
Facebook Comments