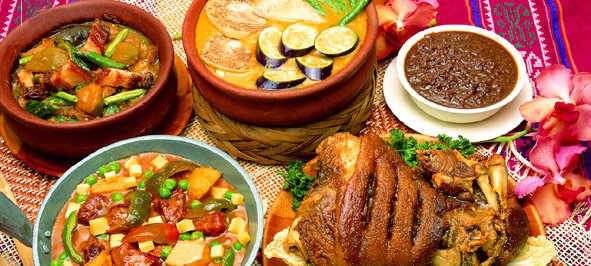 Filipino food is the 10th most popular cuisine on Instagram, according to recent research by New York's food magazine, Chef's Pencil.
The Philippines, home of the 'adobo' and 'lechón', garnered over 1,661,000 tags that placed it at 10th in the list and outshining some of the most well-known European favorites like French, Greek, and Spanish cuisines.
Filipino food joined other Asian cuisines that dominated the Top 10 "Most Popular Cuisines on Instagram" as of February 2021 based on tags.
The list presentation also referred to the 2020 survey conducted among 250 chefs by Chef's Pencil which ranked the top three South-Asian countries, namely the Philippines (1), Thailand (2), and Vietnam (3), among the world's five most underrated foodie destinations.
The chefs that were interviewed in November ranked the Philippines in first place among the three cuisines in the list which is dedicated to "incredible destinations" that "don't get the exposure they truly deserve" as well as higher recognition in the culinary world.
Here are the Top 15 Most Popular Foods on Instagram, according to Chef's Pencil: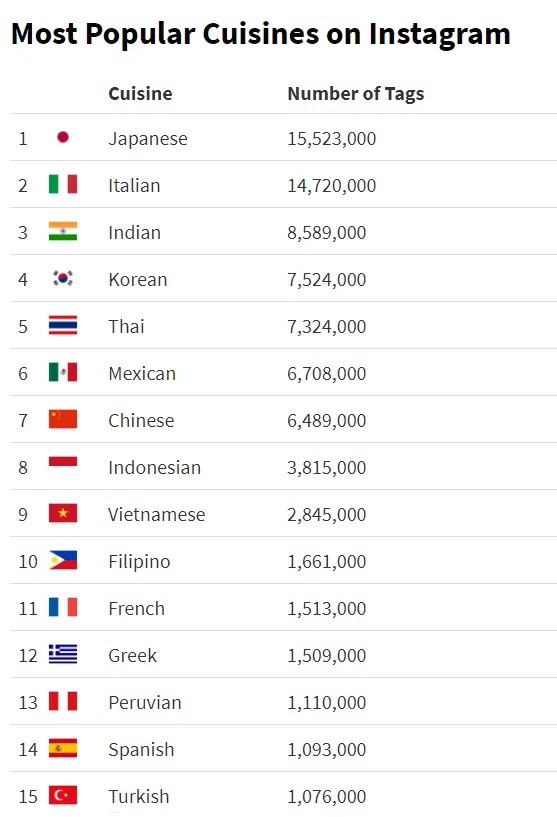 Filipino food has continued to gain prominence in the international scene. Tourism website Big 7 Travel listed Filipino recipes as its recommended dishes that showcase the diversity and versatility of the Philippines' cuisine.
Pinoy chefs who have been making waves and bringing the food of the Philippines to a bigger audience include James Beard awardee Filipino chef Tom Cunanan and his Bad Saint partner Paolo Dungca who recently opened their fast-food counter in Washington, D.C. named Pogiboy, and Filipino-American Chef Melissa Miranda of the Filipino restaurant 'Musang.'
SEND CHEERS in the comments below to Filipino cuisine advocates around the world for the Top 10 ranking of Filipino food among the Most Popular Cuisines & Foods on Instagram right now.
Are you a Proud Filipino? Get more good news stories on Filipino Pride! Subscribe to GoodNewsPilipinas.com and our YouTube channel: Good News Pilipinas! TV
Facebook Comments