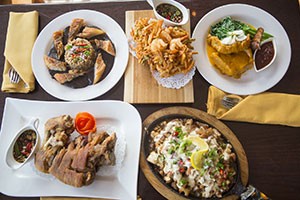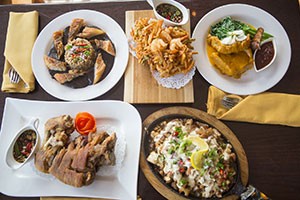 Filipino food has officially been acknowledged a brand on its own in the American foods cene as both common cart outlets and fine dining restaurants are now offering dishes from the Philippines.
Washington Post reports that uniquely Filipino fares that began to be offered in "turo-turo" (cart food) outlets in Los Angeles and New York are making significant impressions on American chefs and diners and are now also being served in more established restaurants that provide meals with wines.
Filipino dishes are prepared and served by chefs who were born in the Philippines and are offered in their native Tagalog names in several restaurants in the United States such as Maharlika, Jeepney, Bistro 7107, and Purple Patch according to Seattle Weekly.
"Dinuguan," pork belly and ears served in blood sauce, "Kare-kare," an oxtail dish in peanut sauce, and "Crispy Pata," deep-fried pork leg with soy-vinegar sauce, are favored fare in these restaurants by both Americans and non-Americans alike.
The Filipino Food Movement describes the distinctive tastes of these meals as carrying three of the most favored flavors – sourness, pungency and spice – in American cooking. Filipino food is inspired by popular ethnic cuisines from the Spanish, Malay, and Chinese.
But why did these dishes take so long to be established in the U.S. despite the long-time presence of Filipino migrants and workers? PRIS' The World website accounts for "Hiya," a Filipino word that means "shame" or "dishonor" in English, as the obstacle that prevented Filipino cuisines from conquering foreign taste buds as soon as the first Filipinos set their foot on American soil. Some Filipino immigrants may have been embarrassed to flaunt the more exotic Filipino fare such as the "balut," a fertilized duck-egg embryo, pig's blood and other unusual "hard-to-swallow" offerings. The sense of "hiya" would have made them think that nobody would love their food as much as they did.
The flavors of Filipino dishes are expected to continue to conquer the food scene overseas and may possibly soon be competing with other popular global cuisines.
Facebook Comments