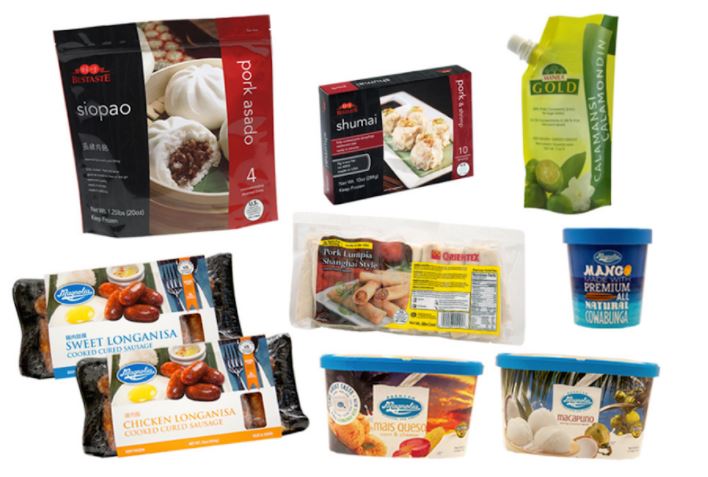 Filipino food is being offered in a new line of bundle boxes to the United States market via Crave Filipino.
The newly launched delivery service of Crave Flipino from Ramar Foods' E-commerce site offers its new line of bundle boxes filled with high quality frozen Filipino favorites carefully curated for different occasions.
The new service that ships throughout the United States, excluding Alaska and Hawai'i, allows consumers to save 10% off when buying the bundle boxes than purchasing them individually. Each of the bundle boxes is a combination of Crave Filipino's top-selling and new product lines.
Ramar Foods, credited with the start of the Filipino Food Movement in 2013, officially launched its own Filipino food E-commerce site, to allow Filipino-Americans to get their favorite premium frozen Filipino food straight to their doorstep.
"One of our main objectives with the bundle box is to allow Filipino-Americans to try a little bit of everything Crave Filipino has to offer," said Karren Domingo, Marketing Coordinator at Ramar Foods. "Filipino-Americans enjoy feasting with their families in their household, and we find these bundle boxes are a perfect way to allow them to enjoy their feasts even during the pandemic."
Crave Filipino introduced three bundle boxes with the target for more offerings. The bundle boxes available are:
Party Package for $79.99 with Orientex Pork, Shrimp Lumpia, Magnolia cream tubs of Macapuno and Mango
New Products Package for $39.99 with Magnolia Uncured Pork Tocino, Chicken Tocino, Pork Longanisa, Chicken Longanisa
Variety Package for $107.99 with Magnolia CKD Pork Sweet Longanisa, Chicken Longanisa, Manila Gold Spout, Magnolia Pork Shrimp Siomai, Pork Asado Siopao, Orientex Pork Lumpia, Magnolia Ice Cream Tubs of Mais Queso, Macapuno, and Mango
SEND CHEERS in the comments below to Crave Filipino for offering the American market Filipino food in a new line of bundle boxes!
Are you a Proud Filipino? Get more good news stories on Filipino Pride! Subscribe to GoodNewsPilipinas.com and our YouTube channel: Good News Pilipinas! TV
Facebook Comments