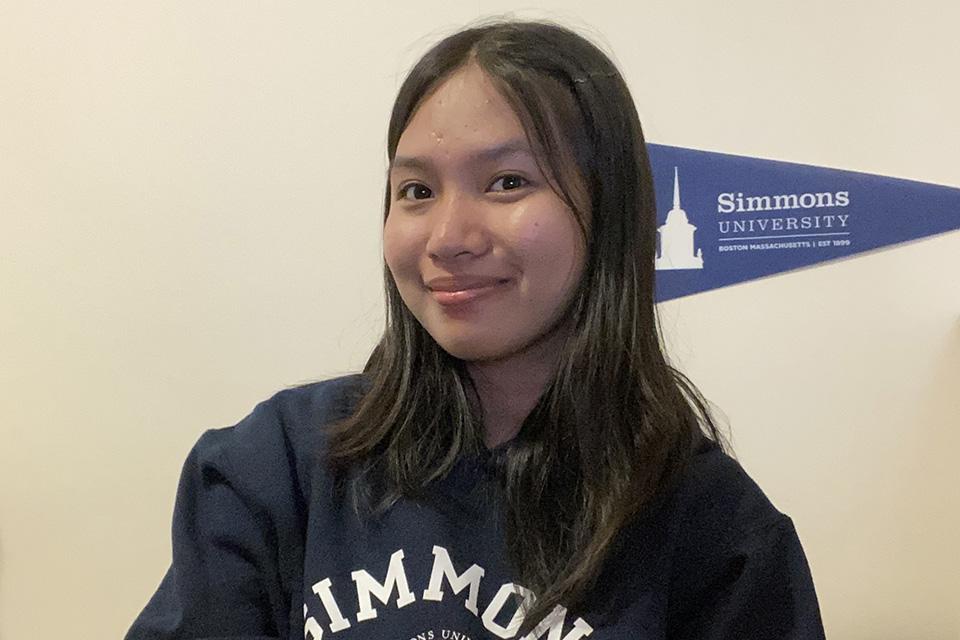 From a humble "probinsyana" to an empowered international scholar, Micah Joyce Guillermo aims to make a difference in the Philippines. This is her story.
In a heartfelt Facebook post on June 29, 2022, Micah Joyce Guillermo, a young Filipina from Cagayan Valley, announced her acceptance into four American universities and her decision to enroll at Simmons University on a full-ride scholarship, thanks to the prestigious Gilbert and Marcia Kotzen Scholarship. The incredible opportunity will not only cover her tuition, housing, and food but also provide her with a yearly stipend – a scholarship grant totaling over 15 million pesos.
Rural Lass of Cagayan Valley
Micah's remarkable journey began in the rural area of Gonzaga, Cagayan Valley, where she grew up as the youngest of two siblings, with a farmer father and a public servant mother. Despite attending rural public schools, she managed to excel and earn recognition from Whitworth University, Clarkson University, University of Puget Sound, and Simmons University, an all-women institution in Fenway, Boston, Massachusetts, USA.
In a recent interview with Good News Pilipinas, Micah recalled her humble beginnings: "I consider myself to be a 'Probinsyana,' and I reside in a rural area at Gonzaga, Cagayan Valley… My family has always had a very simple life, but my parents instilled in me both a sense of gratitude for what we have and an insatiable drive to improve our lives and create opportunities for our future."
Micah's perseverance led her to join CAUSE Philippines, a mentorship program that helps Filipino students gain admission to their dream universities abroad. After being accepted into four different universities with scholarships and grants, she chose Simmons University, attracted by its emphasis on empowering women and standing up for their rights.
Empowered Filipina at Simmons University
Micah's journey from her small town in the Philippines to Boston was an immense challenge. In her interview for a Simmons University feature published on the university website, she shared, "The experience of traveling alone to Boston, 8,529 miles away from the Philippines, without knowing anyone in the area, and entering a new phase of my life from scratch was extremely difficult." However, she found support in the Simmons community, making friends whom she now considers family in her new environment.
Now a rising sophomore, Micah is double majoring in BA Political Science and BA International Relations, with plans to minor in Economics and Public Health. She currently serves as a Student Government Association Representative of the newly reinstated Sampaguita: The Filipino Club at Simmons University and will work as a Simmons Admissions Fellow and Ambassador in the coming months.
Helping Her Home Country
Micah's ultimate goal is to help her home country, the Philippines, by applying the knowledge she gains at Simmons University. "It was never my main priority to gain titles and wealth because I am aware that God has given me a greater purpose, and that purpose is to help countrymen by implementing and disseminating all of the information that I have gained while studying at a prominent university that has accepted me."
Micah Joyce Guillermo's inspiring journey from a rural Filipina "probinsyana" to an international scholar at Simmons University demonstrates that with determination, hard work, and the right opportunities, anyone can achieve their dreams and make a difference in the world.
Following the footsteps of Micah, Filipino students about to embark on their academic journey in prestigious universities overseas include Cebu Island girl Simone Gabrielle Balaba, Compostela Valley farmer's daughter Aryenne Ysabelle Rodrigo, and Los Banos rural high school's Carl Audric Guia.
SEND CONGRATULATIONS & WELL WISHES in the comments below to Micah Joyce Guillermo as she continues her mission to excel and be an empowered Filipina international scholar at Simmons University!
Good News Pilipinas is a Lasallian Scholarum Awardee. TELL US your good news story tips by messaging GoodNewsPilipinas.com on Facebook, Twitter, Instagram, or e-mail editor@goodnewspilipinas.com and WATCH Good News Pilipinas TV YouTube & Good News Pilipinas TikTok for more Filipino Pride stories!
Facebook Comments