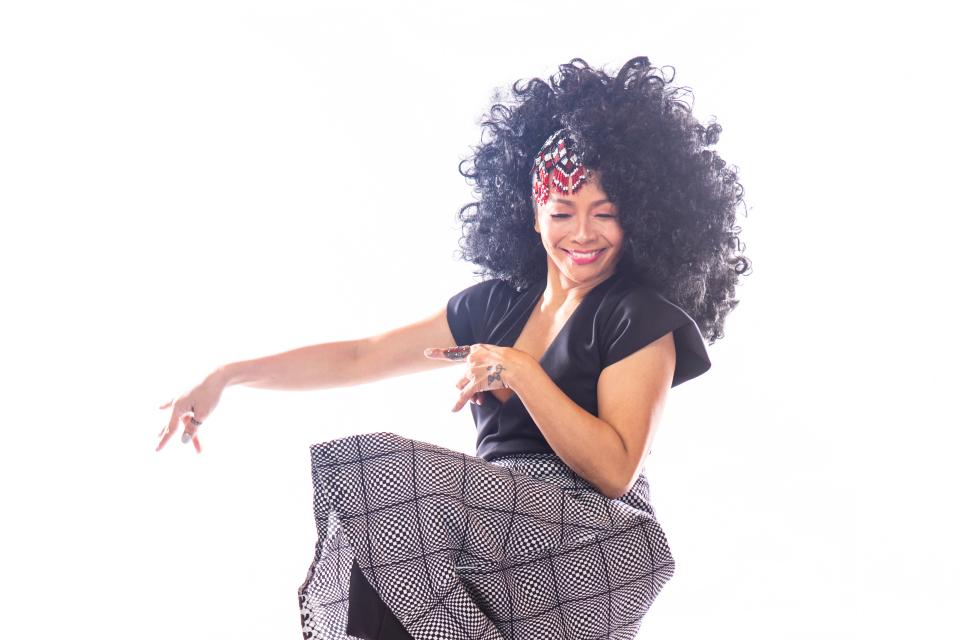 The Philippines' Katutubong Diva will be unveiled this Saturday at Bayang Barrios' first major solo concert in her 35-year career as a music artist.
Sharing the stage with Barrios will be Original Pilipino Music legends Joey Ayala, Gary Granada, Lolita Carbon, Cooky Chua, and Poppert Bernadas, her friends and collaborators for over three decades.
A New Chapter: Bayang Barrios' First Solo Concert
Bayang Barrios, the Philippines' renowned Katutubong DIVA — Driven, Inspired, Victorious, and Authentic — is marking her 35th anniversary as a performer with the staging of her first major solo concert at the CCP Black Box Theater on Saturday, May 6, 2023. The concert will be directed by Floy Quintos.
The Versatile and Inspiring Voice Behind Timeless Hits
Bayang Barrios is the exquisite voice behind the songs "Malayo Man, Malapit Din," "Bagong Umaga," "Pag Nanalo ang Ginebra," and Encantadia's theme song. She's also a teacher, mother, theater artist, designer, and peace advocate. She has a band named Ang Naliyagan, and is married to another award-winning musician-producer, Mike Villegas.
Embracing Her Roots and Breaking Boundaries
A proud Manobo from Agusan del Sur, Bayang Barrios had once downplayed her ethnic origins. After experiencing discrimination in her childhood, she initially turned her back on her indigenous roots, focusing on her studies and career as a teacher. However, her life took a turn when she met Joey Ayala, a songwriter and performer who celebrated native cultures in his music.
Transforming the Music Scene with Ang Bagong Lumad
Joining Ayala's iconic band, Ang Bagong Lumad, Bayang Barrios played a pivotal role in introducing indigenous music, instruments, and dance to mainstream audiences, especially the youth seeking a deeper connection to their Filipino identity. For nearly 20 years, they traveled the country and the world, promoting native themes and music with a contemporary beat and vibe.
Advocating Indigenous Rights and Empowerment in Her Solo Career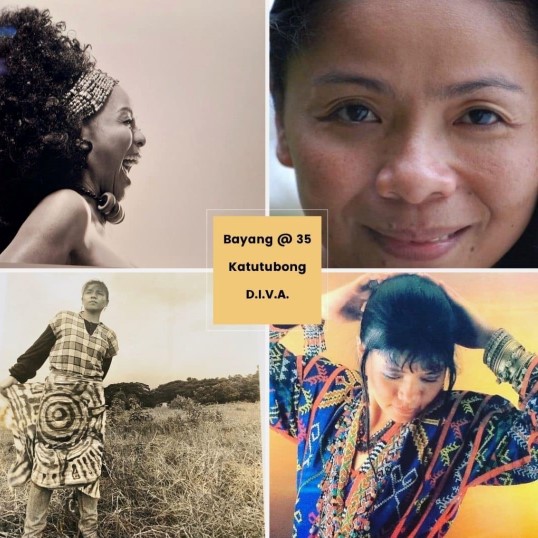 When Bayang went solo, she continued her journey of celebrating her native origins and began a chapter in her life of standing up for indigenous rights, women's rights, and other causes close to her heart. Her storied career boasts numerous accolades, including winning the Metropop Music Festival in 2003 for her song "Malayo Man, Malapit Din" and receiving the Lorenzo Ruiz Award for Music by the Catholic Mass Media Awards in 1997.
A Legacy of Cultural Pride and Awareness
Today, the widespread awareness and acceptance of indigenous cultures can be credited partly to the courageous efforts of artists like Bayang Barrios, who have sought to make native roots a badge of honor. Her upcoming concert, Katutubong DIVA, is her first as a solo artist, but only the latest version of Bayang Barrios as an influencer of pop culture and avatar of native pride.
Don't miss out on this unforgettable musical experience! Produced by Manila Media Inc, Bayang Barrios: Katutubong DIVA will be at the CCP Black Box Theater on May 6, 2023. Tickets are available at TicketWorld. For other inquiries, please contact Manila Media Inc at +632-83511483 or +63977-1154586.
Katutubong Diva @bayangbarrios is all set to dominate the CCP stage on Saturday! Here's how to watch the performance of the Philippines' OPM icon https://t.co/sl0uyQgcJA

— GoodNewsPilipinas.com (@GoodNewsPinas_) May 5, 2023
WATCH our interview with Bayang Barrios here and LISTEN to a sneak clip of her powerful voice here.
Good News Pilipinas is a Lasallian Scholarum Awardee. TELL US your good news story tips by messaging GoodNewsPilipinas.com on Facebook, Twitter, Instagram, or e-mail editor@goodnewspilipinas.com and WATCH Good News Pilipinas TV YouTube & Good News Pilipinas TikTok for more Filipino Pride stories!
Facebook Comments