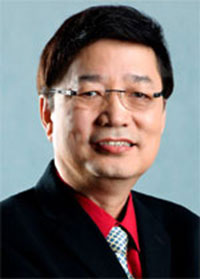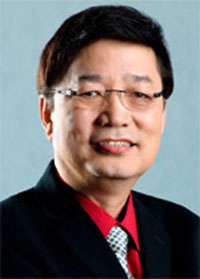 Digital technology has changed the way we live our lives and how we run our businesses.
Established businesses can't deny the fact that technology can help them increase their profits and extend the lifespan of their enterprise to the next generation.
The convenience of just clicking on an item may be best for those who are too busy to go to the malls. Unfortunately, for the customers at least, they have developed the habit of buying just anything online.
Sadly, these items end up inside their closets. Lucky for the online seller because no matter what season, for as long as she offers unique, trendy items coupled with a good service and reasonable prices, success will not be difficult.
E-commerce platform Shopify, for one, has been popular for its user-friendly service. It has attracted business owners who want to showcase their products online.
The only disadvantage of shopping online is that not all online sellers may be legitimate. They may post interesting items at a much lower price but of poor quality. Extra caution should also be in mind when dealing with online sellers.
With every good thing comes the bad, as others would say. But with that, we must look more on the good things that the digital technology offers us.
So why do business owners now choose to start an online business?
Human Resource Evolution: this means that companies have started hiring people who work from home. This has a huge impact with regards to costs compared to hiring an employee working in the office but with increased productivity.
Digital Innovation: Social media greatly affects any kind of business. Through this, a company is able to reach out to more people at the fraction of the cost of traditional advertising.
Increase in Mobile Users: This means that customers are able to reach through different businesses in a click no matter where they are.
Online Presence: Not all would have considered putting up their own websites for fear that it may cost them so much. But in reality, the amount that you invest for a website may just be a small portion from your overall earnings if you make your website inviting enough for customers to read through it.
Increase in Profits: With an online business, there is a chance of increasing your profits because you do not limit the number of hours to provide for your customers. Your product or services are always seen online 24/7.
Flexibility: Business owners have the capability to adjust the prices of what they offer depending on the volume that the customer is purchasing. When a business owner allows this, he increases his chance of gaining more customers because of the great customer service that he provides.
Cost-effective: Companies now have the option to hire freelancers to work for them at a much lower cost than employees. And at the same time, they are able to outsource supplies they need in a much lower cost because they have more options in looking for new suppliers.
Increased Productivity: Studies have shown that those who work at home are happier than their office-based counterparts. Working at home may have contributed to a less stress-free environment and so one can get to do more things compared to those who work in the office.
There are endless ways of making it big online. It is just a matter of how you much you are willing to explore and your commitment to make things happen.
(Armando Bartolome is known as the Philippines' Franchise Guru, a business mentor to numerous micro entrepreneurs who are now themselves big names in the industry. This article was previously published on the author's The Business Mentor column posted by ABSCBN News. For questions and more information, you may contact Armando "Butz" Bartolome by email:philfranchiseguru@gmail.com or on Twitter @philfranguru. His website is www.gmb.com.ph)
Facebook Comments