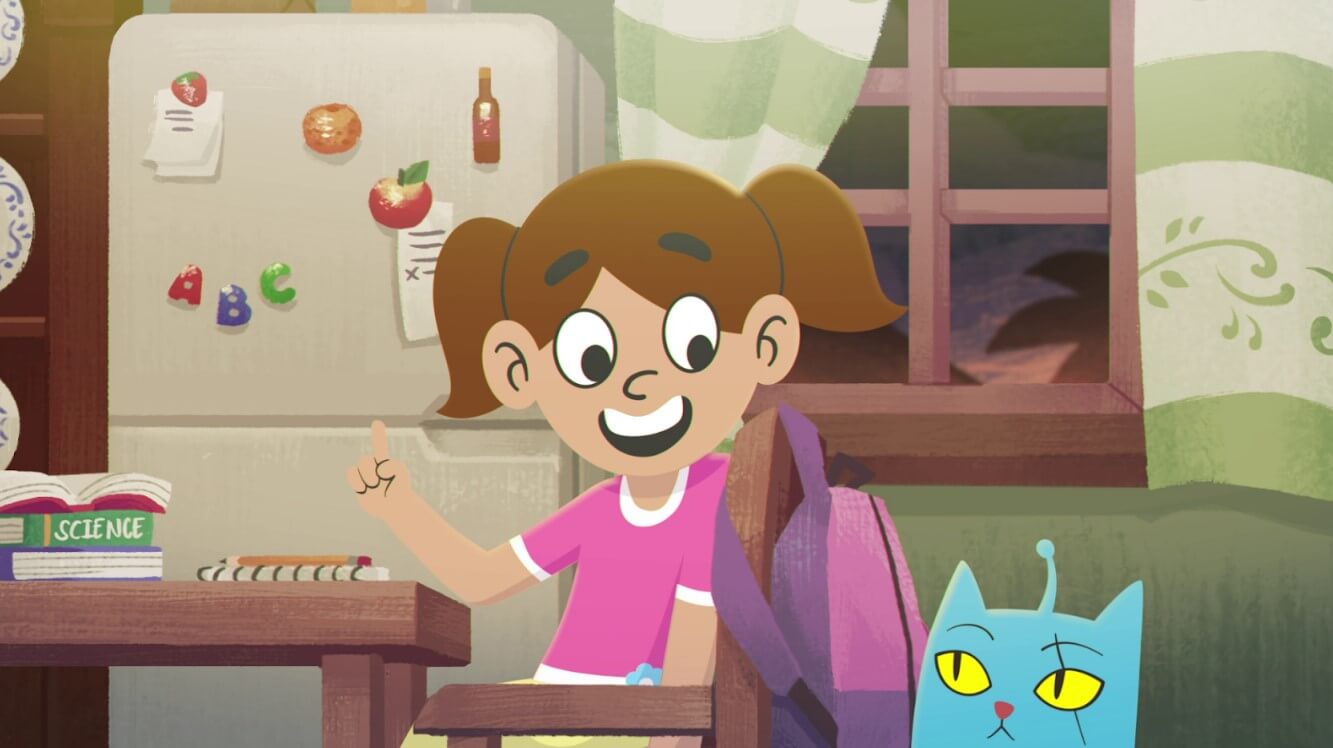 Animated hero Heneral Tuna is all set to reveal his cat adventures on Earth in a new book penned by the blue alien himself.
The alien general from Planet Mingming who was sent to Earth to study Earthlings to prepare for an invasion has been living with a family in the Philippines' Barangay Hiraya who adopted him after he crash-landed.
The Earthlings nursed him back to health but treat him like a pet, much to the warrior cat's indignation. Over time, the pa-mil-ya and their neighbors at Barangay Hiraya turn the battle-hardened soldier into a curious and empathic cat who learns the way of a Filipino community through their values.
Since Heneral Tuna's animated adventures started in 2021, the blue cat has learned what family means and has even learned to read the Earthlings' alphabet – leading him to decide to write an account of his ongoing adventures on Planet Earth.
In the original seven-episode TV series, the alien soldier learned what it was like to be part of a family and community through its people, food, history, even religion, and natural disasters. Where citizens of Planet Mingming would let each other suffer rather than lend a hand, Heneral Tuna learns that caring for one's self and for other people can actually make a community stronger.
The adventures of Heneral Tuna are retold in a new children's book series to be released by the National Commission for Culture and the Arts (NCCA) and Aklat Alamid. The book series is an adaptation of the animated series Heneral Tuna, which was produced by the NCCA and Rocketsheep Studio and premiered on online and broadcast channels.
Putting the general's story to print is Aklat Alamid, an independent publishing house of books for children and teens that champions the different languages of the Philippines. Based in General Santos City, Aklat Alamid will adapt the series' episodes into books written in Tagalog and Binisaya/Cebuano to help young readers learn to read in these two languages.
The book is targeted to launch in April 2023 in Manila and Cebu, in time for National Literature Month. Books will be sold online and through partner indie bookstores in Metro Manila, Baguio, La Union, Naga, Cebu, Iloilo, Cagayan de Oro, Davao, and General Santos City.
The Heneral Tuna series shows how Filipino Values are woven through daily life via stories that are entertaining yet meaningful. Sharing Filipino Values through animation and literature is NCCA's way of upholding, instilling, and promoting these values to a new generation of Filipinos.
Good News Pilipinas is a Lasallian Scholarum Awardee. TELL US your good news story tips by messaging GoodNewsPilipinas.com on Facebook, Twitter, Instagram, or e-mail editor@goodnewspilipinas.com and WATCH Good News Pilipinas TV YouTube & Good News Pilipinas TikTok for more Filipino Pride stories!
Facebook Comments