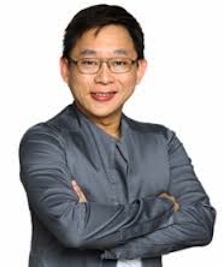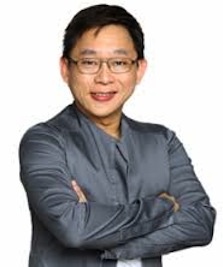 We all want to be honored and respected. Who doesn't want that, right?
It's very heartbreaking to see how a lot of people would honor and respect you, but when it comes to your own spouse, you are not respected.
But before we desire for our spouses to honor and respect us, it needs to start with us. The question is, how?
FOR WOMEN
How can we honor and respect our husbands?
Wives, submit yourselves to your own husbands as you do to the Lord. Ephesians 5:22
SUBMIT
You heard it right. If you really want your man to feel that he is honored and respected, you need to gladly and wholeheartedly submit to his leadership. Allow him to take the lead. Don't go ahead of him. Submission is not an option – it is a must. This is how God designed marriage. If the wife refuses to submit, conflicts will arise – conflicts that will later on ruin the marriage.
You might be asking, "Chinkee, what if my husband isn't a good leader? What if his leadership is questionable? Should I still submit?
The answer is YES. If your husband makes mistakes with some decisions, he is accountable to God. Your role as a wife is to submit to him.
Allow him to learn from his mistakes. Don't keep on opposing him. Instead, support him. For as long as he is not doing anything that is morally wrong or against the law, support him.
ALLOW GOD TO WORK IN YOUR HUSBAND
FOR MEN:
How can we honor and respect our wives?
"In the same way, you husbands must give honour to your wives. Treat your wife with understanding as you live together. She may be weaker than you are, but she is your equal partner in God's gift of new life. Treat her as you should so your prayers will not be hindered." 1 Peter 3:7
BE CONSIDERATE TO YOUR SPOUSE
Our spouses are our partners, not our subordinates. If they are always willing to say yes to our requests, it doesn't mean that we should take advantage of them. Our wives have certain characteristics that we need to be considerate of. They are emotional and sometimes fickle-minded. They can be the more talkative one. And they like to go shopping. We need to be considerate of them, and be understanding of the fact that we have a different wiring from them. As we treat them with consideration and understanding, we are not just honoring and respecting them, but we are also meeting their needs. We are making them feel loved and secure.
TREAT YOUR WIFE LIKE SHE IS THE MOST VALUABLE AND MOST IMPORTANT PERSON IN YOUR LIFE
These are two important things that we should take heart as we strive to honor and respect our spouses. As we commit to do this, we can be sure that our marriage will work out. Why? Because that's exactly how GOD meant it to be.
THINK. REFLECT. APPLY.
Are you honoring your spouse?
Do you have issues when it comes to submitting to your husband?
Are you considerate with your wife?
Facebook Comments