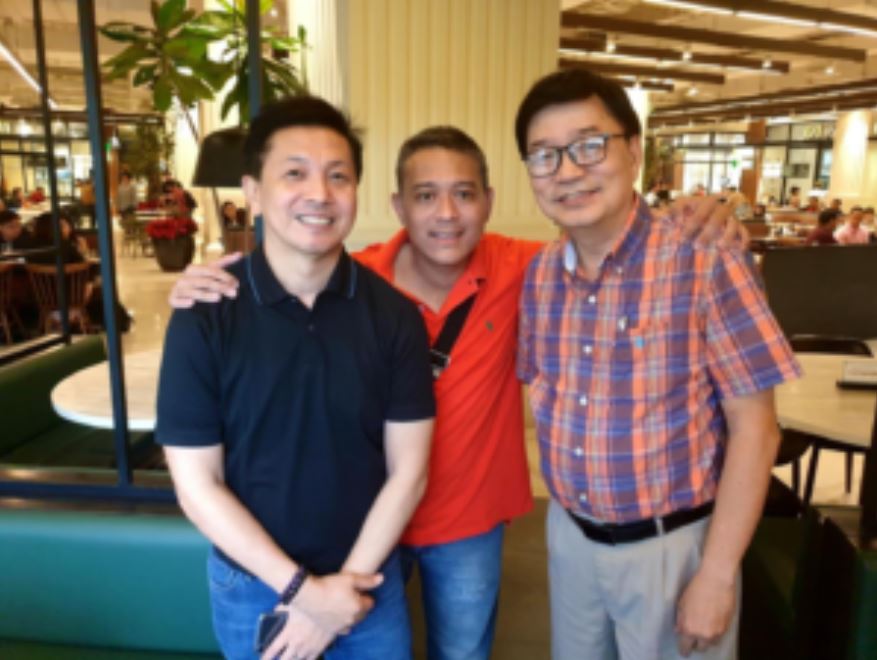 Bringing in partners into a business may help achieve an entrepreneur's dream.
No matter how big or small a business is, some individuals choose to partner with someone. While others may think that they should run their business as a single proprietor. Some companies might need several individuals to be on board to make the business a success.
Your business is like nurturing a newborn baby that would need a lot of help to grow. Naturally, you would want to find a partner that will approach your business with the same level of commitment and enthusiasm as you have and possess the same business philosophies.
A business partner is someone you can trust with your vision, shares the same goals, and has a 100% commitment to the business. The partnership is seen as a long-term and legal pact between two or more people. It is expected that you and your partner would be spending so much time planning significant decisions for the partner and that you need to get along with them.
How Do You Choose A Business Partner?
One of the major downfalls of a business is when the business owner would choose a person just because they are a close friend or a member of the family. There is nothing wrong with that, actually. But there are certain factors that you must consider to find the right business partner to make your business move forward.
In managing the business, effective communication is the key.
• It is of utmost importance that you find a partner who shares the same vision, commitment, and values. Because there is a need to communicate a lot, both of you should see eye to eye all the time. There may be some differences in opinions, but instead of having a huge fight about it, both should see both pros and cons and realize which would be beneficial for the business.
You may have excellent interpersonal skills but may lack knowledge of accounting skills.
• You should need a business partner with skills that can complement your own. The more skills both of you can bring into the business, the better.
When finding a partner, you want someone who can bring in more than his time. You may need help financially in expanding the business. Looking for someone with the right resources would genuinely help the company. You would want someone who can help you with the business and not make your business bankrupt. Your partner should be financially stable. You will want to know if he is truly capable of helping you out rather than running you dry later on.
You want to build your credibility to grow with your brand.
• Additionally, you would want a partner who has a good reputation. Being in partnership with someone who has a negative reputation in the community may affect how the market would treat your business
A successful partnership is created when two or more individuals share the same values, vision, and enthusiasm.
Some individuals might consider taking in a friend dealing with personal issues. Their way of helping out is to keep their friend's minds busy. It may be an effective tactic, but there is also a possibility that it can affect how the friend would work.
• You should find a partner who has the time to focus on the business. His friend may not have 100% concentration because of thinking about his own problems. Thus, it is much better to look for a partner with no emotional baggage.
Indeed, you don't need to have a diploma to become successful in life. But in running a business, people involved with it should have the proper knowledge to make it successful. Along with this is having the appropriate business ethics wherein your partner should carry out a conversation that would uplift the company.
Rather than let others make fun of you just because your partner does not know how to make himself presentable with speaking with others. I always emphasize to the people I work with that it is essential that you know how to deal with others most appropriately. Learning how to speak clearly, come to a meeting in the appropriate clothes, and be careful with hand gestures and your overall appearance.
First impressions indeed last. And you would want to have a lasting impression when you face others.
The primary purpose of seeking a partner is to create a team to help the company achieve its goals.
• The most important of all is finding a partner that you respect. You must bring in someone whom you trust and at the same time can reciprocate the kind of respect that you give him. In doing so, you create a harmonious relationship that can positively impact your company.
Nurturing The Growth of The Business with a Partner
I have mentioned above the qualifications for finding the right partner. But more than that, there are more essential factors to make your partner effective.
You need to define roles and responsibilities for both of you to function well. Although both of you may have the right to speak out your own thoughts, compromise is the key to a healthy business relationship.
Partners should know how to decide on a specific matter should they come across a "bump." It may now be smooth sailing, and being too formal each time may result in conflict, and being too lenient may also not help. Before you actually start doing business together, decide on how partners should choose and the level of involvement of each partner.
Create a plan should partners disagree. For lower-level decisions, one partner may just have the last say. For mid-level choices, you might want to consider having a vote. For large-level decisions, consider seeking help from a third party. So that a resolution can be made. And be used as a basis for the decision should it occur in the future again?
It should also be a priority to have a quarterly partnership review so that partners can point out what works and does not work, innovate and implement new strategies that can help the business grow.
Finding the right person may be difficult, particularly if you do not know anyone as much. So, I suggest that you become active in the business community and mingle with fellow entrepreneurs. Who knows? There might be just one waiting to be asked.
CHECK OUT more advice from Butz Bartolome:
Growth Pains in Family Business | Butz Bartolome
Turn Your Hobby Into A Full-Time Business | Butz Bartolome
CHECK OUT the Philippines' top mentor Butz Bartolome as he discusses business matters and SHARE THIS STORY with entrepreneurs and aspiring entrepreneurs who need the advice.
Good News Pilipinas is a Lasallian Scholarum Awardee. TELL US your good news story tips by messaging GoodNewsPilipinas.com on Facebook, Twitter, Instagram, or e-mail editor@goodnewspilipinas.com and WATCH Good News Pilipinas TV YouTube & Good News Pilipinas TikTok for more Filipino Pride stories!
Facebook Comments