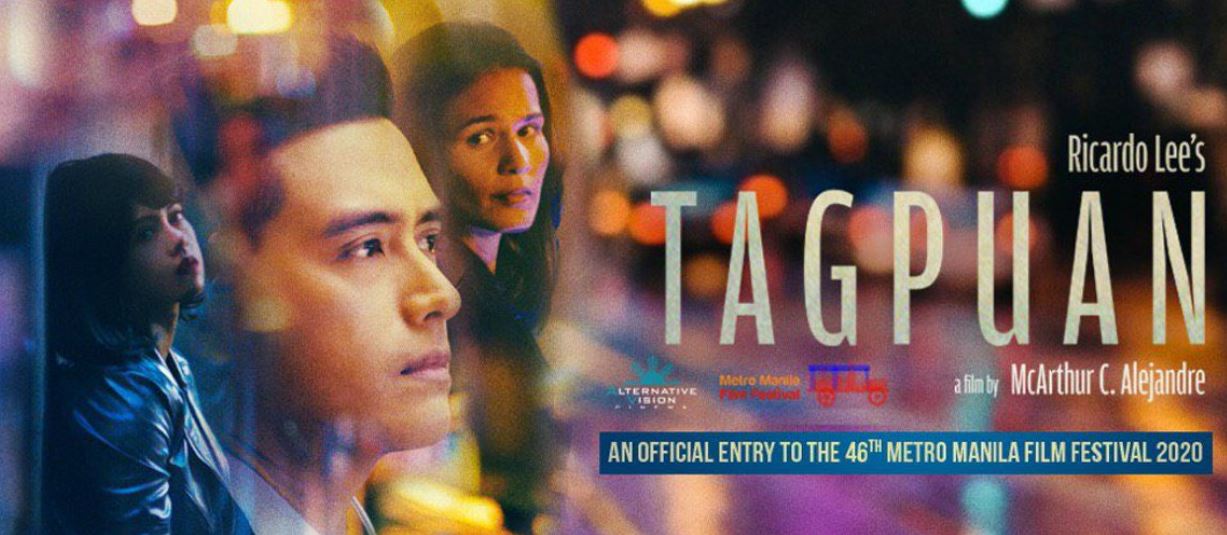 "Tagpuan", the film starring Iza Calzado, Alfred Vargas, and Shaina Magdayao from Ricky Lee's screenplay, won the Best Feature Film award at the 6th Chauri Chaura International Film Festival in India.
Vargas, the producer of the film, announced the good news about the award at the festival held last February 2-3, 2021, at Ramchandra Yadav Inter College Rajdhani, Gorakhpur, Uttar Pradesh, India.
"TAGPUAN won Best Feature Film in an international film festival!!! Thank you, Lord" tweeted Vargas.
The lead actor also congratulated Tagpuan's director Mac Alejandre, for doing a brilliant job in intertwining the medium's space and time with its emotions, places, and characters to effectively narrate Ricky Lee's wonderfully captivating screenplay and his co-stars Iza Calzado and Shaina Magdayao. He also served as the film's producer.
"This Best Feature Film award from an International film festival is an inspiration for me to produce more films that are truly Filipino in spirit and are competitive in quality when placed on the international stage," Vargas stated.
The actor-producer-politician added that "Tagpuan is the story of Filipinos all around the world. Through this film, we were able to tell our story and share our emotions, culture, sensibilities, and worth to the rest of the world."
Tagpuan tells the story of Allan (Alfred Vargas) and his wife Agnes (Iza Calzado) who have been separated and meet again after 5 years in New York City. The couple tries to get back together again but, a past relationship with Tanya (Shaina Magdayao) haunts Allan. The storytelling takes the viewer from New York to Hong Kong and Manila as it touches on the Overseas Filipino Workers and migrants' diaspora.
Before competing in the Chauri Chaura event, the Metro Manila Film Festival 2020 3rd Best Picture also competed at the Dhaka International Film Festival last month.
SEND CONGRATULATIONS in the comments below to Iza Calzado, Alfred Vargas, Shaina Magdayao, Mac Alejandre, and Ricky Lee for Tagpuan's winning Best Feature Film in India!
Are you a Proud Filipino? Get more good news stories on Filipino Pride! Subscribe to GoodNewsPilipinas.com and our YouTube channel: Good News Pilipinas! TV
Facebook Comments