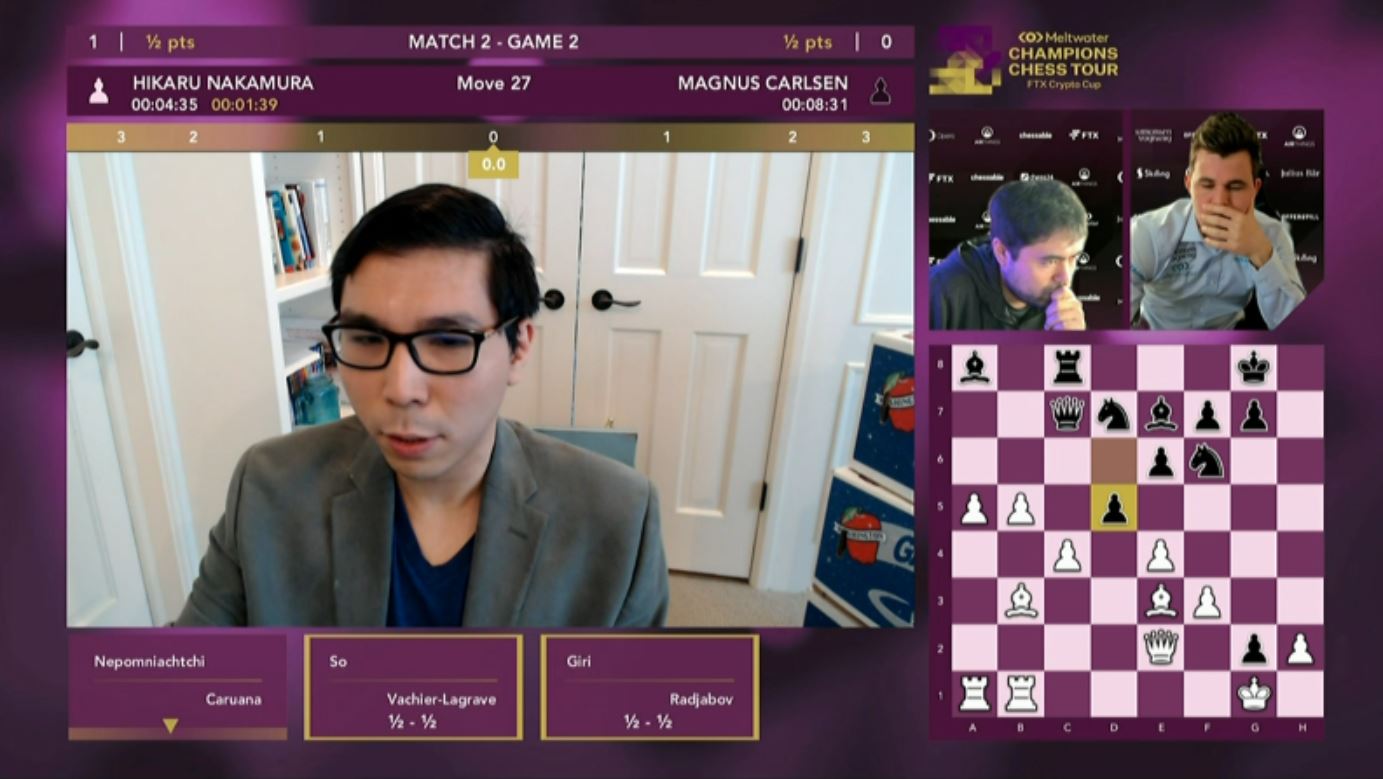 Wesley So has sealed his semifinals seat at the FTX Crypto Cup leg of the Meltwater Champions Chess Tour, stepping closer to a possible 3rd title match with World No. 1 Magnus Carlsen.
The Philippines-born So, the tour No. 2, is campaigning for his third title at the Super Grand Masters world online tournament after beating Carlsen twice – first at the Skilling Open Championship leg in November 2020 and at the Opera Euro Rapid leg in February 2021.
The former GM of the Philippines is looking to regain his solo lead of the tour where he is ranked No. 2 just behind Carlsen.
Wesley So, the reigning United States Chess Champion, breezed through the preliminaries and the quarterfinals of the Crypto Cup with a zero-loss scorecard after trouncing French No. 1 Maxime Vachier-Lagrave on May 27, 2021 (May 28 Philippine Standard Time), to book a seat in the semifinals stage that will match him against declared World Champion contender Ian Nepomniachtchi of Russia.
"Wesley So made an incredible number of empty draws in the preliminary stages, but this quarterfinal clash was an example of just how strong he is when he decides to play chess," chess24 reported.
Norway's Carlsen is also in the semifinals and will battle Azerbaijani Teimour Radjabov, completing the last four of the Crypto Cup leg, the world's first bitcoin tournament with a prize pot of $220,000 and $100,000 paid in crypto coins as a bonus to the winner of the 16-man tourney.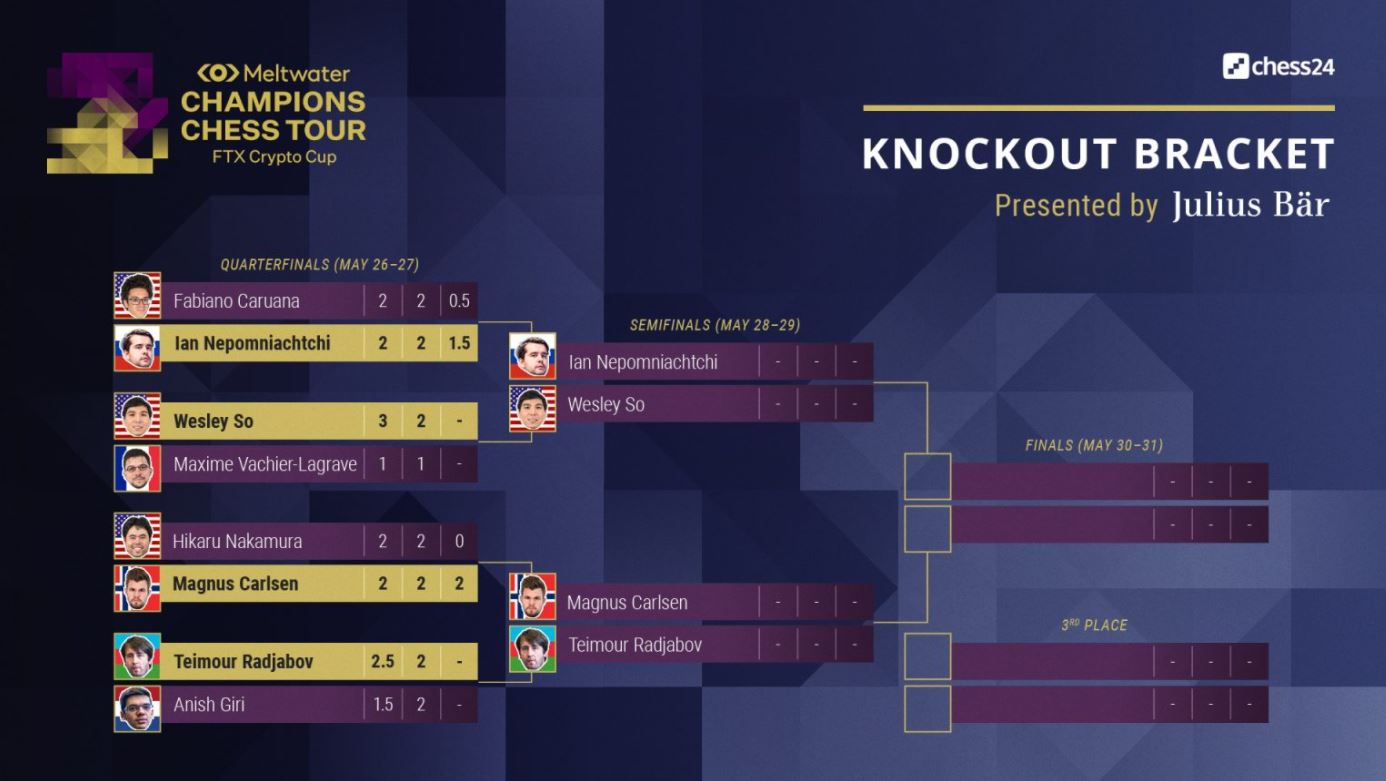 The two-day semifinals from May 30-31 are hosted on chess24.com's new online chess Playzone.
SEND CONGRATULATIONS AND GOOD LUCK in the comments below to Wesley So as he seals a semis seat and steps closer to a possible Crypto Cup title match vs World No. 1 Magnus Carlsen!
Good News Pilipinas is celebrating its 15th Anniversary in 2021 by giving away prizes! Subscribe to our Good News Pilipinas! TV YouTube channel and enter the raffle by sending us an email to editor@goodnewspilipinas.com
Facebook Comments