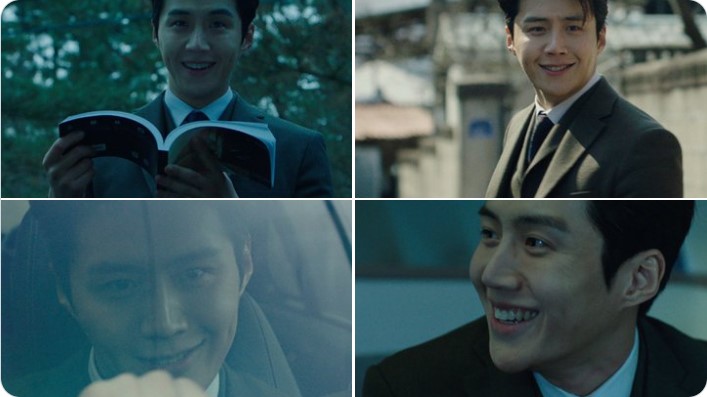 This July, prepare for a heart-pounding thrill ride as KDrama star Kim Seon-ho's feature film debut, "The Childe," arrives in the Philippines. The intense and adrenaline-filled movie, set to hit theaters on July 5, 2023, promises to provide fans with an unforgettable cinematic experience.
"The Childe" traces the perilous journey of an aspiring Kopino boxer, Marco, played by Kang Tae-joo. Born to a Korean father and a Filipino mother, Marco lives a tumultuous life, juggling the underground boxing circuit to care for his ailing mother. After deciding to seek his father in Korea to secure funds for his mother's surgery, Marco inadvertently becomes embroiled in a dangerous game of cat-and-mouse. At the center of this tumult is the enigmatic Nobleman, portrayed by the charismatic Kim Seon-ho.
Starring alongside Kim Kang-woo (The Taste of Money, The Missing) and Go Ara (Hwarang, Reply 1994), Kim Seon-ho masterfully embodies his intense and compelling character, serving a fresh slice of his acting prowess to his eager fans. The movie teaser has already set pulses racing, offering a sneak peek into high-octane chase sequences, breathtaking moments, and a riveting narrative that will leave viewers on the edge of their seats.
For Filipino fans, "The Childe" shines a spotlight on the Korean-Filipino diaspora, with Kim Seon-ho leading a story that resonates deeply with local audiences. Brought to the Philippines by CreaZion Studios and Glimmer Philippines, the film promises a cinematic journey like no other, combining thrilling action and Kim Seon-ho's magnetic charisma.
The upcoming Korean film The CHILDE will revolve around the story of a Filipino-Korean boxer in search of his father who is being chased by the "Nobleman" character of Kim Seon Ho. The Childe also stars Kim Kang-woo and Go Ara https://t.co/n1N9Ypaj35

— GoodNewsPilipinas.com (@GoodNewsPinas_) May 19, 2023
Fans who have admired Kim Seon-ho's remarkable performances in popular dramas such as "Start-Up" and "Home Town Cha Cha Cha," are set for an exciting journey as they witness a new side to his talent. The teaser reveals the actor's versatility, seamlessly shifting between intense action scenes and captivating moments that will leave audiences yearning for more.
The film, exclusively released in the Philippines by CreaZion Studios and distributed by Glimmer Philippines, is sure to be a box-office hit. From action enthusiasts to movie lovers and ardent fans of Kim Seon-ho, "The Childe" is a must-watch. This thrilling film marks the beginning of many exciting and high-quality projects from CreaZion Studios, aiming to cater to global audiences.
The highly anticipated teaser, released on May 15, 2023, has already sparked excitement among fans. The movie follows Marco's daring journey to South Korea, where he quickly finds himself tangled in dangerous altercations. With the mysterious Nobleman hot on his tail, his search for his father becomes a life-or-death struggle.
"The Childe" is slated to premiere in South Korean cinemas on June 21 before making its much-anticipated arrival in the Philippines on July 5.
Kim Seon-ho is beloved by Filipino audiences for his portrayal of Han Ji-pyeong, an orphan who became a successful venture capitalist who stole the show playing the second male lead in the 2020-2021 hit Korean drama series Start-Up. Kim Seon-ho's character was so adored by Filipino audiences that a local version of the series recently aired on Philippine Television, making Kim's character played by Alden Richards, the lead. The same series spawned Filipino band Sponge Cola's "Siguro Nga" song inspired by Kim Seon-ho's heartbreaking love confession scenes. Kim Seon-ho was last seen in the 2021 KDrama series Hometown Cha Cha Cha as Hong Du-sik, a small-town all-around handyman with a tragic past.
Kim Seon-ho has shown his appreciation for his Filipino fans by coming to Manila for a fan meeting last January and releasing a Valentine's Day video addressed to his Seonhohada fandom from the Philippines.
Set your calendars for July 5, and gear up for an exciting cinematic journey as Kim Seon-ho takes center stage in "The Childe." Will Marco uncover the truth behind his pursuit, or will the Nobleman's secrets plunge him into deeper danger? Get ready to find out this summer.
WATCH Kim Seon-ho in this sneak preview of the Childe here and TELL US in the comments below what you are looking forward to seeing in the upcoming film!
Good News Pilipinas is a Lasallian Scholarum Awardee. TELL US your good news story tips by messaging GoodNewsPilipinas.com on Facebook, Twitter, Instagram, or e-mail editor@goodnewspilipinas.com and WATCH Good News Pilipinas TV YouTube & Good News Pilipinas TikTok for more Filipino Pride stories!
Facebook Comments