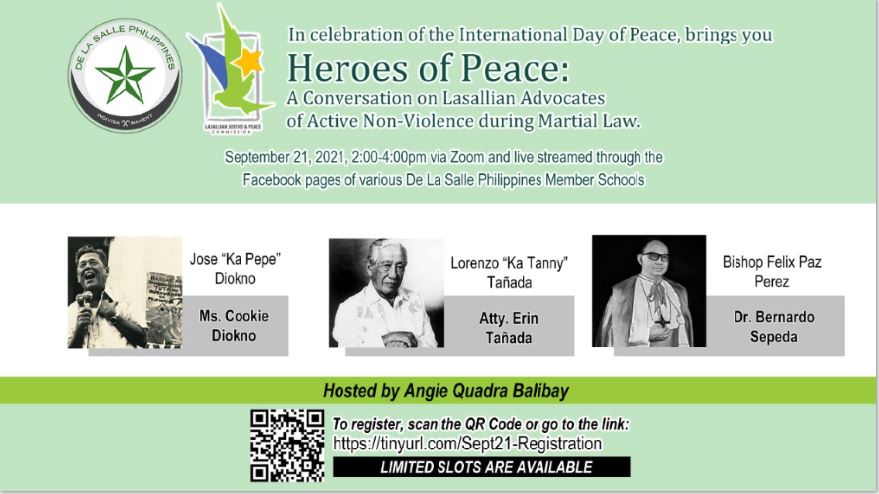 Lasallian heroes Jose "Ka Pepe" Diokno, Lorenzo "Ka Tanny" Tañada, and Bishop Felix Paz Perez will be honored on September 21, 2021, to mark the United Nations International Day of Peace and the 49th Anniversary of Martial Law in the Philippines.
The life stories of these Filipino icons who fought against military rule in the country will be shared in the webinar "Heroes of Peace: A Conversation on Lasallian Advocates of Active Non-Violence During Martial Law" organized by De La Salle Philippines (DLSP) through the Lasallian Justice and Peace Commission.
The webinar which marks the anniversaries of the 1981 UN declaration of the International Day of Peace and the 1972 declaration of Martial Law in the Philippines is the first webinar offered by DLSP to its 15 schools in the country in celebration of the Democracy, Human Rights, and Peace Month from September 20-October 20.
The International Day of Peace was established in 1981 by the United Nations General Assembly. Two decades later, in 2001, the General Assembly unanimously voted to designate September 21 as a period of non-violence and cease-fire. Through this celebration, the UN invites all nations and people to honor a cessation of hostilities during the Day and to otherwise commemorate the Day through education and public awareness on issues related to peace.
In the Philippines, September 21 is infamously remembered as "the day when democracy died" as Ka Pepe Diokno put it because it was the day Martial law was declared in 1972. This paradoxical confluence of events led to the rise of active non-violence advocates to topple the dictatorship through peaceful means that culminated in the EDSA people power revolution in 1986.
Some of those notable Lasallians who lived out this advocacy during that period in our history are Jose "Ka Pepe" Diokno, Lorenzo "Ka Tanny" Tañada, and Bishop Felix Paz Perez. They may be considered as Heroes of Peace whose light shone brightest amidst the darkness of the martial law regime.
This conversation about how they lived out their active non-violence is an opportunity for us, present-day Lasallians to be inspired by the lives and sacrifices of these heroes so that we will continue to do our part in realizing their vision of a just, prosperous, and peaceful nation for our children that respect human rights of everyone.
The Heroes of Peace will go live on September 21, 2021, 2:00-4:00 pm via Zoom and live-streamed through the FB pages of various DLSP Schools. Registration to the webinar is through this link.
Heroes of Peace
The three Lasallians worked for peace based on justice, and for nationalism and democracy in the country. Diokno, Tañada, and Perez have been awarded as Distinguished Lasallians by the De La Salle Alumni Association.
JOSE "Ka Pepe" DIOKNO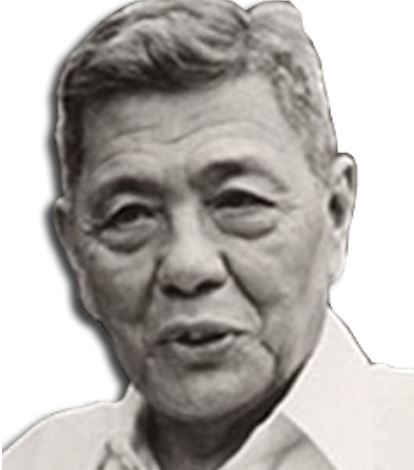 Jose "Ka Pepe" Diokno was a brilliant student and graduated Summa Cum Laude from then-De La Salle College now-DLSU Manila with a degree in BS Commerce, Class of 1940. At 18 years old he topped the board tests for certified public accountants.
When World War II halted his law studies at the University of Santo Tomas, Diokno was still allowed by the Supreme Court to take the bar exam which he topped, along with Senator Jovito Salonga, in 1944.
Diokno served in government in various capacities, including winning a Senate post during Ferdinand Marcos' administration.
The Bantayog ng mga Bayani's memorial records note Jose W. Diokno's significant legacies to the Philippines:
"At the height of the martial-law dictatorship's abusiveness and greed, Jose W. Diokno never lost faith in the Filipino people's ability to overcome hardships and construct a better future.
"Considered one of the worthiest senators the country ever had, Diokno was an exemplary public servant and a champion of civil liberties who devoted himself to the collective struggle for democracy, justice, and freedom."
When President Ferdinand Marcos declared martial law in 1972, Diokno was among the first to be arrested and subsequently imprisoned for two years without charges.
Jose Diokno passed away at the age of 65 years old after succumbing to lung cancer on February 27, 1987.
In 2005, the DLSU and the Jose W. Diokno Foundation established the Ka Pepe Diokno Human Rights Award "to recognize persons or groups who exemplified their commitment to the furtherance of human rights, social justice, and Philippine sovereignty."
LORENZO "Ka Tanny" TAÑADA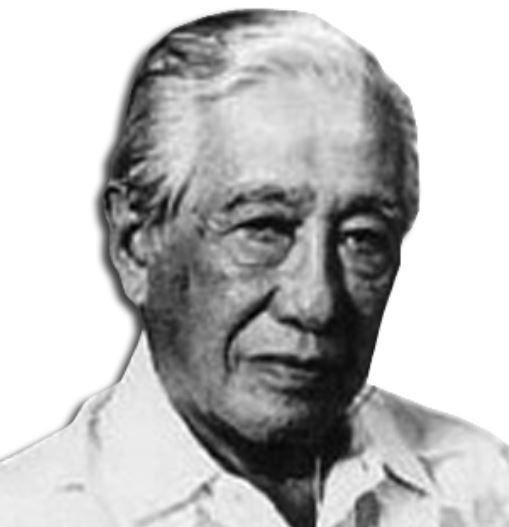 Lorenzo "Ka Tanny" Tañada was a member of De La Salle High School Class of 1918. He studied law at the University of the Philippines and in 1924 topped the government's examination for Pensionados, the scholarship program for Filipinos to study in the United States. In 1928, Tañada obtained his Master of Laws from Harvard University in Cambridge, Massachusetts. He also acquired a Doctor in Civil Law meritissimus from the University of Santo Tomas.
Ka Tanny, the "grand old man of Philippine politics", is fondly remembered in the people's movement against martial law rule as a grandfather who took his advocacy to the streets alongside younger protesters, braving tear gas and water cannons.
Bantayog records a memorable anecdote of Ka Tanny's determination:
"Already well into his 80s, the silver-haired grandfather needed to use a cane, but he was more than willing to join the protest rally against the Marcos dictatorship. He had only one condition:
'Ayaw ko na tatakbo tayo pag dumating ang pulis,' he told the organizers who had come to see him. 'We will stand our ground!' Lorenzo M. Tañada chose to fight very big battles, and he never ran away."
As a younger man, Tañada fought against corruption in government and defied big-money politics while serving as an independent senator for 24 years.
"When martial law was declared, Tañada was vacationing abroad – only months earlier, he had retired from public office, saying that younger people should also have a chance to serve – but he chose to return to the Philippines and fight what he declared was an illegal act, a usurpation of power by Marcos."
Tañada represented political prisoners including Benigno Aquino Jr. and defended the cause of human rights.
Ka Tanny was arrested and detained for one week. As he was being carried away in a police van, he leaned out, raised his clenched fist, and shouted, "Laban! Laban! Laban!"
Tañada protested against the collusion of the US government with the Marcos dictatorship and campaigned against the continued presence of American military facilities in the Philippines, opposed to the Bataan nuclear power plant with its destructive event on the environment, the potential for harm to the people, and linkage to corrupt dealings by Marcos and his cronies.
The Marcos dictatorship fell in 1986, Marcos died in exile in 1989. In September 1991 the Senate voted to reject the Philippines-US military bases treaty. Lorenzo "Ka Tanny" Tañada was able to see the result of his fight before he passed away in 1992 at the age of 93.
DLSU established the Lorenzo Tanada CHIMES Awards given to a Lasallian partner who is cited as an exemplary model of a Christian achiever for God and
Country and for contributing in the promotion and practice of the values of CHIMES (Common Good, Honesty, Integrity, Meritocracy, Excellence, and Service).
BISHOP FELIX PAZ PEREZ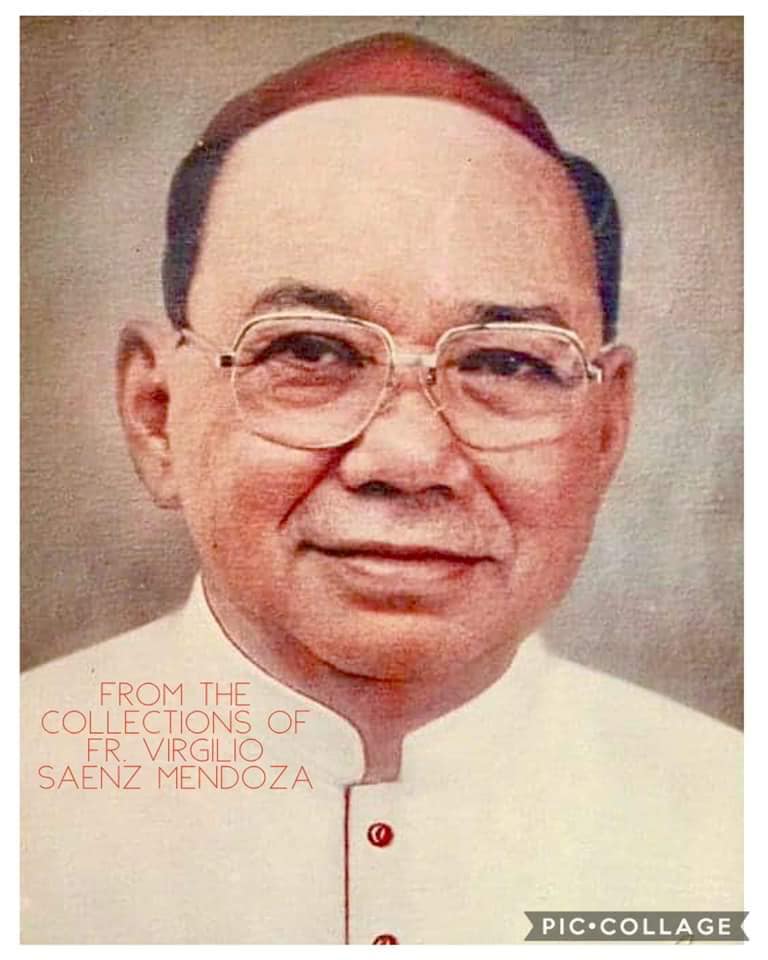 Bishop Felix Paz Perez is a member of De La Salle High School Class of 1939 and graduated with a degree in BS Commerce, Class of 1942.
Bishop Perez is a La Sallite who reached one of the highest positions in the Catholic hierarchy of the Philippines as the second Bishop of the Diocese of Imus, Cavite.
DLSAA recounts Bishop Perez entered the San Jose Seminary of the Jesuits, was ordained a deacon, and was taken by the late Archbishop Rufino Santos to the Obras Pias, or financial branch of the See of Manila because he was good in accounting.
Bishop Felix was ordained on April 9, 1955. For six years, from 1961 to 1964, he served as the chaplain of DLSC and afterward succeeded Father Patricio Lim as chaplain at the UP.
"Recognizing his value to the Church, the Vatican elevated him to the bishopric of Imus in 1969. Perez was active in various religious financial organizations and is a trustee of his alma mater. As Bishop of Imus, he has introduced and maintained sound financial management of the diocese and has effected a model of collegial decision-making and dialogue among the priests of his diocese."
During the martial law period, Bishop Perez was considered as a member of the so-called "Magnificent Seven", a group of Catholic bishops who issued a statement condemning Martial Law which was contrary to the official statement of "critical collaboration" by the CBCP.
Bishop Felix Paz Perez passed away in 1992 at the age of 71.
The DLSU Gawad Bishop Felix Paz Perez, D.D. acknowledges community engagement projects initiated by individuals (be they faculty members or students), academic and non-academic departments, and external community partners. It is given to community engagement activities that exemplify the values and elements of the DLSU Community Engagement Framework.
Storytellers
The life stories of the three Lasallian Heroes of Peace will be shared by Maria Socorro "Cookie" Diokno, Erin Tañada, and Aido Sepeda.
Maria Socorro "Cookie" Diokno
for Jose "Ka Pepe" Diokno
Cookie Diokno is the sixth child of Jose Diokno and Carmen Icasiano Diokno. She graduated cum laude from the University of the Philippines, with a degree in Bachelor of Arts in Broadcast Communication. Cookie worked with her father for more than 11 years and learned about the law, human rights, and development. She is the Secretary-General of the Free Legal Assistance Group (FLAG), the Regional Council on Human Rights in Asia (RCHRA), and the Anti-Bases Coalition (ABC).
In 2018, she was recognized by the Human Rights Violations Victims' Memorial Commission for her defense of democracy, freedom, and human rights during martial law. She taught Human Rights Law in the DLSU College of Law in the second semester of 2020-2021.
Lorenzo "Erin" Tañada III
for Lorenzo "Ka Tanny" Tañada
Erin Tañada is the grandson of Senator Lorenzo Tañada and the son of Senator Wigberto Tañada. He has served as a Deputy Speaker of the Philippine House of Representatives and represented the 4th District of Quezon Province.
The young Erin engaged in the parliament of the streets during the latter part of the Martial Law years as a college student of the Ateneo de Manila University. He finished his legal studies at the Manuel L. Quezon University – School of Law.
Dr. Bernardo "Aido" Sepeda
for Bishop Felix Paz Perez
Dr. Bernardo "Aido" Sepeda is the Dean of Student Services and Mission and the former Vice Chancellor for Academics and Research at De La Salle Araneta University. He has been a religious educator and formator since 1991. He earned his AB Philosophy, cum laude, from the University of Santo Tomas, and his MAEd and EdD in Values and Religious Education, with distinction, from De La Salle University-Manila.
Dr. Sepeda was a former seminarian in the Diocese of Imus. Bishop Perez was his bishop during Martial Law until the Cory Aquino administration. He conducted research on the bishop for his professorial lecture on his life and spirituality which was eventually published as a biographical book, The Spirituality of Discipleship of Bishop Felix Paz Perez. He also authored Jose "Ka Pepe" Wright Diokno: Makatao, Makabayan.
Ka Pepe and Ka Tanny worked with martyred youth and student leader Leandro Alejandro from the University of the Philippines Diliman in the struggle for democracy during the Martial Law years. Lean's story is recorded in the new documentary, Lean. Read about it here.
REGISTER AND BRING A FRIEND to the Heroes of Peace webinar on September 21, 2021, 2-4 pm on Zoom through this link www.tinyurl.com/sept21-registration
GoodNewsPilipinas.com is a media partner of the "Heroes of Peace".
Good News Pilipinas is celebrating its 15th Anniversary in 2021 by giving away prizes! Subscribe to this website and  Good News Pilipinas! TV YouTube channel and enter the raffle by telling us what you like about our stories in an email to editor@goodnewspilipinas.com
Facebook Comments