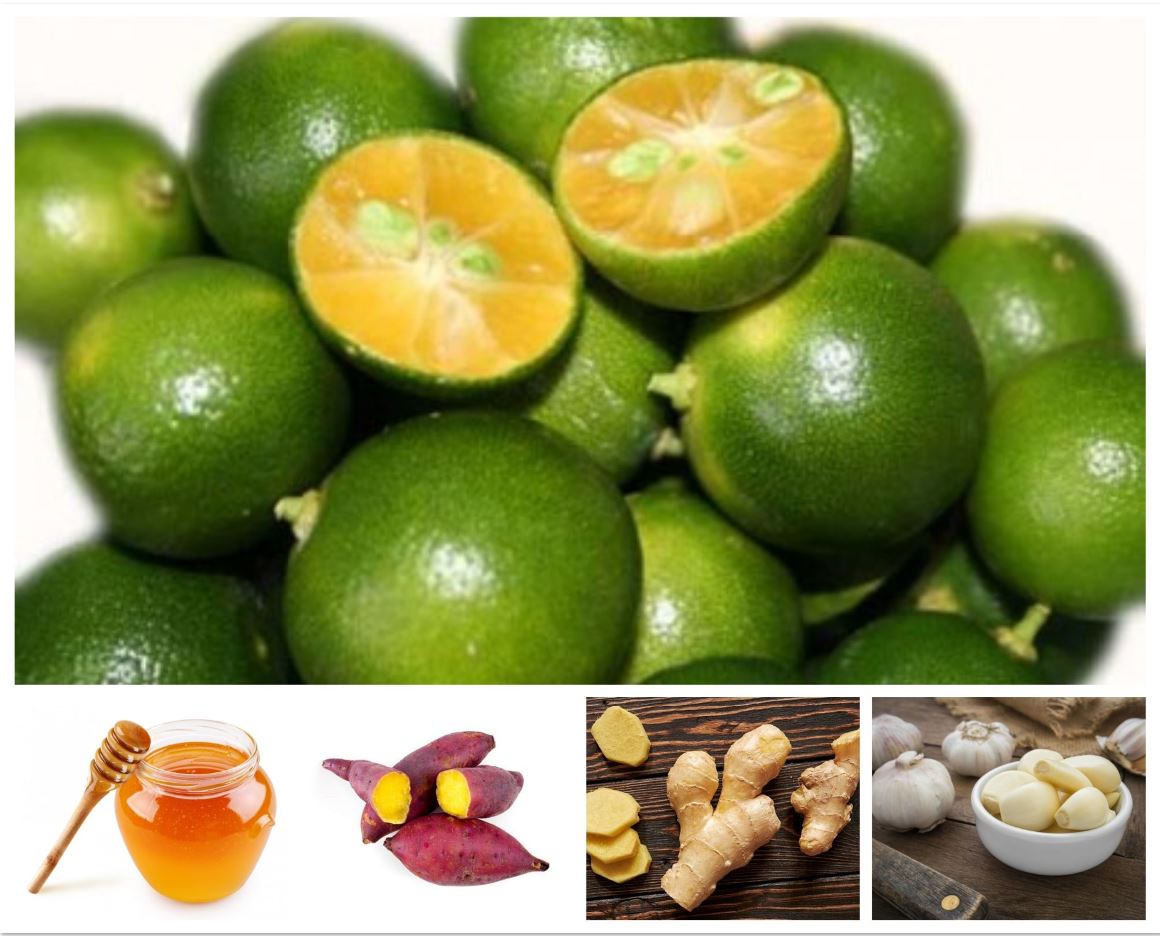 Readily-available food found in the Philippines can actually help boost the immune system to fight the coronavirus disease or COVID-19.
As people are facing many uncertainties in these times of COVID-19 pandemic, Good News Pilipinas continues to look for ways to keep the Filipino people strong and healthy with ways to boost our immune system.
We have even looked to the ever-popular Virgin Coconut Oil for a possible cure and of course at our all-purpose and humble malunggay, but there are other readily available foods that can help boost your immune system.
Honey – Pulot Pukyutan
Honey has antibacterial, anti-inflammatory, and antioxidant properties. It is very nutritious and contains amounts of vitamins and minerals like niacin, riboflavin, pantothenic acid, calcium, magnesium, manganese, potassium, phosphorous, and zinc.
Evidence also suggests that honey has antiviral, antifungal and anticancer activities. A regular spoonful of (real)honey can boost the immune system. It is also widely known to relieve cough and itchy throat.
How to use honey to relieve coughing and itchy throat
Take a teaspoon of raw honey
Refrain from drinking liquids or taking food afterward. Give some time to allow the honey to coat the throat.
Note! Avoid and refrain from taking in fake honey
Ginger – Luya
Ginger is a root crop rich in anti-oxidant with powerful anti-inflammatory effects and is known to naturally boost the immune system. Ginger also contains tons of vitamins, some of which are magnesium, iron, zinc, and calcium.
Ginger is also known to induce perspiration which can help kill cold viruses and has been said to combat chills and fever.
How to make Salabat OR Ginder Tea
One to several slices of ginger
Boil water
Add the ginger
Strain tea and discard ginger pieces
(optional) Add Kalamansi and Honey
Citrus – Kalamansi
We have lots of citrus fruits available in the country. We have ponkan, suha, dalandan, that we just eat straight after we peel them; and of course our backyard favorite, our famous Kalamansi which we add to our food and condiments and make into delicious Kalamansi juice.
Vitamin C is key to fighting infections as it boosts the production of white blood cells that fight off infections. Almost all citrus fruits are rich in vitamin C. Since our bodies don't store or produce Vitamin C, it is a good idea to incorporate citrus fruits into our daily diet to boost our immune system.
Steps How To Make Kalamansi Juice
Slice several Kalamansi
Squeeze in a cup, discard the seeds
Add warm water or cold water
Add Honey and stir
Garlic – Bawang
Garlic is rich in antioxidants which help boost our immunity. It has antimicrobial, antiviral, and antibiotic properties. Its health benefits are derived from the immune-boosting allicin that is formed when a garlic clove is chopped or crushed.
Allicin is the main active ingredient and contains sulfur, which gives garlic its distinctive smell and taste. However, allicin is unstable, so it quickly converts to other Sulphur-containing compounds that give garlic its medicinal properties.
These compounds have been shown to have a disease-fighting response in the body when they encounter viruses, such as the viruses that cause the common cold or flu.
Garlic usually complements and gives savory flavor to our dishes, soups, and sauces.
Preparation for Raw Garlic Honey for Maximum Health Benefits
Cut or crush Garlic
Wait 10 to 15 minutes, let the chopped/crushed garlic stand to let the active compound develop
Add honey
Consume as needed
Another common preparation
Cut or crush Garlic
Wait 10 to 15 minutes let the chopped/crushed garlic stand to let the active compound develop
Mix with extra virgin coconut oil (or olive oil) and a bit of salt
Consume as needed
If you have a bleeding disorder or are taking blood-thinning medications, talk to your doctor before increasing your garlic intake
Sweet Potatoes – Camote
Sweet potatoes are rich in beta carotene — a carotenoid that converts into vitamin A. Sweet potatoes are a great source of fiber, vitamins, and minerals. It is also rich in antioxidants and helps boost the immune system and lower the risk for various diseases and protects the body from free radicals and may lower your risk for heart disease and cancer.
There are many ways to prepare, eat and enjoy your sweet potatoes. The most common ways are the nilagang camote and camote cue.
Nilagang Camote
Wash camote
Steam or boil the camote
Let it cool down a bit
Option to remove the skin or not
Eat while warm (Put a bit of salt or butter or cheese as preferred)
Camote cue
Wash camote
Peel skin
Slice the camote
Fry camote
Add brown sugar sparingly
When cooked put on a plate or a stick
SHARE in the comments below how you boost your own immune system and help the Filipino nation fight against the COVID-19!
Want to know how to be a Proud Pinoy? Like, Follow, Subscribe to GoodNewsPilipinas.com and our socials Facebook, Twitter, Instagram, Good News Pilipinas! TV on YouTube, for new story notifications and e-mail newsletters for updates on more Filipino Pride stories.
Facebook Comments