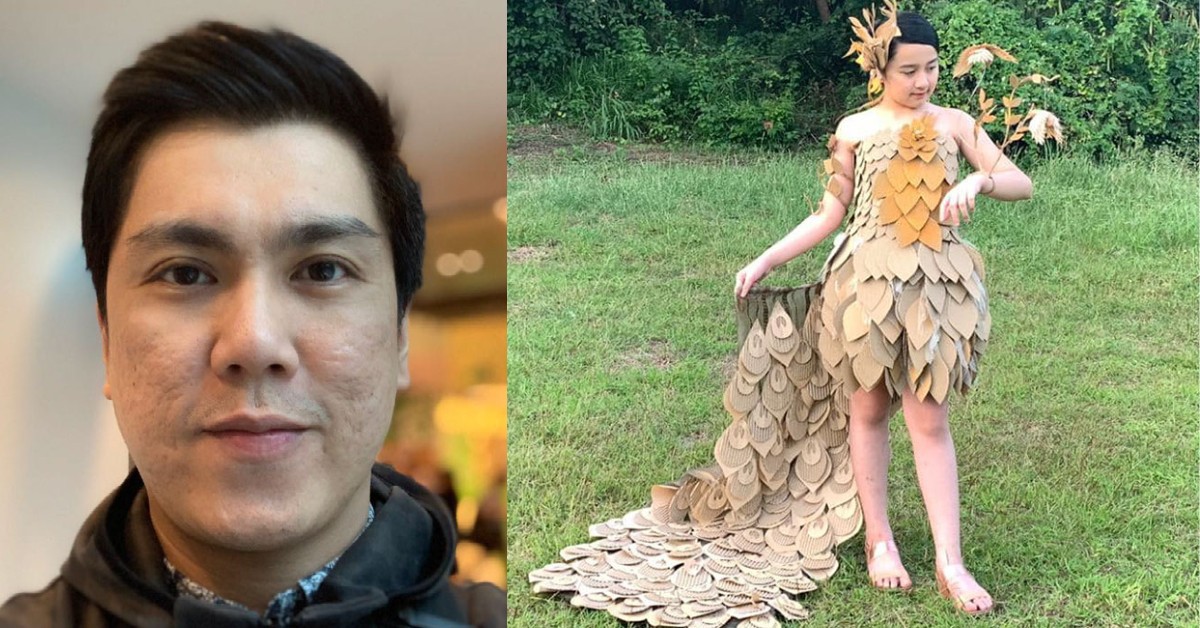 Have a look at this former OFW dad's creation of a costume fashioned out of Balikbayan boxes that won for his daughter her school online pageant.
The costume of 9-year-old Agatha Kriszel Gonzales made by former Overseas Filipino Worker (OFW) dad Anthony "AG" Gonzales has also won the hearts of netizens on social media.
Fourth-grader Agatha bested all the other contenders in the Best in Recycled Costume category at the Veritas Catholic School annual beauty pageant held in February 2021.
According to Agatha's dad, the intricate dress he designed from recycled materials was inspired by the native birds of the Philippines, namely: the Philippine eagle, the Eurasian Tree Sparrow or locally known as "Maya", and the legendary Sarimanok of the Maranao people.
AG graduated with a Fine Arts degree from the University of Santo Tomas and has worked for luxury magazines locally and abroad such as the Philippine Tatler, Timeout, and Jetstar.
The former OFW came up with the idea to use balikbayan boxes that the family brought home from Singapore.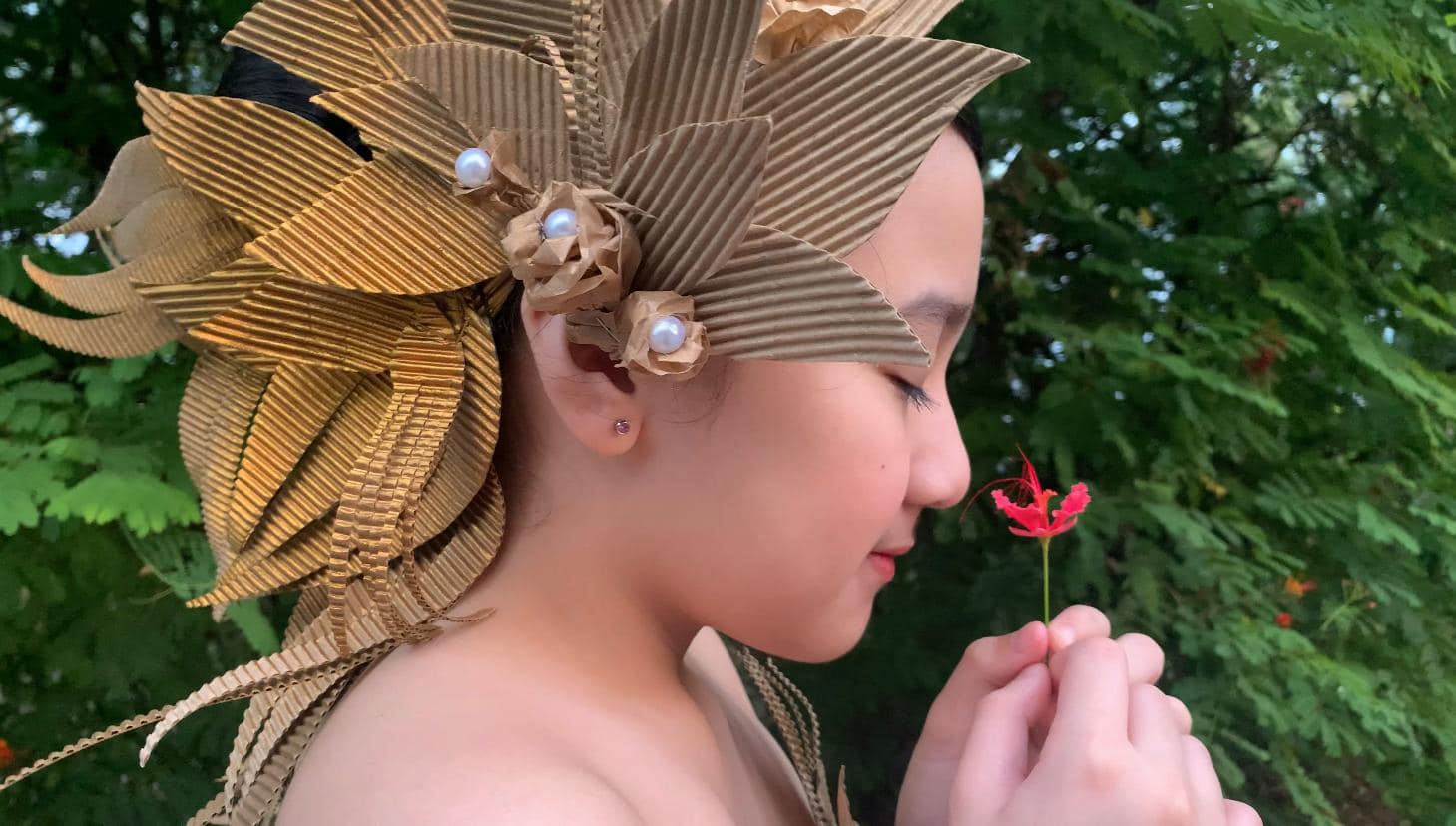 "When we got the details from the school that Agatha needed to wear a recycled costume, there was one night when I was with my sister in our garage and we brainstormed about the materials," AG said. "There was plastic, sachets of shampoo, and then I turn around and I saw our thirteen balikbayan boxes that are still there."
The dress, trail, and headdress for Agatha's costume are also constructed from worn clothes, old curtains, and left-over paint. The costume took over three nights to make for the school contest.
Aside from winning "Best in Recycled Costume", Agatha Gonzales also bagged special awards in several categories of the competition, much to the delight of her dad AG and Filipino netizens who have been following the family's story and praising the doting father's love for his daughter.
Locally crafted unique fashions that inspired netizens include that of grandmother Jovita Baldeo's handsewn prom gown for her grandchild and student Maverick Francisco Oyao's Michael Cinco couture-inspired ball gown for his younger sister, Lu Asey Oyao.
Iloilo student Edgian James Florida meanwhile expressed his love for nature and fashion through his 'green artwork' which features dresses made out of leaves, petals, and other natural materials found in the Philippines.
SEND CHEERS in the comments below to former OFW Anthony "AG" Gonzales for designing a costume made of recycled materials for his daughter, Agatha, and WATCH the behind-the-scenes footage of his famous "Balikbayan box costume" here!
Good News Pilipinas is celebrating its 15th Anniversary in 2021 by giving away prizes! Subscribe to our Good News Pilipinas! TV YouTube channel and enter the raffle by sending us an email to editor@goodnewspilipinas.com
Facebook Comments