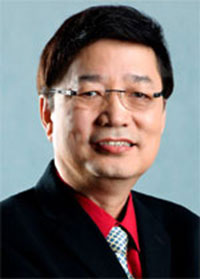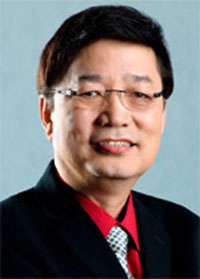 Millennials refer to those who were born between 1980 and 2000. The businesses which are profitable then may not satisfy their taste which is why business owners are more focused on how they can attract this age group which comprises bulk of the market today.
Millennials are not simply sitting back; they are more attuned to jumping into franchising to start their entrepreneurial journey. Due to the low employment rate that matches their skills, starting up a business has been their ultimate choice.
So what drives a millennial into franchising? Knowing that having their own business would mean having control over their working hours.
Businesses should be visible on social media since millennials comprise the biggest chunk of smartphone users. They should make sure that they are able to reach their customers with a single tap or click.
How many of you stop your friends from grabbing a piece of chicken from a plate that has been recently served only to have a picture taken and shared on Instagram? Or showcasing your #OOTD (Outfit Of The Day) as soon as you have unwrapped your newly bought top and jeans?
Knowing how much social media has become part of our everyday lives gives businesses a new way to connect with customers. What can be more appealing than making use of eye-catching graphics?
Think of how some successful companies are enjoying the spotlight. Millennials want things done instantly. By having apps for different businesses, it enables one to instantly purchase what they want online and be able to pay them by using a credit card or debit card. Cashless transactions in a snap!
Just imagine how transportation has been drastically changed with the use of Uber and Grab.
That is why there is a large percentage of millennials who have no plans in buying a car in the future because of the accessibility of this type of transportation. Hiring a cab has never been easier.
Millennials are very intelligent people. More than seeing the financial benefits, they also see the importance of companies who have a "heart" for reaching out, like supporting livelihood projects or environment projects.
Those born ahead of the millennials may have the thought of saving for the future. But millennials have their eyes on saving the future. What is the difference? Millennials are more open to service for the greater good.
Millennials can easily track down your business. It is not enough to boast that you are the leading food chain, you must provide provide them with real numbers so they can visualize your worth and significance in the business industry.
There may be a need to revamp websites of older businesses, make use of the different social media channels, become socially responsible, and adopt a new process of employment as the millennials are invading the business world.
(Armando Bartolome is known as the Philippines' Franchise Guru, a business mentor to numerous micro entrepreneurs who are now themselves big names in the industry. This article is reposted with the author's permission and was previously published on The Business Mentor column posted by ABSCBN News. For questions and more information, you may contact Armando "Butz" Bartolome by email:philfranchiseguru@gmail.com or on Twitter @philfranguru. His website is www.gmb.com.ph)
Facebook Comments