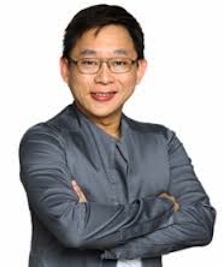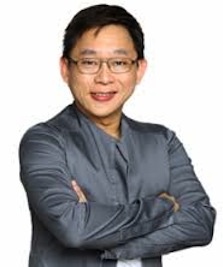 Do you find yourself always in regret?
Like thinking again and again how…
You were not able to close the sale, and someone else took over that account…
Your boyfriend or girlfriend broke up with you…
You were not able to graduate at the top of your class…
Why are we always entertaining regret?
One of the reasons is because of…
YOUR EFFORT
You exerted so much effort to accommodate the inquiries of your prospective buyers, only to find out that this buyer bought from someone else. The big question bothering you right now is: "Where did I go wrong? What did I fail to do?"
Another factor is because…
YOU WAITED FOR A LONG TIME
You waited for one decade for your partner to marry you because he or she wants to achieve his or her dreams first for his own self, family, and siblings. And then, after that, this person only broke up with you and decided to marry someone else.
Another cause of our disappointment are…
BIG CHALLENGES
You thought that after all the hardships and difficulties, everything will be okay. But, things actually got worse because there is now another challenge at hand. And you just feel so tired.
But, let me tell you this: there are no regrets in this life.
Why?
Here are the following reasons:
GOD IS IN CONTROL
We don't have FULL control over our lives. We are all UNDER God's sovereignty. We are still alive right now because of His grace.
If you did not marry your first boyfriend or girlfriend, don't let be a cause of regret. I know of a lot of people who are immensely THANKFUL that they waited and trusted the plan of God, because they were able to meet the best partner for them.   
GOD'S WILL IS PERFECT
According to the Lord's prayer, "Our Father in heaven, hallowed be Your name, Your kingdom come, YOUR WILL BE DONE…" This means that whatever it is that the will of the Lord is, that's what SHOULD TAKE PLACE.
You felt bad that you were not able to ride the bus that you were trying to catch. And then, you heard in the news that bus that you were trying to catch got into an accident.
You initially thought that the Lord was not at work because He had allowed you be late. But, actually He had protected you. You eventually realized that truly, HIS WILL IS PERFECT.
GOD'S TIMING IS THE BEST
We are impatient. It's as simple as that. We want all of the answers to be right there right in front of us, and we want the answers to be according to our own will and desires.
But let's not forget, the word "LATE"  doesn't occur in the vocabulary of the Lord. That word only exists in our own vocabulary.
Always remember that there are no regrets in this life, for as long as you do your BEST. When you have already done your part, just chill and allow God to do His job.
And always "trust in the Lord with all your heart and lean not on your own understanding; in all your ways acknowledge Him, and He will make your paths straight."
THINK. REFLECT. APPPLY.
What are your regrets in life?
Why do you have these regrets?
What are you holding on to that can keep you from experiencing regret?
(Chinkee Tan is a top Filipino motivational speaker, wealth and life coach whose goal is to inform, educate, motivate, and disturb. His vision is to help people become financially-literate and debt-free. For more info about Chinkee Tan, please visit his fan page at FB, Twitter and Instagram. Also follow VIBER PUBLIC CHAT GROUP search chinkee tan, and VISIONCHINKEE on You Tube for more news and encouragements.)
Facebook Comments