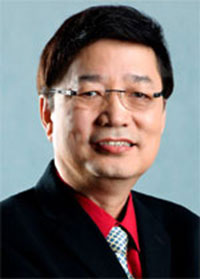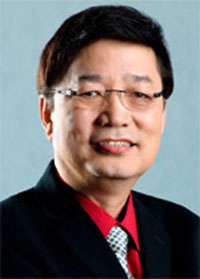 Only serious entrepreneurs can become successful by being patient, realizing that not everything can be done in an instant. I had met people who wanted to launch their business yesterday. Blend patience with tenacity and chances are that you would be off to a good start as a serious entrepreneur. One may be wondering why add the word "serious" to the
entrepreneur? Unfortunately I have seen people who initially became entrepreneurs and embraced entrepreneurship. However with some obstacles and challenges, they easily threw in the towel.
More questions for the serious entrepreneurs:
Have you ever been responsible for basic bookkeeping and/or inventory control?

Some years ago, one of our clients suddenly called us on something tragic that happened to his firm. In fact, he was disturbed and we had to immediately postpone our meetings to be with him.

There at his office, we learned that his most trusted accountant for the last 10 years left him with undetermined payables. This only surfaced when several suppliers who were also his golf buddies called to ask about their payments. The accountant who was in charge of check disbursements went on an apparent leave of absence.

Our client asked his secretary to look for the files, which were inside the accountant's drawers.

The locks had to be forcibly open as no duplicates were found from our client's set of keys.

There, the checks meant for the suppliers were inside. Our client saw a different bank account statement, which was under the accountant's name. In short, the concerned person apparently was doing something fishy. This is called kiting. According to Wikipedia kiting is "intentionally writing a check for a value greater than the account balance from an account in one bank, then writing a check from another account in another bank, also with non-sufficient funds, with the second check serving to cover the non-existent funds from the first account."

It was sad and heartbreaking to be in this situation. A complete audit was conducted. Our client had to stop what the team was doing as it was already running into P8 million and there were more left uncovered.  He was forced to take a loan lest his company go belly up. What he told us was he completely depended on this accountant and never bothered to understand the details.

Unfortunately, the accountant went on AWOL and is missing to this day. She and her family moved out of the residence known to our client.

The lesson here is for serious entrepreneurs to take the time in understanding and devoting some time in looking at the financial statements. This includes taking actual observation of the inventory.

Do you regularly read books, subscribe to newspapers, magazines, social media or blogs in your business arena?

Serious entrepreneurs learn to appreciate the value of keeping abreast of their environment. With the advent of the Internet and other technologies, there are tons of information from all over.

Recently, I organized a group in Facebook called Starting and Expanding a Business. This was prompted by many people whom I had met asking me questions on business start-ups. I was amazed because within three days, I already had 5,427 "friends" from all over the Philippines, North America, Europe and Asia.

Do you actively seek out the latest trends and product innovations in your field?

To be serious entrepreneurs mean being alert for anything that can help improve and increase the bottom line.  Example is the introduction of LED lights.  In one of my visits to the malls, I am always on the lookout for something interesting.  Seeing the LED lights, my curiosity was called upon on the number of operating hours, like 30,000 hours for each 10-hour- a-day use.

Accordingly, such lights would cut down electrical consumption by 30 percent.  The price was quite steep, with a 20-watt tube costing P1,600. Nevertheless at the Association of Filipino Franchisers Inc. Center For Franchising, the two 40-watt fluorescent tubes were replaced with one 20-watt LED tube. There were about eight sets of two 40-watt tubes or 640-watt consumption. The replacement resulted in just having 160 watts of LED tubes. The electrical consumption dropped by an astounding 40 percent!  The building administrator was surprised to see the results.
(Armando Bartolome is a business mentor to numerous micro entrepreneurs who are now themselves big names in the industry. This article was previously published on the author's website. For questions and more information, you may contact Armando "Butz" Bartolome by email:philfranchiseguru@gmail.com or on Twitter @philfranguru. His website is www.gmb.com.ph)
Facebook Comments