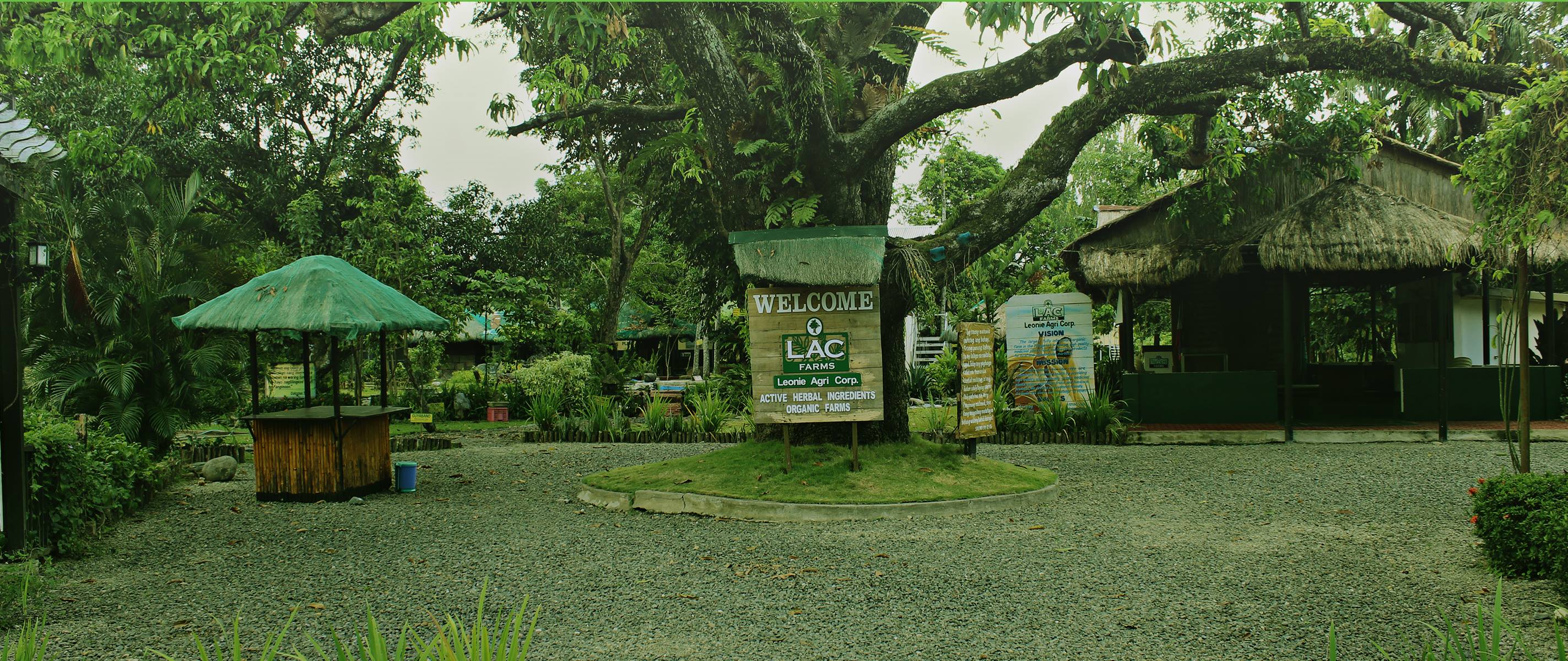 People used to call it lupang sinumpa or cursed land.
With nothing but grass growing on the 42-hectare property in Nueva Ecija, no one thought the barren land could provide a source of livelihood for families in the community.
But more than a decade since Leonie Agri Corporation (LAC) Farms was established, the land has become the largest organic farm in the Philippines, producing vegetables and herbal ingredients for food and pharmaceutical products.
"It's (the land) completely different," said 31-year-old Grace Balmeo, a mother of two who spent most of her life in the area. "Before, only grass and cogon grew," she said of the property.
Balmeo and her husband Mervin are among dozens of locals who now depend on LAC for their livelihood. The couple currently works in the production plant where the farm's produce is processed.
"LAC has helped the community a lot, particularly those who live here in Santa Rosa," Balmeo said.
Incorporated in 2002 as a wholly-owned subsidiary of the pharmaceutical company Pascual Laboratories Inc., LAC Farms was established to provide its parent company lagundi, the primary raw ingredient for its line of Ascof cough medicines.
Mia Pascual Cenzon, the pharmaceutical company's Director of Corporate Communications, said the farm was the product of the continued perseverance of her father, Pascual Lab chair Abraham Pascual, who applied science to improve the quality of the land.
"My dad promised his mother (company co-founder Leonora Pascual) that he would make something out of this land, which was unproductive," Pascual Cenzon said.
"It really seemed like the land was cursed because nothing grew there. We had to study the soil quality and look for ways to improve its potential for growing herbs and vegetables," she added.
LAC Farms which used to be a land where nothing grows now provides sustainable and steady income to locals
After 14 years, LAC Farms not only produces Lagundi, but also other plants such as sambong, luyang dilaw (turmeric), malunggay and ampalaya.
The farm has also ventured into organic vegetable production.
Before it established the farm, Pascual Lab bought Lagundi from farmers who collected leaves in forests or from their own backyard.
LAC Farms Director Antonio Causing said, however, that the arrangement was unreliable. Low collection of Lagundi leaves disrupted production and affected the supply of the product.
"It (the farm) benefits the company because it is assured of a continuous supply of the raw material, both in quantity and quality," he said.
Causing added that the farm also benefited farmers who were assured of steady incomes.
"We prefer local communities. If you tap them, if you're able to improve their income, these people will stay with you for a long time," Causing said.
LAC Farms currently employs about 20 local farmers and dozens of other workers like Grace and Mervin, who work in the production facility where Lagundi leaves are processed.
The farm also supports the community, in other ways. It assists local schools and has entered into an agri-tourism partnership with the local government.
At present, LAC Farms supplies around 40 percent of Pascual Lab's lagundi leaves requirement. For the rest of its needs, the pharmaceutical company has negotiated a contract farming agreement with farmers in Nueva Ecija and nearby provinces.
"We prefer local communities. If you tap them, if you're able to improve their income, these people will stay with you for a long time."
Causing said some of the farmer-suppliers were the same ones who, in the past, supplied them with lagundi leaves.
Under the agreement, the farm certifies the farmers and provides support such as training, seedlings and organic farming equipment, similar to the support provided to farm employees. Causing said the company's model aimed to provide a more sustainable and steady income for the locals.
"We're acting like a big brother to small farmers and that's (the relationship) we want to continue, even expand. The more products we develop, the more raw materials we'll be able to source from different farmer producers. That makes farming more productive and worthwhile for them," Causing said.
Farmer-supplier Domingo Ronda, 38, of Dingalan, Aurora, earned about P10,000 every three months as a farmer in Nueva Ecija and had to live away from his wife and two children.
Upon learning of LAC Farms' program six years ago, he jumped at the opportunity to become a partner-farmer and returned to his family. He now earns the same amount in less than two months, harvesting tons of lagundi leaves every month from the 3,000 plants he grows in the three half-hectare properties near his home.
"Based on my own experience, the partnership with LAC Farms is really beneficial. Before, we often did not have had enough for our daily needs. But since I joined the program, we have enough and are even able to save for other needs," he said.
High school graduate Raymond dela Cruz, 33, a native of Nueva Ecija, has worked since 2006 in a 33-hectare farm in Bataan, also owned by the Pascual family.
"My sibling who worked there brought me along. I trained and started at the lowest level," De la Cruz said.
After 10 years, he became manager of the farm, which employs over 80 local farmers, harvesters and other workers.
"I was given the opportunity even though I did not get a college education. I met my wife here," he said.
Like LAC Farms, the Bataan property also ventured into various types of organic produce, such as vegetables and – more recently – watermelons. Produce from both farms is sold either to employees or to nearby communities at competitive market rates.
With the demand for organic food items growing in the country, Pascual Cenzon said that expanding the farms' operations would ensure the company's sustainability while, at the same time, provide more opportunities for local farmers.
"It's a land of blessing now," she said of the former barren land where LAC Farms was established. "The land bears so much fruit, so much produce. It is a blessing for our farmers because you see how they benefited from the growth of the company."
This story is part of a series of articles written by GO NEGOSYO writers being published by GoodNewsPilipinas.com as part of our support to Philippine businesses.
Facebook Comments