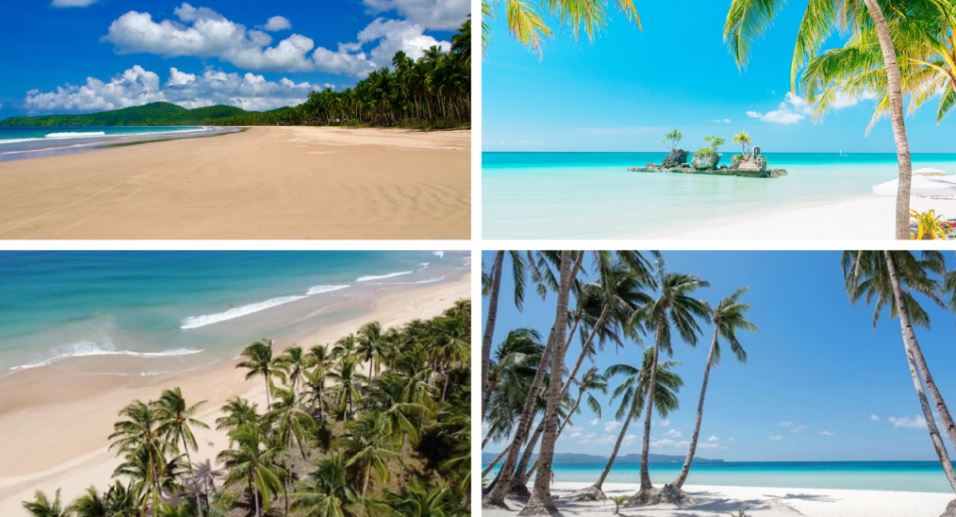 The Philippines' beaches in Palawan and Boracay have been chosen among the Top 25 Beaches in Asia in the TripAdvisor Travelers' Choice Awards for 2021.
World-famous Boracay's White Beach is ranked Top 12 while Palawan's remote Nacpan Beach in El Nido is ranked Top 18 in the new list topped by India's Agonda Beach and released by TripAdvisor before the end of February.
TripAdvisor named the Philippines' island beaches among the travel destinations longed for by world travelers.
"Yeah, we wish we were there, too. White sands, rugged coastlines, the works—these are the beaches that travelers dream of all year long," TripAdvisor introduced the 2021 edition of the annual list.
#12 White Beach, Boracay
TripAdvisor introduces White Beach's best features: "Calm, warm waters, gently sloping sand. Very relaxing. Possibly the most beautiful beach in Asia".
#18 Nacpan Beach, El Nido, Palawan
TripAdvisor praised Nacban Beach: "A long coastline, golden sand, beautiful crystal waters and a completely virgin landscape make a visit to this place unforgettable!"
Both White Beach and Nacpan Beach were in the 2020 TripAdvisor Best list, with White Beach ranking Top 4 and Nacpan Beach at Top 8 before the coronavirus pandemic hit the Philippines and put a halt on world travel.
Both Philippine beaches were also in the 2019 TripAdvisor Traveler's Choice Awards.
The Travelers' Choice Best of the Best Awards for Beaches honor travelers' favorite beaches worldwide based on the quality and quantity of reviews and ratings from Tripadvisor travelers, as well as the volume of "saves," gathered over a 12-month period (January 1, 2020, through December 31, 2020).
Travelers "save" their travel ideas and plans on Tripadvisor by tapping the heart icon on places to stay, restaurants, and things to do, such as beaches. Tripadvisor views the "saves" as a great indicator of what travelers are interested in doing in the future.
"The TripAdvisor recognition is all the more heartwarming as sun and beach have always been the country's best tourism products. Boracay, well known for its White Beach and El Nido, Palawan, home of Nacpan Beach, are among the first destinations we opened up," Tourism Secretary Bernadette Romulo-Puyat said in a statement on March 1.
"And while we celebrate our beaches being named among the best in Asia, please be responsible tourists when traveling. Follow all the health and safety protocols for a safe and fun beach trip," Puyat reminded travelers.
The Philippines has just announced the implementation of uniform travel policies and adopted the S-PaSS one-stop-shop app for travel application and communication. The Philippines has also received the 'Safe Travels' stamp of approval from the World Tourism Council.
SHARE in the comments below, what is your favorite travel experience in the Philippines' beaches in Palawan and Boracay?
Good News Pilipinas is celebrating its 15th Anniversary in 2021 by giving away prizes! Subscribe to our Good News Pilipinas! TV YouTube channel and enter the raffle by sending us an email to editor@goodnewspilipinas.com
Facebook Comments