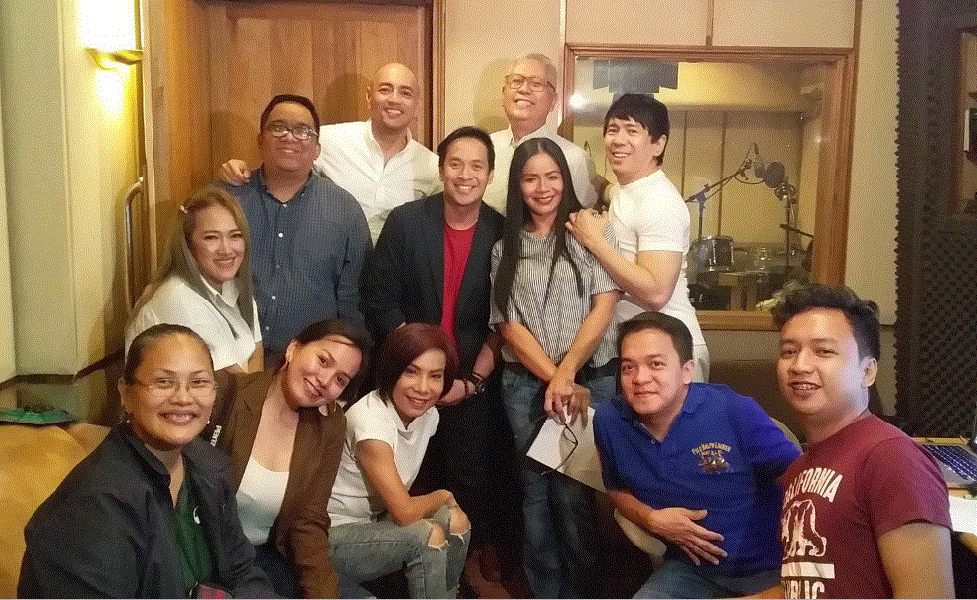 Fourteen Pinoy singers and groups answered the call to appeal for love and hope for the Philippines during the upcoming elections and the resulting song, "Sana Naman, Taumbayan," captured the plea, and more, as seen and heard on the lyric video released on May 1.
Composed by hit-maker Louie Ocampo and penned by singer-songwriter Joey Ayala, the task of producing the recorded song was given to award-winning radio broadcaster Noel Ferrer and The CompanY's Moy Ortiz who were coincidentally looking for a way to bring Filipino music artists' voice to public discussions about honest elections and real service to the people.
In a video message, Ocampo talked about his gratitude at finally having the song released. "This Taumbayan version came to life in time for a crucial elections. In a country that is so divided because of politics, I am very grateful to the people who contributed their time and effort and bravery in making a stand for free, honest, orderly, and peaceful elections that transcends our individual beliefs… Boboto po tayo para sa taumbayan."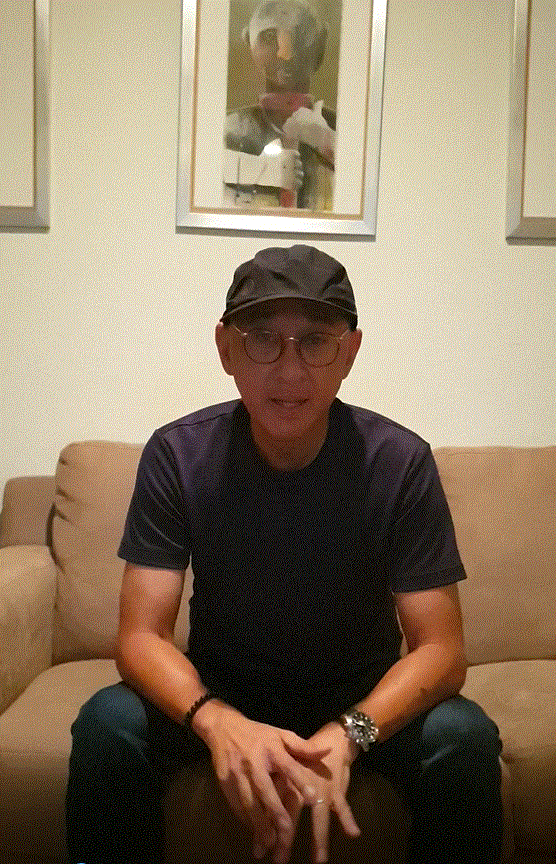 The 14 who answered the open call to donate their talent in the recording of the people's advocacy song came from various music genres, eras, and political persuasions. They were called and came in as individuals, as couple, as groups – in unity with their mission for a better Philippines.
"All it takes is a ripple of empathy to be caught in the undertow of love and healing. These Pinoy singers aka TAUMBAYAN, regardless of political affiliation, age, music style and showbiz stature gave their time, special talents and selves to come together to sing about hope and love for the Philippine Republic," said Ortiz about the Pinoy singers.
The 14 celebrities from the Philippine music industry answered the call for contributing their talent to this worthy cause – a song offered to the Filipino people with an appeal for the "taumbayan" to be the ultimate winners whatever the outcome of the elections.
Good News Pilipinas joined the advocacy for the people's song to reach all Filipinos from all sides of the fence, and around the world, and had its team produce a series of videos and articles about "Sana Naman, Taumbayan." We offer our fellow media organizations access to information about the song and its production.
These are excerpts from the interview of Good News Pilipinas with Executive Producers Noel Ferrer and Moy Ortiz about the song and their hopes for a better Philippines for Filipinos.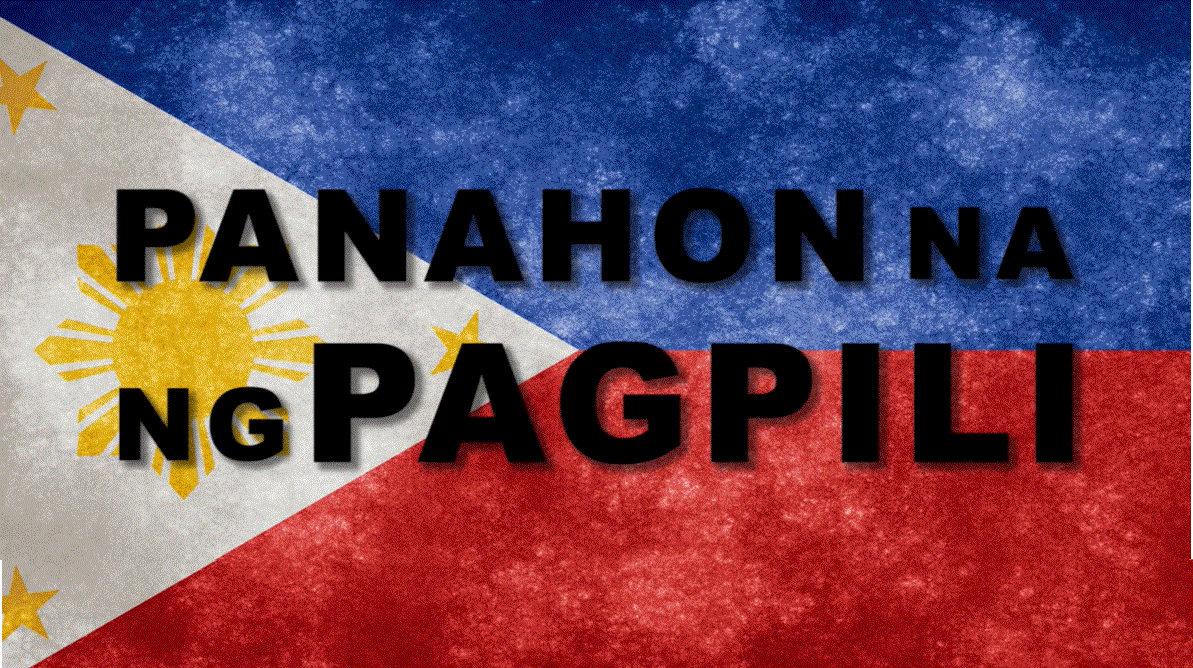 GNP: Please tell us how this song became your project.
Noel Ferrer:
Nung nalaman naming magkakaeleksyon si Louie Ocampo nagbigay ng isang kanta na sabi niya na unearthed niya sa baul, ginawa niya ito with Joey Ayala na hindi pa nalalabas, merong demo na boses nya, nag try na bata (Ocampo's child) ung mag record, but the thing is it never took off.
Sabi ni Louie para may kanta naman na pwede nating pagsaluhan bilang mga artist, mga manggagawa sa musika.
It came at the right time when we needed a song that will unify everyone kasi nga parang ramdam natin na hating-hati yung ating bansa hindi lang sa politika, pero even our personal relationships with our friends. Maraming mga pamilya rin hindi naguusap dahil nga parang napaka touchy at sticky ng mga nangyayari sa bansa lalo ngayung eleksyon.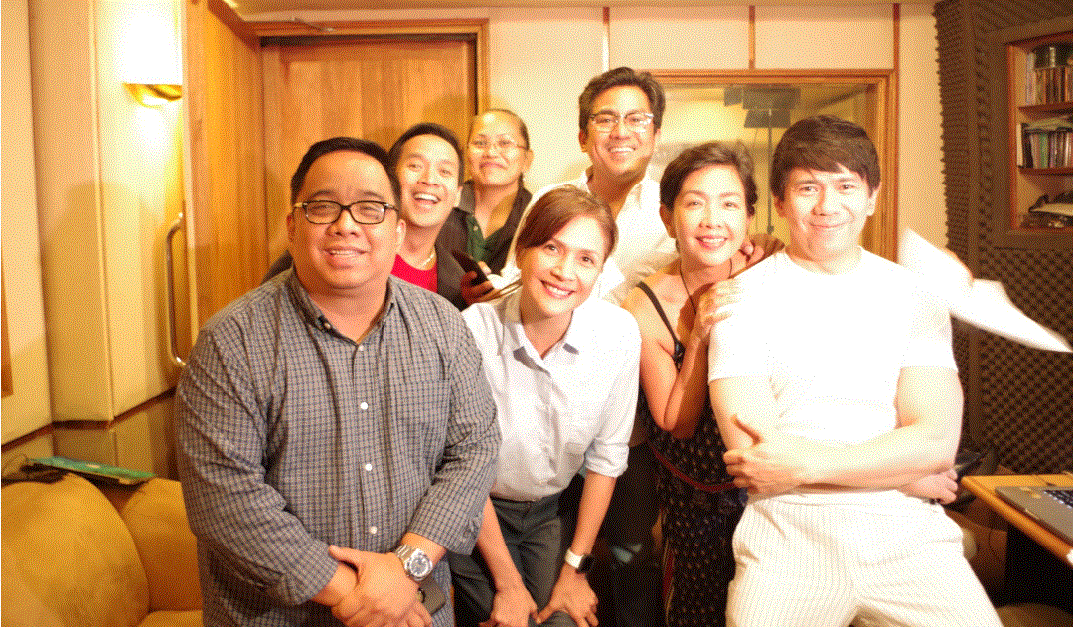 Moy Ortiz:
On paper economically it looks good but having said that, I agree with Noel, basag-basag ang ating mga relationships. Because we are all on the same boat that we want a good life for our families, for our children, for our people because we deserve a good life because ang Filipino really are hard workers.
We are all in the same boat that we want a better Philippines. We have different ideas and opinion on how to go about that, but at the end of the day is we want our country rise and its people to have a good life – that's why we took this on.
Noel: Palapit nang palapit yung eleksyon parang feeling namin kailangan may gawin talaga tayo kasi parang, uy naririnig ba ung boses natin? Parang there was no unified voice for not anything partisan but something that could ask for a peaceful, an organized, orderly and an honest election.
Moy: This is an advocacy, matatawag mo itong advocacy, para labanan natin ang hopelessness, ang takot at ang apathy. This is a message of hope, of unity, of oneness para sa inang bayan.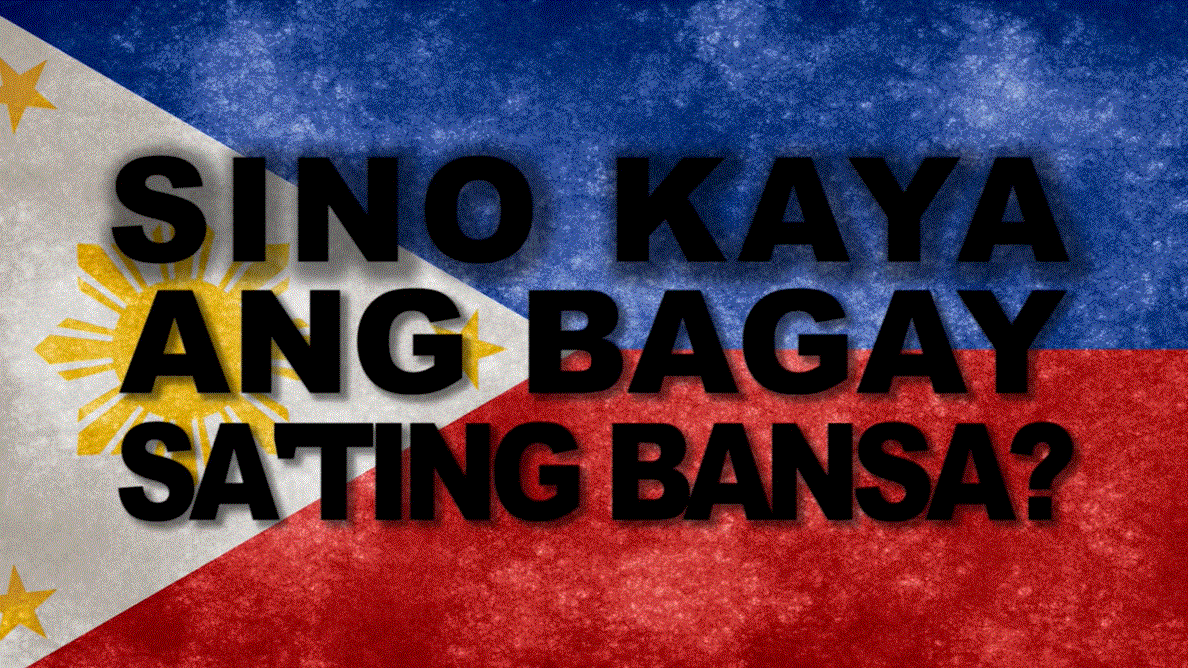 Noel: And empowerment. Parang tayong lahat yung sinasabi ng kanta. Parang meron tayong pipiliin na sana mas makikita hindi ung maliliit na problema, hindi kakamal nang pang sarili kung hindi the big picture ung kabuoan.
Lumalabas sa sarili. Kung sino man yung iboboto natin yun yong call eh. Yung titingin labas sa sarili – yung kapakanan ng ibang tao at ng bansa talaga.
Moy: Transcend to rise up.
Noel: Kasi ngaun yun nga yung observation na tipong trust natin nalilimit lang sa sarili natin, sa immediate sphere. So ngaun ikalat pa yun or yung that inspiring leadership na kailangan natin na magbubuklod sa atin, na hinahanap natin.
Moy: Maganda rin ung sinabi ni Noel na it's a way to remind the people, empower the people. Kasi ang daming nagsasabing isa lang naman ako, what can one vote do, so why even bother. That really hurts me because in the last presidential election dami ko narinig "isa lang naman ako" atsaka "not leading naman sa polls yung aking kandidato."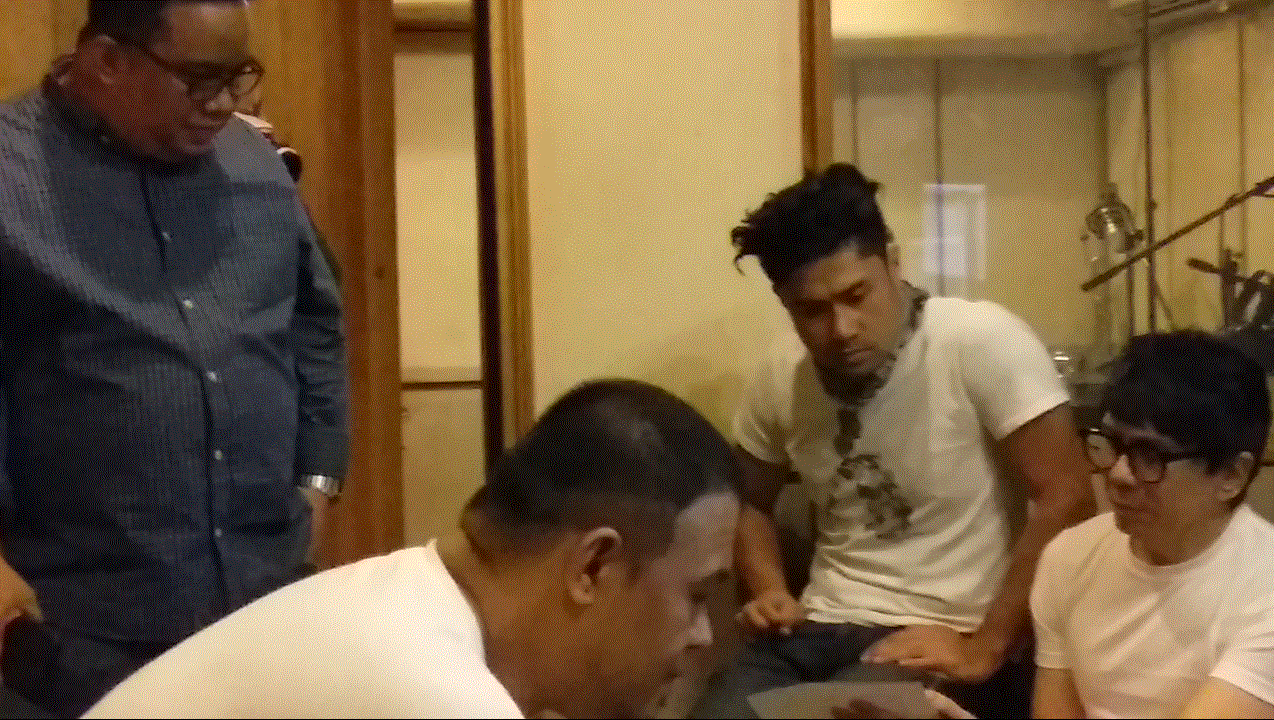 The feeling of helplessness… but we want to fight that you know, you have a voice. Actually you have a duty. Kung mahal mo ang bayan mo, to get out there whether its hot on May 13th, may aircon o wala, isipin niyo naman yung mga guro yung mga guro natin hindi yan bayad, but they have to do that in heat of the sun. It's not a glamorous cushy job but they have to do it because they love their country and their duty.
Ang dami nang namatay na Pilipino for us to be able to vote and finally we have this right to choose our leader. This is our call – think of the big picture not just your families or your businesses, think of the big picture.
Noel: At this time its really hard to be neutral, di ba lahat ng mga tao may opinion sa nangyayari. The best possible action that we can do is to gather people.
Moy: And you know not to be sanctimonious or anything, pero actually po biblical yun eh, its biblical you know, God doesn't want you to be neutral.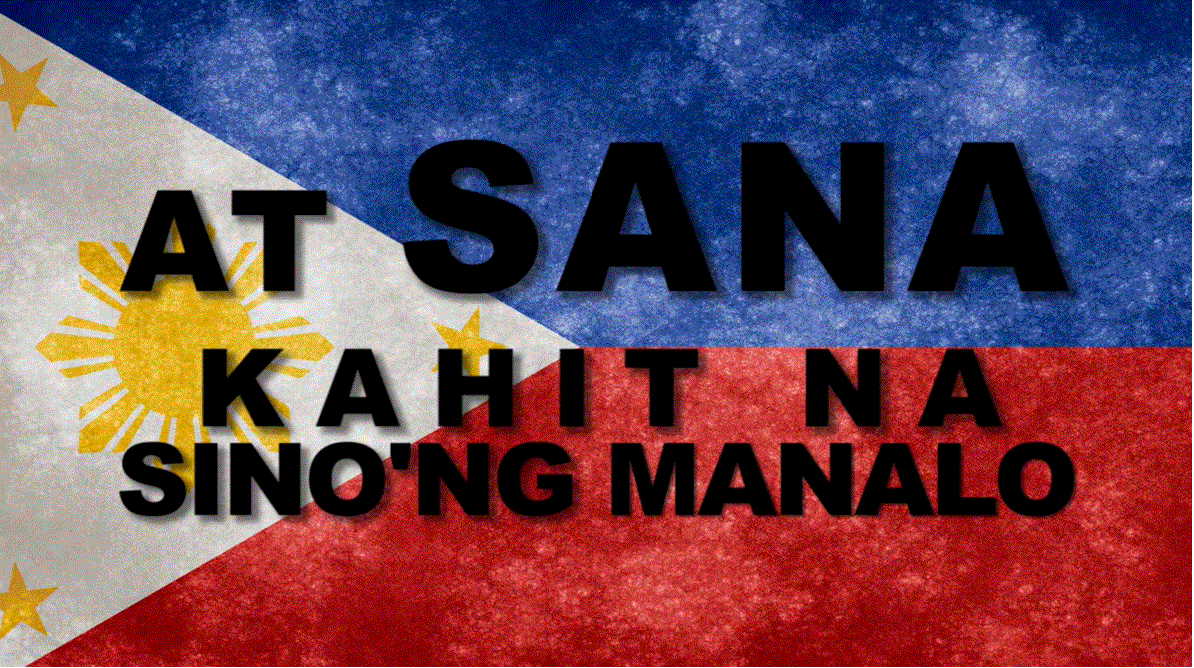 GNP: Tell us about the singers' line up who created this song with you?
Noel: Para yang Avengers na nabuo yan nung nandun ako sa theatre. Probably as people are looking for superheroes in the theaters now, we're looking for heroism in artists. It was an open call actually when we invited people, nag message sa lahat ng mga artist na malapit sa amin.
Moy: Syempre may edad kami pero marunong naman kami gumamit ng social media. We had 48 hours to come up with the cast from the music world, kaming dalawa, 48 hours, two days. Nung nasabi naming"okay," Wednesday ng gabi nanunuod ng Avengers. Sinabi ko sa kanya "Mukhang tayo ang gagawa nito, meaning tayo ang mag po-produce." That's on Wednesday night (Ortiz and Ferrer produced the song recording on Saturday).
Moy: Siya (Noel) nagsabi, gawin natin. So we rallied, you know, it was an open call. Anyone was invited regardless of political color, political persuasion, station, or age. Ganun kami sa Pinoy Playlist, inclusive. I know it sounds utopian but gusto naming ganun eh.
Noel: We got a mix na representative of the different persuasions.
Moy: Political kulay nung across sections, within the music, and age, nakuha namin in 48 hours. Actually mas marami pang gustong um-Oo. Schedule lang, Sabado maraming nagtatrabaho, nag a-out of town.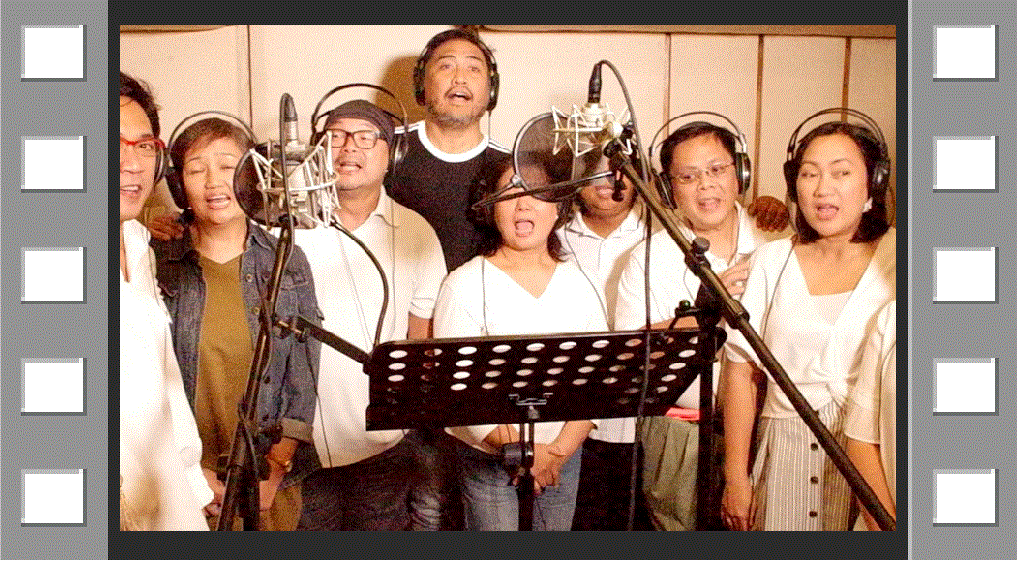 But my gosh, first of all if you have the imprimatur and the stamp of a National Artist of Music in the person of Ryan Cayabyab….
Noel: Nagulat kami talaga kasi parang ok, Mr. C, gusto naming kayo pero we don't wanna impose…
Moy: Si Ryan hindi yan out blatant political. Not that this is political, but this talks about something that is important to Ryan. Mahal niya ang bayan natin gagawin niya 'to.
Noel: At tsaka ano ung tamang choices kasi sinasabi ng kanta, sino yung mga iboboto natin sana mga ganitong klase, diba? Eh meron talagang mga tumatakbo na taliwas dun sa mga paninindigan. So yun parang yung pagkanta nila ng kantang 'to parang pagtataya nila dun sa the real standards na dapat nating maging leaders.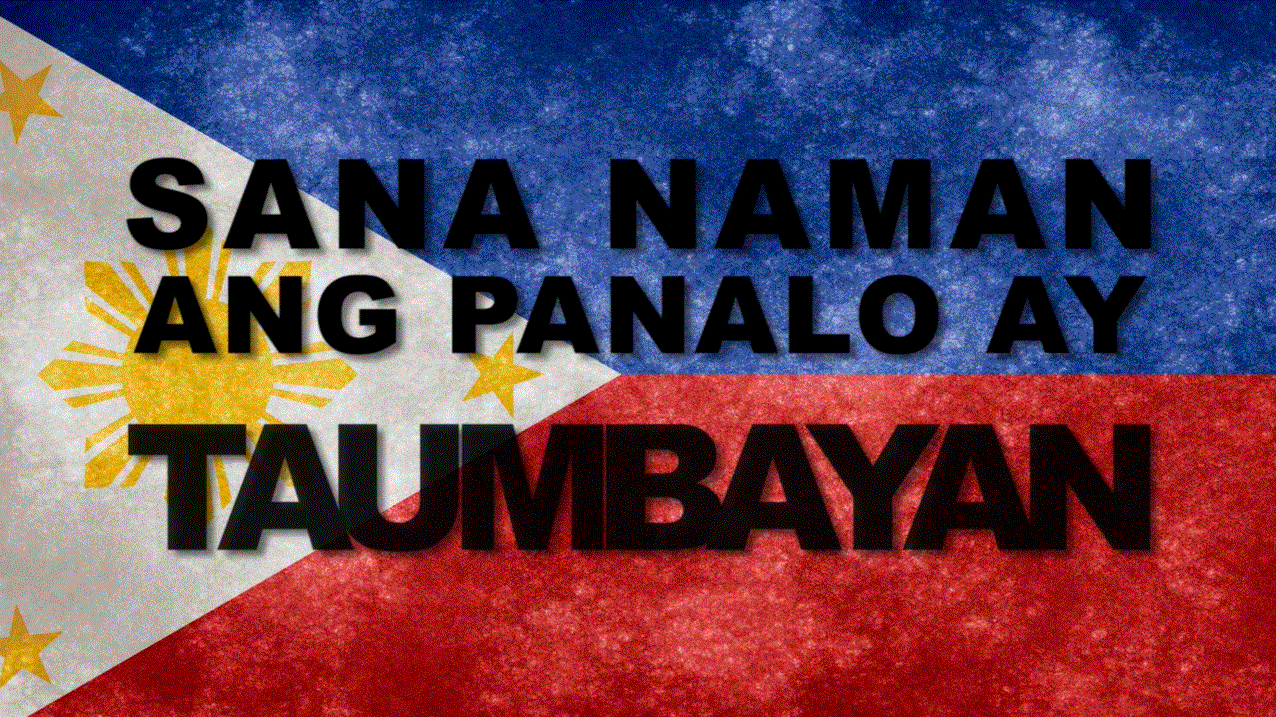 Moy: Values, you know there's this ad that I saw on the plane "We are our values, the values that we have reflect our core and our personhood now and they define us."
Our values. So when you go out and vote we're not telling you who to vote, but yung mga candidate ninyo, they should reflect your core, your heart, your value. They shouldn't reflect your business interest. They shouldn't reflect your "because I'm in debt to this person." You are your values.
Noel: Parang they represent the best in us.
Moy: Right, the best values I mean what defines a good Filipino. Actually to be more macro about it, what defines a good person, a good human being? You have to think in those terms wala nang kulay kulay na pulitika. What you are, you are your values.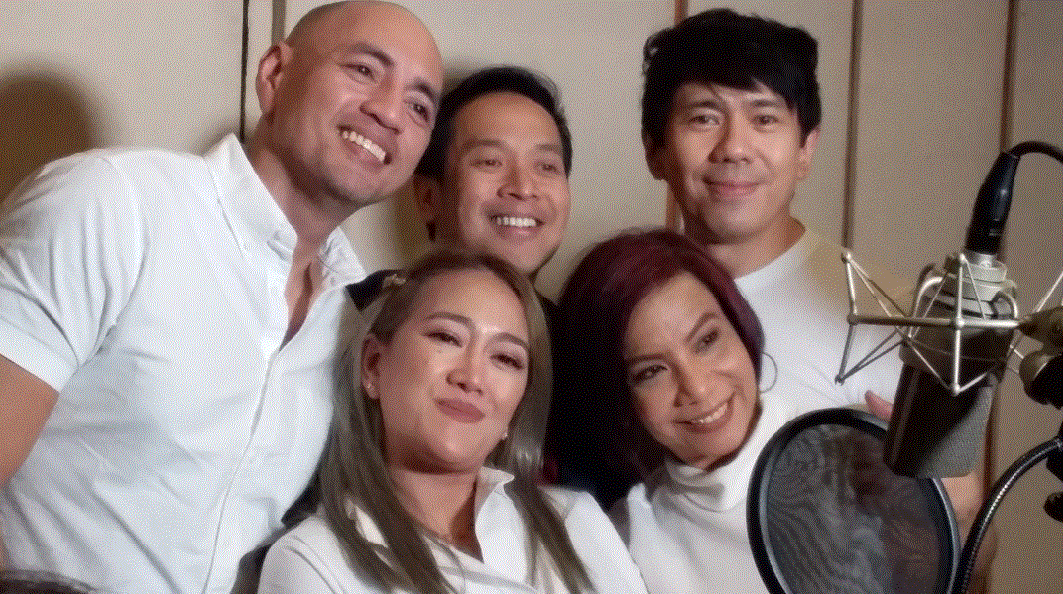 Noel: That's right, and consistent to that, the people who went here and who participated yung hindi kami nahirapang tumawag. Nag yes lang talaga sila and very selflessly rendered their services.
It's really excellence. Kasi hindi naman mararating ung ganung level of respect din at hindi nalang respect, pagmamahal sa mga taong yun kasi kilala sila sa pagiging mahusay at mabuti,
Kasi yun din ung hahanapin natin sa mga leaders natin. It's a commitment to coming up with really, a peaceful, orderly an honest election. Yung dumating nalang yung mga taong walang arte arte.
Noel: Walang arte arte, walang divas.
Moy: Walang entourage, walang yung mga sangkatutak na mga driver at P.A. wala. They came, they were warm. Ang pagpasok nila sa studio na ito wala kaming naramdaman ni Noel na "you owe me because I said yes to you."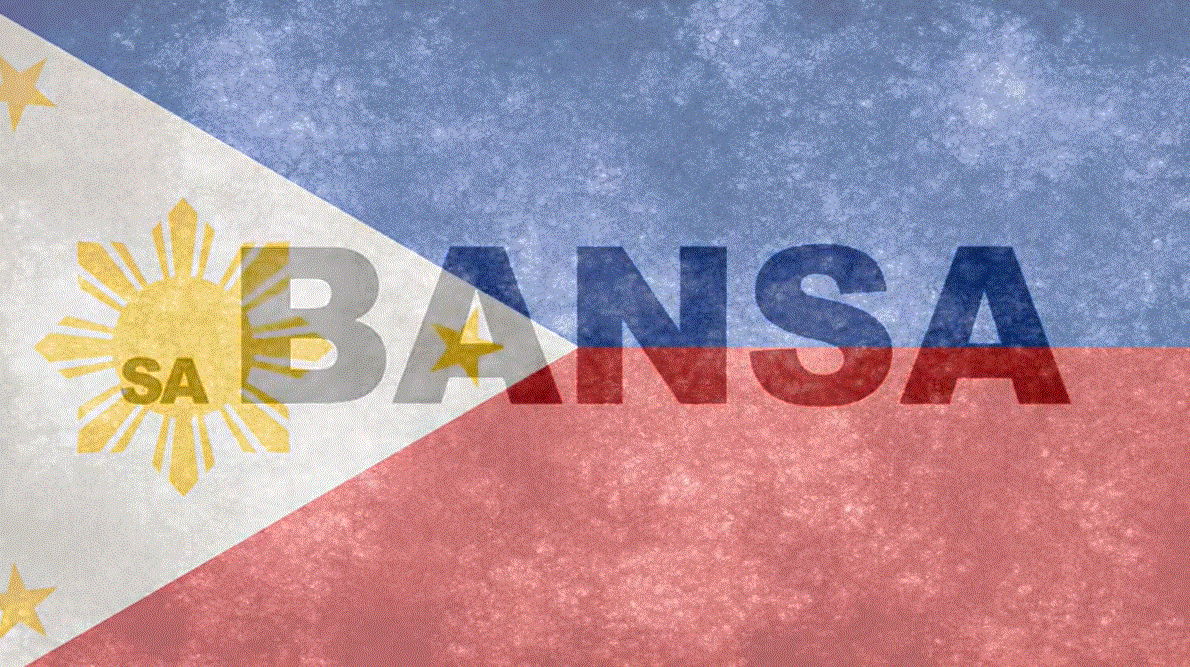 Ang laki-laki ng utang na loob namin sa kanila they came. Free will you know, on their own volition and we didn't offer them anything. There is no money here. We are not doing this for money. You know no one earns financially with this but everyone gains with the intangibles, the message.
Noel: After this elections it is all a legacy project, talagang passion project. Kasi sa darating na mga susunod pang elections, magagamit naman 'to. At least at this point in our history na grabe yung pagkakahati-hati ng bansa merong isang grupo ng mga tao na nagtaya at gumawa ng ganitong video, ganitong kanta na nag u-unify and Isay (Alvarez) said that it's a healing song too.
Moy: Yung mga pumunta dito hindi yan pare-pareho yung partido sa pulitika. Akala namin magiging awkward but they were warm.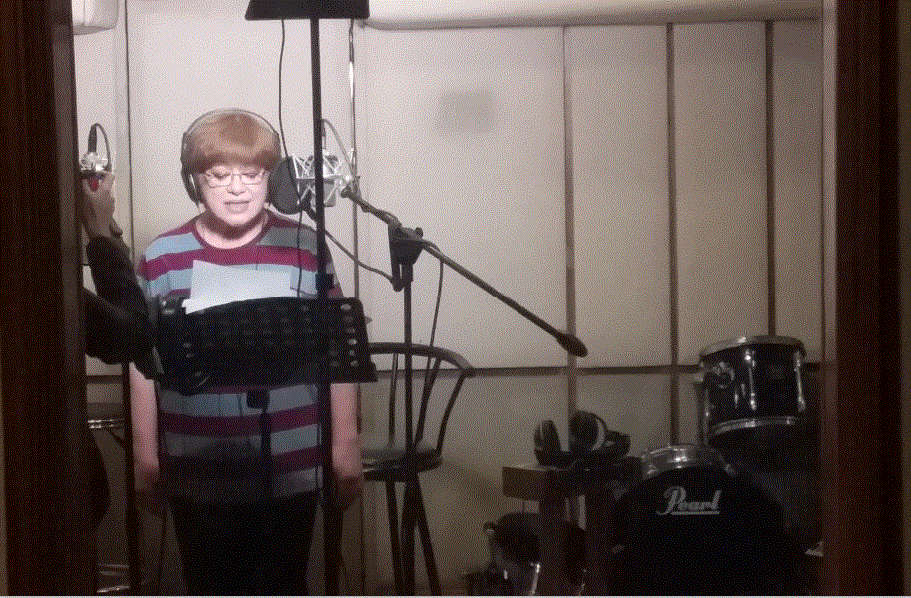 Noel: And you will see that in the song too. The harmony, may kilabot factor kasi yun nga ako nakaka senti lang kasi we haven't had this unity song or a song that combined us together for a long time, we've been looking for that.
Moy: Actually nung na email ni Louie sa akin walang kaartehan. Sabagay kilala naman niya ako, I really teared up you know. Because the last line says "Sana ang manalo ay ang taumbayan." And that's all that matters to me. Kings and princes and queens will come and go but the republic of the Philippines is forever, so we have to love and protect our republic.
Noel: This song will stay, will be there kahit na wala na tayo at yung effort natin makikita na uy, pwedeng magsama-sama yung mga tao kahit iba't-iba ang pananaw sa buhay.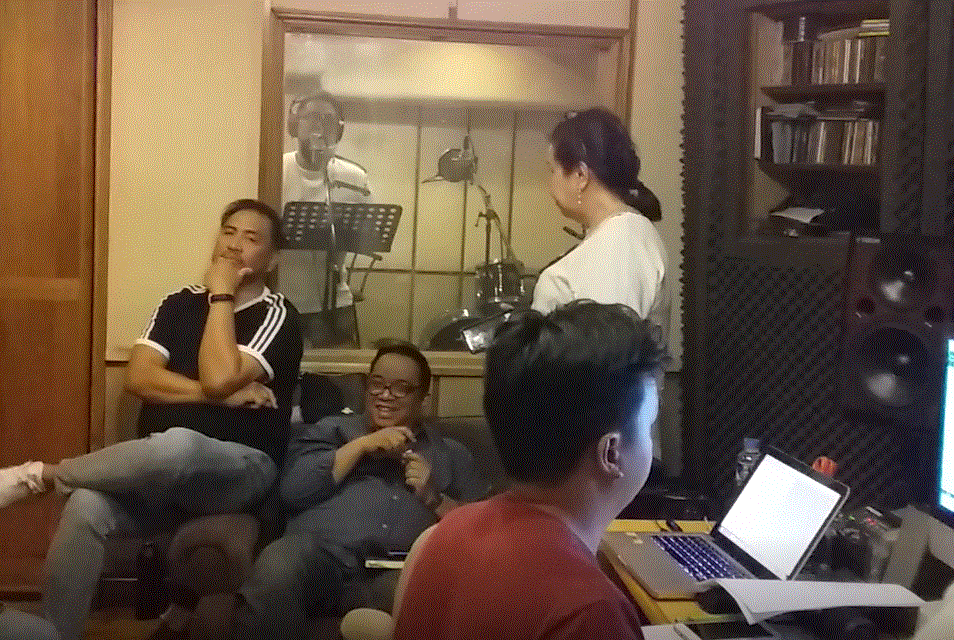 GNP: How do you intend for the song to get to the people?
Noel: Yun ang mas malaking milagro siguro, a challenge for all of us to be able to share this song, yun din yung taya natin na o I-share. kantahin probably or-
Moy: Sabi nga ni Louie Ocampo kung gusto niyong kantahin 'to sa misa or sa church service, sa school.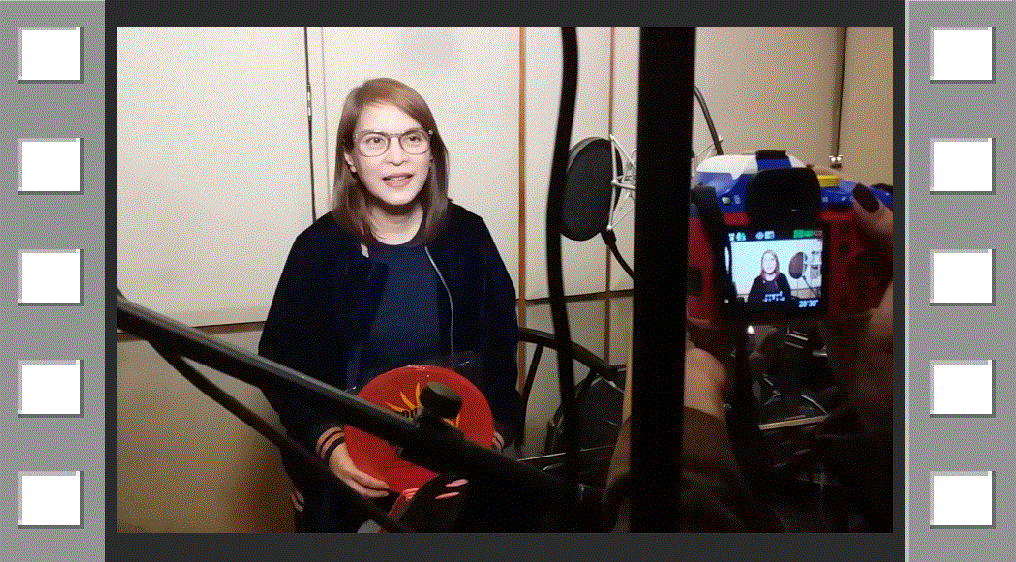 Kasi hindi 'to kontrobersyal na kanta. This is a song about love and it's not a campaign political song. It's a song about love so you can sing it in church, you can sing it in school without getting into trouble.
Noel: Yung rights nito wala (no royalty claims).
Moy: I can E-mail the minus one
Noel: So they can have their own version na mas ma-appreciate naming kung gusto nila i-translate, translate ninyo.
Noel: Yes, make it grow.
Moy: Make it their own.
This is our call to action to every Filipino out there, sa Mayo uno po that will be twelve days (before elections).
Noel: Labor (day) of love.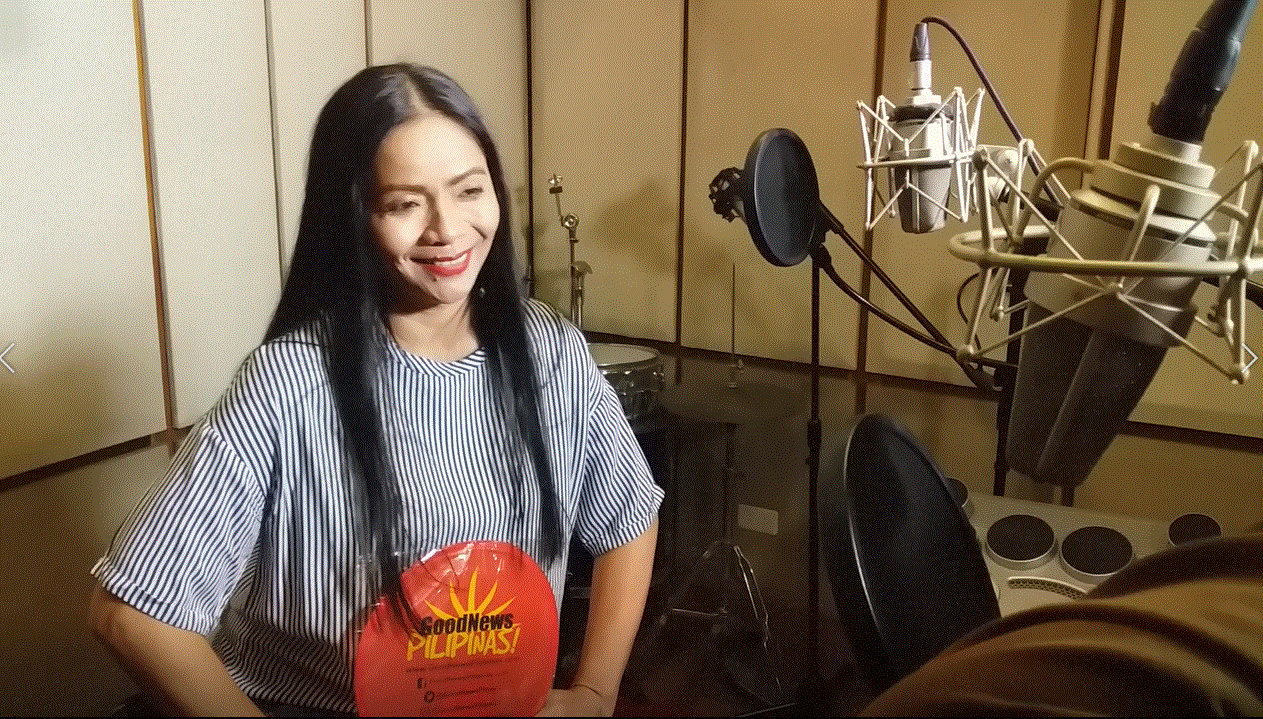 Moy: 12 days before big election lalabas po ang music video ng awitin na ni Louie Ocampo at ni Joey Ayala ang title "Sana Naman, Taumbayan."
Ang hinihiling lang po namin sa inyo mahal ninyo naman ang Pilipinas through just a click, you know how? Like it and share it yun lang. And you are spreading the message of patriotism and love sa ating Republiko just with one click.
Radio and television stations, print organizations, online sites, or groups who are interested in playing, performing, or featuring this non-political song of love and hope can e-mail ortiz.moy@gmail.com or message GoodNewsPilipinas.com social media. The Executive Producers declared the song has no encumbrances from being played and published by any media or establishment – not from artist contracts and record companies, and not from Filscap or any other publisher.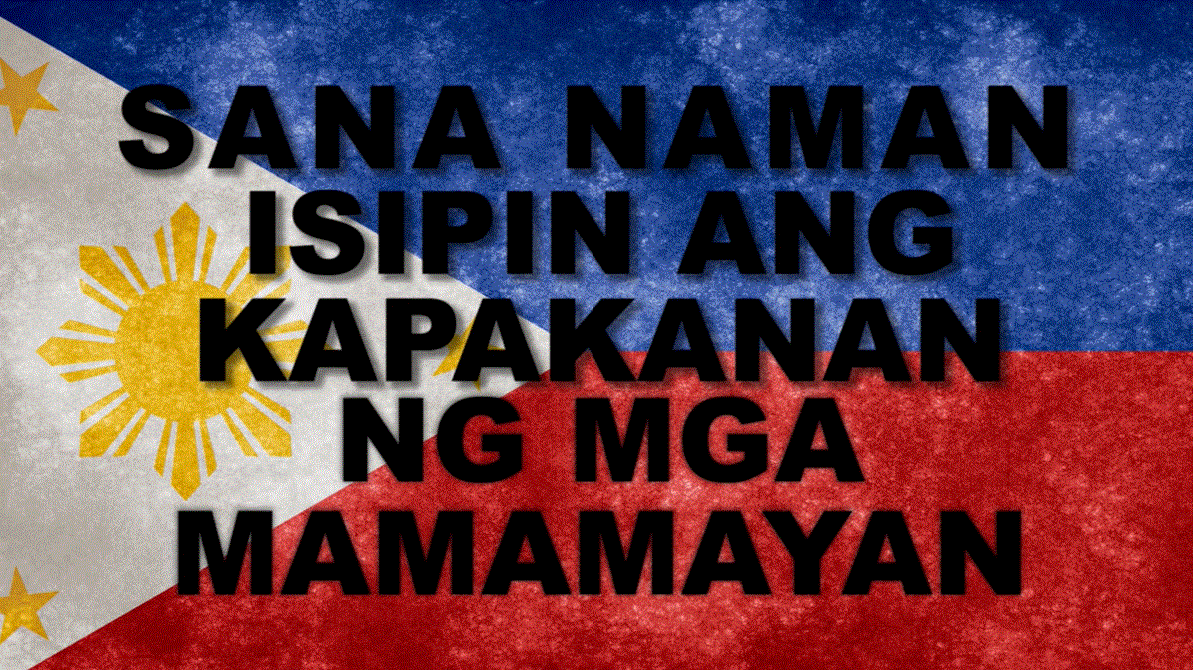 Here are the song lyrics:
Sana Naman, Taumbayan
Panahon na ng pagpili
Panahon na ng halalan
Madami namang kandidato
Madaming mukha at pangalan
Sino kaya
Ang bagay sa'ting bansa
Di lamang porma't salita,
Sino o sino kaya
At sana kahit na sino'ng manalo
Pagkatapos ng bilangan
Sana naman ang panalo ay
Taumbayan
Sino kayang mananalo
At magiging totoo
Sa pagnanais ng taong
Umunlad sa 'daling panahon
Sinuman siya
Pagasa kaya ang dala
Sana naman sana siya'y
Tuwid at tapat sa bansa
At sana kahit na sino'ng manalo
Pagkatapos ng bilangan
Sana naman ang panalo ay
Taumbayan
La la la la la la la ….
Instrumental
Sana naman
Isipin ang kapakanan
Ng mga mamamayan
Maging gabay sa lipunan
At sana kahit na sino'ng manalo
Pagkatapos ng bilangan
Sana naman ang panalo ay
Taumbayan
Sana naman ang panalo ay
Taumbayan
Music: Louie Ocampo
Lyrics: Joey Ayala
Recorded by: TAUMBAYAN
Taumbayan:
1. Ryan Cayabyab (National Artist for Music)
2. Jamie Rivera
3. Jed Madela
4. Robert Seña
5. Isay Alvarez Seña
6. Maysh Baay of Moonstar88
7. Myke Salomon
8. Reuben Laurente
9. Jay Durias
10. Mitch Valdes
11. Mass Appeal Choir
12. The CompanY
13. Agot Isidro
14. Bayang Barrios
Executive Producers: Noel Ferrer and Moy Ortiz
Video Producer: Angie Quadra-Balibay
Associate Video Producer: Krizzia Nieva
Associate Producer: Cris Ojeda
Vocal Arranger: Moy Ortiz
Recording Engineer: Benjo Casaljay
Mixing Engineer: Paulo Zarate
Recorded and Mixed at Studio Z Recording Studios
With special thanks to Good News Pilipinas, Butch Jimenez, Stella Sison.
WATCH AND SHARE this Lyric Video of Sana Naman, Taumbayan and tell us your hope for the Philippines in the comments section below.
If you have a Filipino Pride story to share or you want us to cover, tag us on social media with #GoodNewsPilipinas
Like, Follow, Subscribe to GoodNewsPilipinas.com Facebook, Twitter, Instagram, Good News Pilipinas! TV on YouTube, new story notifications and e-mail newsletters for updates on more Filipino Pride stories.
Facebook Comments