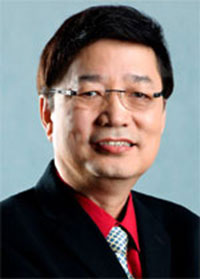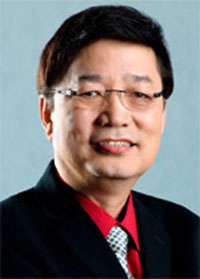 Businesses may go through difficulties, but giving up should not be an option.
When thinking of ways on how to salvage a business, a company may either diversify or rebrand.
Either way, that would mean additional expenses.
What is rebranding?
The goal of rebranding is to influence its customers' appreciation and understanding of a product or service or the company itself by enhancing it and goes with the latest trends that are relevant to customers.
Rebranding may be in the form of changing the name of the company, re-styling the logo or symbol, changing the company's slogan, or the marketing and advertising approach. It is brought about by a number of reasons:
Change in business ownership following mergers and acquisitions.
Change in strategy, human resource policy, corporate identity
Penetrating the global market.
To meet the changing and increasing demand in the market.
To get away from a negative image that lead to a decrease in popularity and affected the company's revenue.
To boost relevance.
Diversification of the business.
To put up a fresh look.
Conflict with stakeholders.
Change in products and services.
Improvement of corporate identity.
Questions you need to ask prior to making a change
When things get tough, a business owner cannot just completely delete everything without a plan on how to start over. Here are some guide questions:
What initiated the thought of rebranding?
What are the existing problems that need to be resolved?
Are the existing products no longeras competitive compared to others?
Are we still relaying the same message about our brand?
Are we targeting the same market?
Is the goal to rebrand something that we can live up to the next 5, 10, 15 years?
Thinking of making the change, are we financially capable to make it happen?
Will there be the right people to help manage the business to help strengthen the company?
How to rebrand your business
Big companies like Pepsi, Coca-Cola, Gap, J. Crew, Microsoft and Airbnb pulled off their respective rebrandings. This is because they maintained the quality of their products and services.
Budget.

The company should have enough resources if rebranding is the net step they have in mind. There is a need to balance between the budget that they intend to spend in promoting their "new look" as well as the cost that they need to spend in rebranding.

Redefining the business and its goal.

Taking this step would mean having a clear vision of what the business owners would like to achieve and building their new business plan around it.

Identify the areas of rebranding.

Rebranding may not only mean changing the logo of the company, but may also the look of the store and the website. All marketing paraphernalia should have a uniform look including flyers, billboards, brochures and ads on television, radio and print.

Design elements.

Consider colors and shapes. The power of images is so strong that it should be able to communicate to people in a way that would "invisibly pull" them towards the company. The design should be uniform.

Check how your rebranding affects everything as a whole.

Carefully inspect each of the elements to be able to identify if there are changes that needs to be done. This may take a little while before you can be able to have the perfect rebranding We have one goal: success. While rebranding may bail a company out of a great loss, unless it is properly executed, success may not be achieved. Stay true, keep focused, continue learning and maintain the dedication.
(Armando Bartolome is known as the Philippines' Franchise Guru, a business mentor to numerous micro entrepreneurs who are now themselves big names in the industry. This article is reposted with the author's permission and was previously published on The Business Mentor column posted by ABSCBN News. For questions and more information, you may contact Armando "Butz" Bartolome by email:philfranchiseguru@gmail.com or on Twitter @philfranguru. His website is www.gmb.com.ph)
Facebook Comments