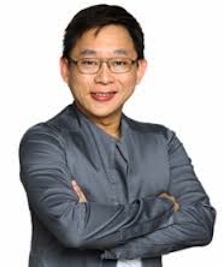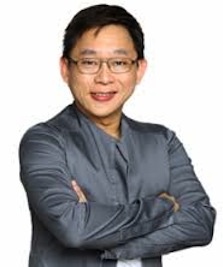 We all want to become successful, but not everyone actually achieves it. For some, it remains to be a mere wish.
The question is, how do we become successful?
How can we reach our dream of success?
I have studied successful people and these are what I have learned.
SUCCESSFUL PEOPLE DON'T STOP LEARNING
While there is breath from you, the learning should never stop.
Oftentimes, we think of learning as connected to school. When we finish our degree, we stop learning.
Take every opportunity to learn.
Acquire new learnings.
Don't just be content with what you know now. Explore more learning opportunities like reading. Instead of facebook or playing on your gadget, why don't you attend seminars, workshops, listen to podcast, read books, listen to great and successful people and more.
It is not true that you know everything by the time you graduate. While you are still living there is always room for improvement and development.
The only way you can get something different is if you learn something different.
SUCCESSFUL PEOPLE WORK WITH SMART PEOPLE
They surround themselves with successful people.
If you surround yourself with successful people, sooner or later, you will also become one. If you look up to someone who is successful or you think will help you become successful, ask that person to coach or mentor you.
Not only that, successful people also hire and work with people who are smarter than they are.
We can learn many things from different people. So don't be shy or afraid to ask especially those who are better than we are. It is better to be ignorant for a few minutes, than to be stupid for the rest of your life.
Forget about your pride and ego.
Everybody needs somebody.
Acknowledge that there are people who know more than you and are better at things than you are, and that you need their help too. Once you learn to be humble, success won't be far behind.
SUCCESSFUL PEOPLE ACKNOWLEDGE GOD IS THEIR SOURCE
He is the ultimate source of everything.
Everything that we need for us to achieve in life is in Him.
You need energy, inspiration, strength, wisdom, resources…you name it, He has it and only He can give it to you. Apart from Him we can do nothing. God is the giver of life, and he is the one who can give you your success. Pray to GOD, read His word and obey Him, and as promised, you will succeed in everything you do.
"Study this Book of Instruction (Bible) continually. Meditate on it day and night so you will be sure to obey everything written in it. Only then will you prosper and succeed in all you do."
—Joshua 1:8
THINK. REFLECT. APPLY
What efforts have you done to learn new things?
Do you have a coach or mentor?
Are you connected to GOD?
Facebook Comments